Equipment Racks

What's a good choice these days for equipment racks?
I was looking at a 5 shelf unit like this Solidsteel S2-5: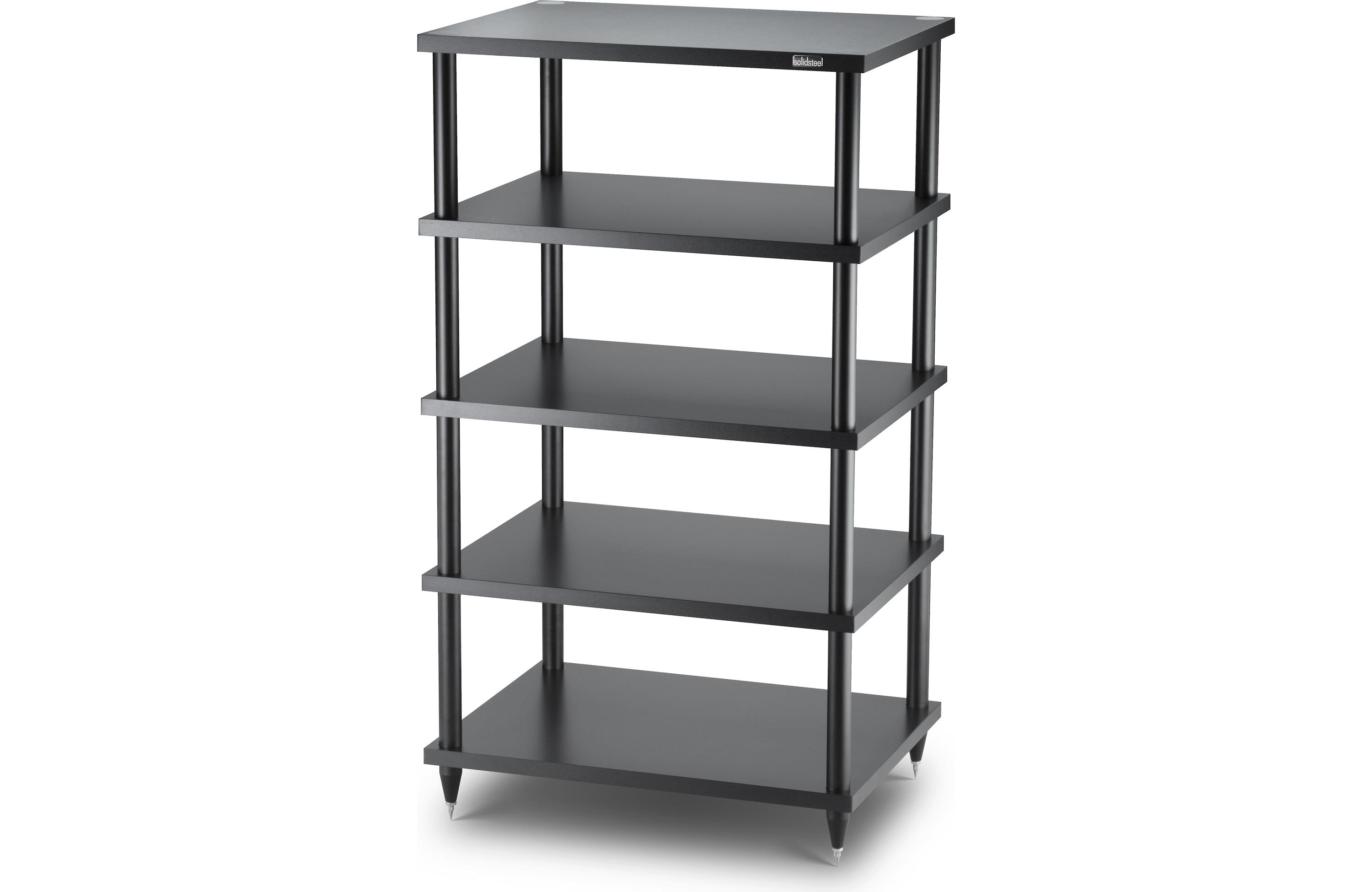 Seems to tick most of the boxes and looks fairly stable. $499 from Crutchfield.
What others should I be considering?
Related: I have hardwood floors, am I to use the spikes as pictured?
Comments