The AI-1 Dreadnought Project Pt.1

Introduction
...the installation of the Dreadnought was the beginning of a second SDA honeymoon.
[
Actually, the Dreadnought was the beginning of my fifth SDA honeymoon: (1st)stock-->(2nd)new xovers-->(3rd)new tweeters-->(4th)new SDA interconnect. Sorry...I lost track.
]
I recently completed an implementation of the AI-1 interface. The AI-1 is an isolation transformer that allows some SDA models to be used with non-common ground amplifiers. The Parasound Halo JC 1 monoblock amplifiers I currently use with my SDA SRS 1.2TL's do not require an AI-1 since they are strappable (i.e. the negative terminals of each monoblock can be wired together to make a common ground connection). My motivation for building an AI-1 was that one would be required if I decided to move up significantly in amplifier power. The JC 1's are very conservatively rated at 400 watts per channel into 8 ohms [footnote 1]. As I went up in amplifier quality and power from 200 to 300 to 400 wpc, I realized a larger, heavier, and more detailed sound stage. All of the over 400 wpc amplifiers I am interested in are bridged designs where the positive and negative outputs are "live". Therefore, they are not common ground and the negative output terminals cannot be tied together.
Figure 1. The AI-1 Dreadnought brought unexpected improvements to an already
expansive SDA sound stage.:D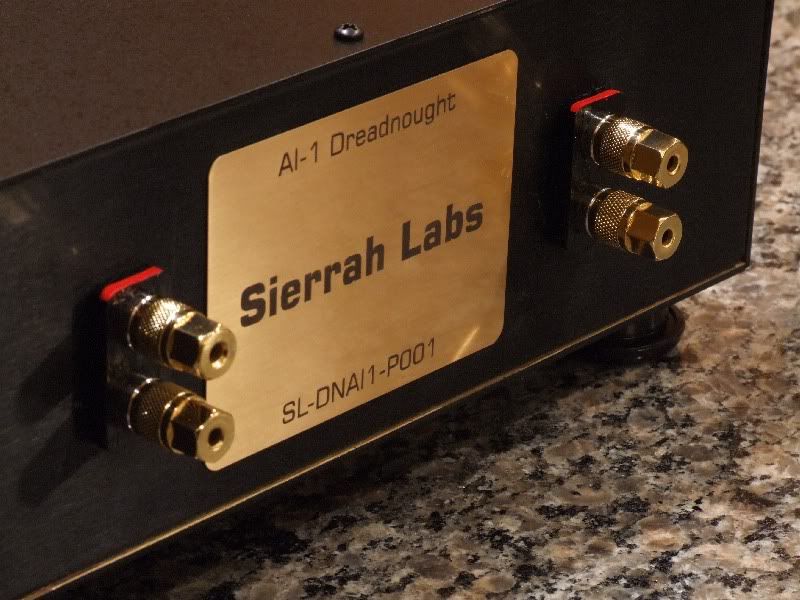 Figure 2. Cardas CCGR binding posts...to match those on my 1.2TL's.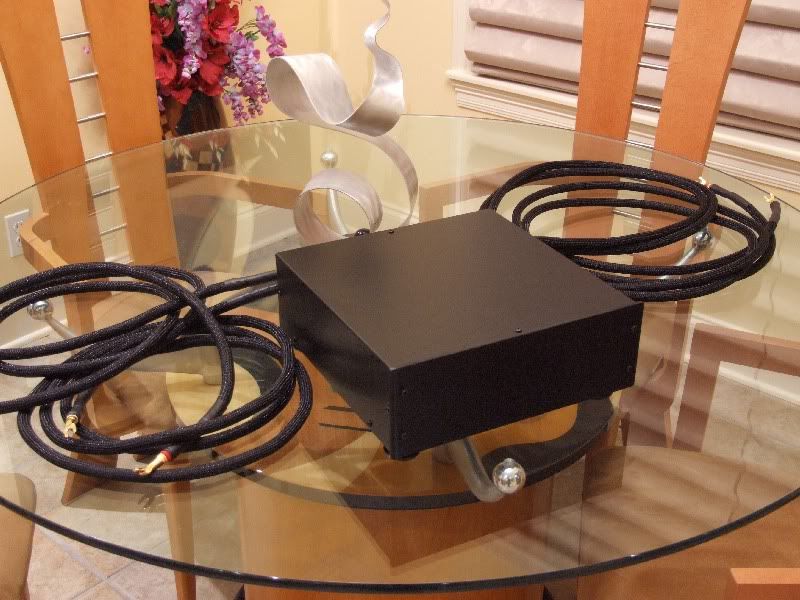 Figure 3. AI-1 Dreadnought transformer enclosure and interconnect cables.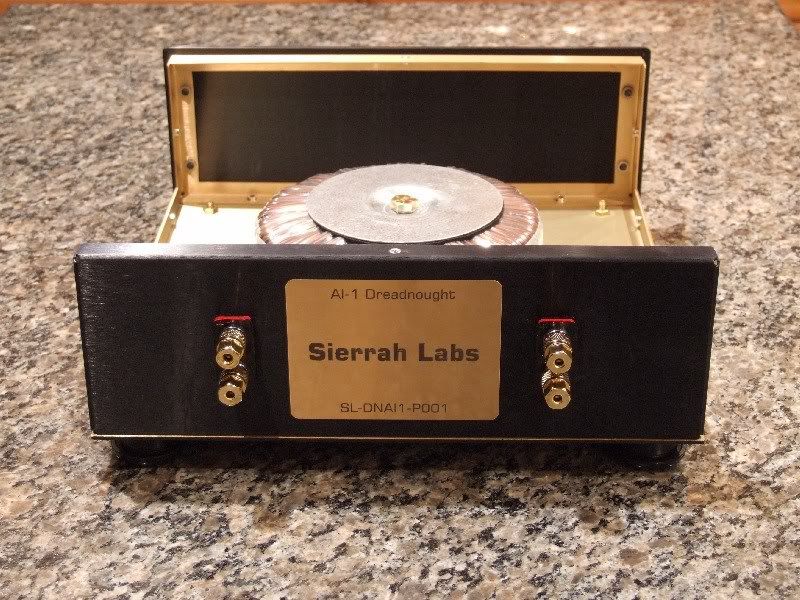 Figure 4. Dreadnought rear panel.
Figure 5. Not much to see inside...just a big 800 VA isolation transformer.Construction Notes
The Dreadnought comprises a large 800 VA toroidal transformer with four ten foot 9 AWG OFC copper cables and a custom black anodized aluminium (ah-LOO-min-ee-um) enclosure.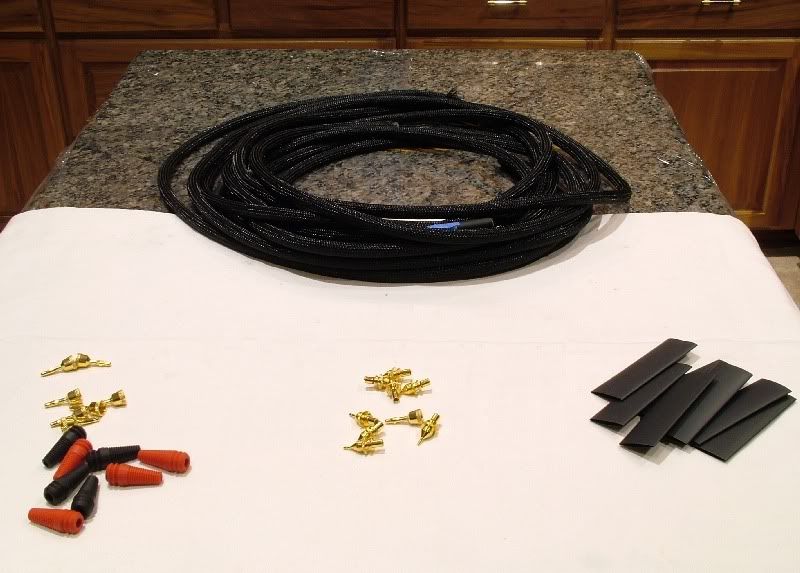 Figure 6. The Dreadnought's interconnect cables are constructed from Monster
Cable Z2 Reference speaker cable.
Four 10 foot lengths of Monster Cable Z2 Reference cable were used to make the positive and negative conductors for each side. The cables were terminated by Monster Lock pins, which allow the interchanging of ends (bananas and different size spades). Monster Lock Medium Angled Spades are used at both ends of each cable. They are a perfect fit for the Cardas CCGR binding posts used on the 1.2TL's and on the Dreadnought. The wire gauge of each conductor in the Z2 cables is 12. Soldering those conductors together at both ends made a cable with an effective wire gauge of 9, which is the same as the effective wire gauge of my speaker cables. This also effectively cut the resistance nearly in half since 12 gauge cable has a resistance of 1.588 ohms per 1000 feet and 9 gauge cable has a resistance of 0.7921 ohms per 1000 feet.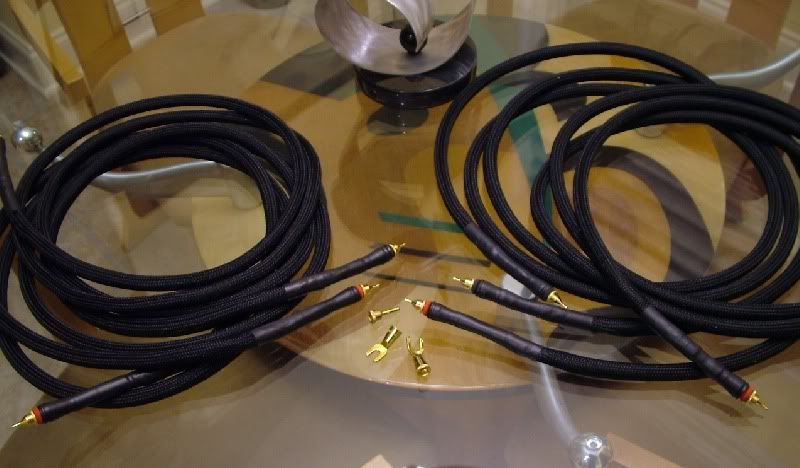 Figure 7. Finished AI-1 Dreadnought cables.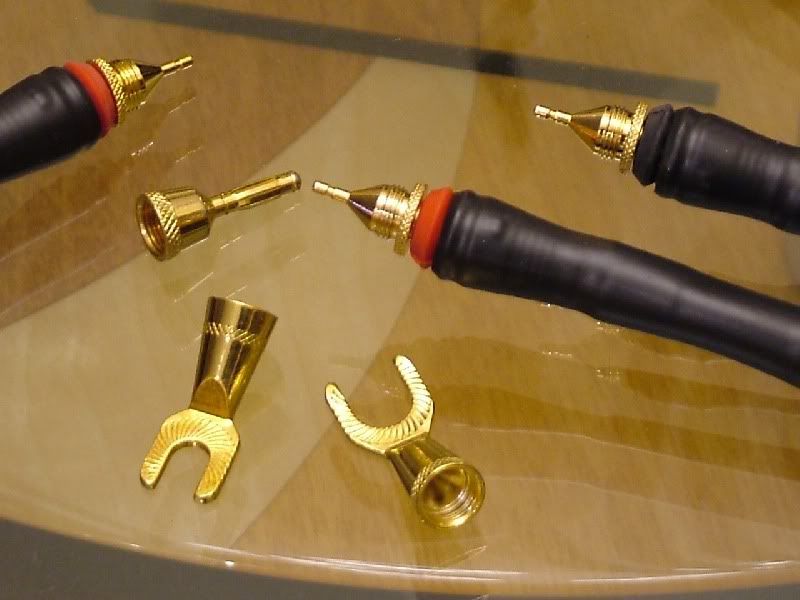 Figure 8. AI-1 Dreadnought cable terminations.
A couple of years ago, Matthew Polk provided the following specifications for a toroidal transformer based AI-1:
"1. DC Resistance of primary and secondary should be less than 0.8 ohms and preferably less than 0.5 ohms. The lower the better.

2. Inductance of both primary and secondary should be at least 10mH. Ideal is around 14mH.

3. Current capacity to saturation should be 5 Amps minimum.

4. Of course the turns ratio is 1:1."
I sent those specs to transformer manufacturer Avel-Lindberg and they recommended the following two toroidal transformers:
Avel Part No: Y236856, 5.4" diameter, 2.6" high, 10.8 pounds weight.
Avel Part No. Y236906, 6.3" diameter, 2.2" high, 13.2 pounds weight.
I chose the Y236906 since it was the more robust of the two and its specifications exceeded the requirements. Listening evaluations confirmed that The Y236906 works exceptionally well.
Y236906 Specs:
DC Resistance: 0.275 ohms primary winding, 0.360 ohms secondary winding. The dual primary and secondary windings were wired in parallel as follows:
Right Pin = Red/Yellow
Right Blade (Negative Speaker Terminal) = Black/Orange
Left Pin = Grey/Brown
Left Blade (Negative Speaker Terminal) = Blue/Violet
Inductance : 153.3 mH primary, 168.8 mH secondary.
Output Current Capacity: 6.95 Amps
Output Current Capacity To Saturation: 6.32 Amps.
Figure 9. Dreadnought prototype trials. Everything turned out much, much better
than expected.:)
Figure 10. After listening trials were completed, the prototype was bolted to a smaller board and tucked behind one of the 1.2TL's until the aluminium
case arrived.Costs
The cost of the Avel-Lindberg Y236906 isolation transformer, inclusive of shipping, was $114.92. Of course, other high quality isolation transformers are available from other vendors such as Plitron and Antek. Avel-Lindberg was more forthcoming with technical information about their transformers. There are many options for enclosures, binding posts, cable, etc. This project can be completed for under $200...unless you decide to go upscale for associated parts.;)
Listening Evaluations
Results with the original AI-1 interface cable have been mixed. Some found it made no audible difference while others said it diminished detail a small amount. There were thrills and disappointments immediately after the
Dreadnought was installed. Thrills due to a small increase in detail and to my sound stage growing a foot on each side, coming forward a foot, and extending a foot further back. Disappointments due to some upper midrange graininess and some slight "softness" and slowness in the bass. The grain was similar to what was heard when I first installed the RD0198 silk dome tweeters. Fortunately, as with the RD0198's, the graininess went away after 10 hours. The bass aberrations had also melted away after 10 hours. I assumed the transformer coils and cables needed a little burn-in time. From the 11th hour onward, the sound with the Dreadnought was better than with the strapped configuration. I was pleasantly surprised to find that the bass definition, sound stage holography, and image weight continued to improve over the next few days.
A couple examples of increased detail:
At 1:50 on the "Happy Home" track of Boney James "Backbone" CD, I heard some intermittent subtle "popping" percussion sounds in the background just to the left of the right speaker that I had never noticed before. The pops were surrounded by a reverberant envelope. I reinstalled the strapped configuration to see if I could hear the pops. They were there, but they were almost buried by the sound of other percussion sounds around them. The reverberant envelope around the pops was absent. With the Dreadnought, the popping sounds were a foot further back and slightly above the other percussion sounds.
With Russ Freeman's electric guitar solo beginning at 1:57 on the "Girl with the Indigo Eyes" track of The Rippingtons "Sahara" CD, I heard some twists, turns, and grace notes that I had not noticed before. There were also more distinct reverberant envelopes surrounding each note. Listening to the same passage with the strapped configuration, those details were there, but not as finely rendered. The reverberant envelopes around the individual notes were also diminished.
I wondered if sound quality would deteriorate if I cranked the volume. I went up to 110 dB-C without even a hint of stress, stain, grit or grain from the speakers. Of course, at that level, I was listening from the next room. I stayed in the room up to 105 dB-C, then I had to go. As the volume went up from a comfortable listening level of 85 dB-C, the image weight and tactile sensations also went up, which was pleasing on one hand because of the increased realism and displeasing on the other hand due to my eardrums not enjoying the sensation of being beaten with hammers.
Figure 11. Enjoy your retirement. Former SDA SRS 1.2TL custom 9 AWG SDA
interconnect and 9 AWG amplifier strap cable.
My original intention was to construct the Dreadnought so that it would be on hand for high power amplifier evaluations. I did not intend for it to replace the JC 1's ground straps. However, I had no choice because the Dreadnought brought
Such Good Sound
!
_______________________________________________
[Footnote 1] From Stereophile June 2003: "With continuous drive, the Parasound clipped at 545W into 8 ohms—way above the specified 400W. With a low duty cycle 1kHz tone burst more representative of music, the
Halo was a powerhouse. Its clipping power increased by 0.3dB into 8 ohms, reaching 586.5W at 1% THD, with 1154W available into 4 ohms, 2255W into 2 ohms, and no less than 4.2kW into 1 ohm."
Proud and loyal citizen of the Digital Domain and Solid State Country!
Post edited by DarqueKnight on
Comments