Improvements To The SDA SRS 1.2TL - Summary Of Modifications

Introduction
It is always amusing when we SDA enthusiasts are reviled for daring to use our 20+ years old SDAs with modern, and often very high performance, electronics and cables. It is amusing because of the arrogant ignorance shown. Does something being old mean that it cannot be improved and brought up to modern standards?
Can a 100 year old house be remodeled with every modern convenience and comfort and brought up to current structural standards? Can a 30 year old sports car be retrofitted with a modern engine, drive train, suspension, etc., and then run rings around a comparable sports car fresh off the assembly line? The answer to both questions is an unequivocal YES! In the case of my modded, hotrodded, Stereo Dimensional Array Signature Reference System 1.2TL "True Stereo" loudspeakers, which will turn 24 years old in October of this year, the only original parts are:
1. The medium density fiberboard Cabinets.
2. The stereo and dimensional drivers.
3. The passive radiator.
4. The polyfill material.
Everything else was replaced with higher quality parts: crossover circuit board, capacitors, resistors, inductors, internal wiring, crossover cover plate, binding posts, binding post plate, binding post jumpers, tweeters, driver and tweeter seals, AI-1 non-common ground interface, grille cloth, the method of securing drivers and tweeter to the baffle board, and even the original oak trim.
Most of the performance improvements were recommended by Polk's engineering department. The truth is that SDA's were about 20 years ahead of their time. Low noise high performance crossover components were not available in manufacturing lot quantities in the 1980s. Even if they had been, amplifiers that were stable into low impedances were not common. Therefore, SDAs were put in a choke hold by the state of amplifier technology and by the state of component technology. It took a couple of decades for other technologies to "catch up". The fact that SDAs are able to perform well with today's high performance amplifiers, cables, and electronics is a testament to the genius of the design. Components which exhibit low electrical and mechanical noise are particularly important in stereophonic reproduction because such noise diminishes stable and clear spatial rendering.
I am deeply appreciative of the collective efforts of Polk Audio's engineering department, which started me on the speaker upgrade path in 1990, and the talented members of this forum who have brought a lot of thought and expertise to helping SDA owners get the most from their "ancient" speakers (Ken Swaugger, Toolfan66, F1Nut, Face, RickTfromAZ, VR3, Gimpod). I must also express my appreciation to Matthew Polk and Polk's engineering Vice President, Stu Lumsden, for continuing to provide product support throughout the years for a loudspeaker line that was formally discontinued 22 years ago.
The electrical and mechanical modifications are rated as small, moderate, large, or huge with regard to their impact on sonic and mechanical performance improvement.
Electrical Improvements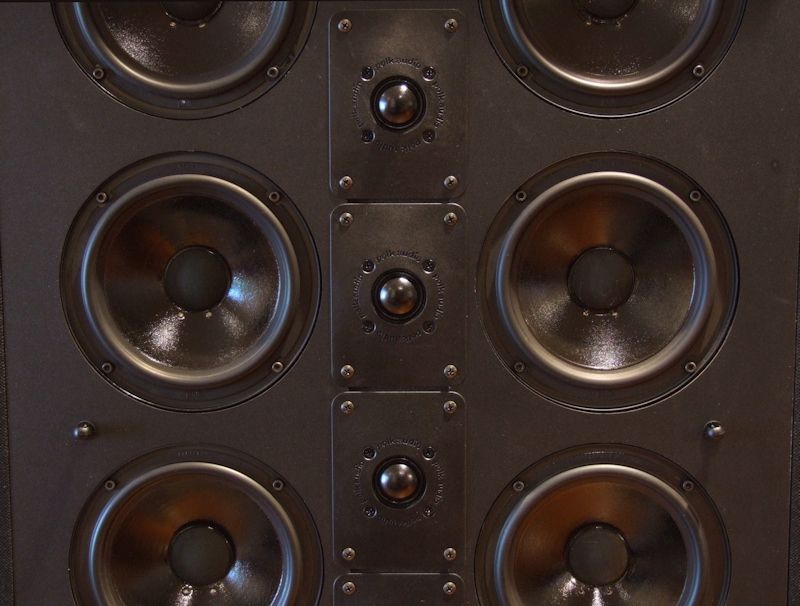 Figure 1. Polk recommended mod: the RD-0198 tweeter. Moderate improvement.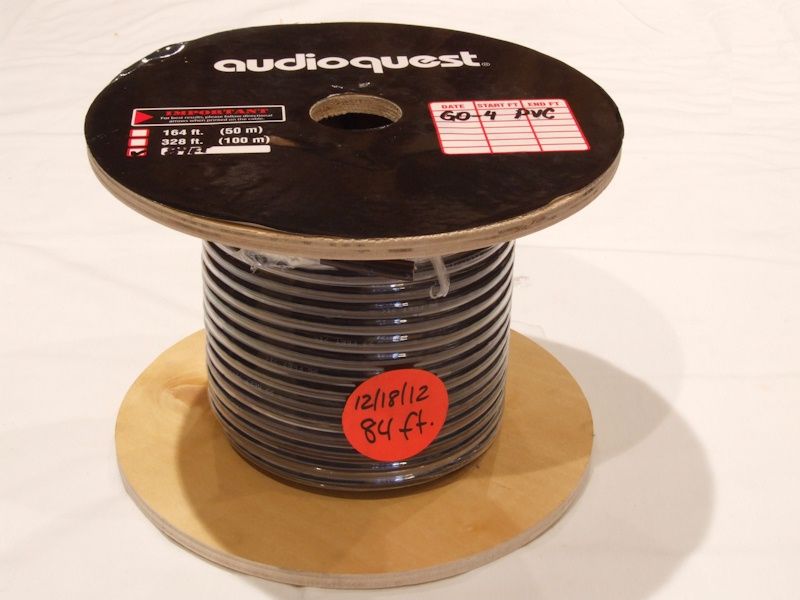 Figure 2. AudioQuest GO-4 15 AWG Hyper-Litz speaker cable used for internal wiring. Moderate
improvement.
Figure 3. Installation of AudioQuest GO-4 wire.
Figure 4. AudioQuest GO-4 wire in tweeter section.
Figure 5. Custom aluminum binding post plate with Cardas CCGR-S gold plated tellurium copper binding
posts. No sonic improvement.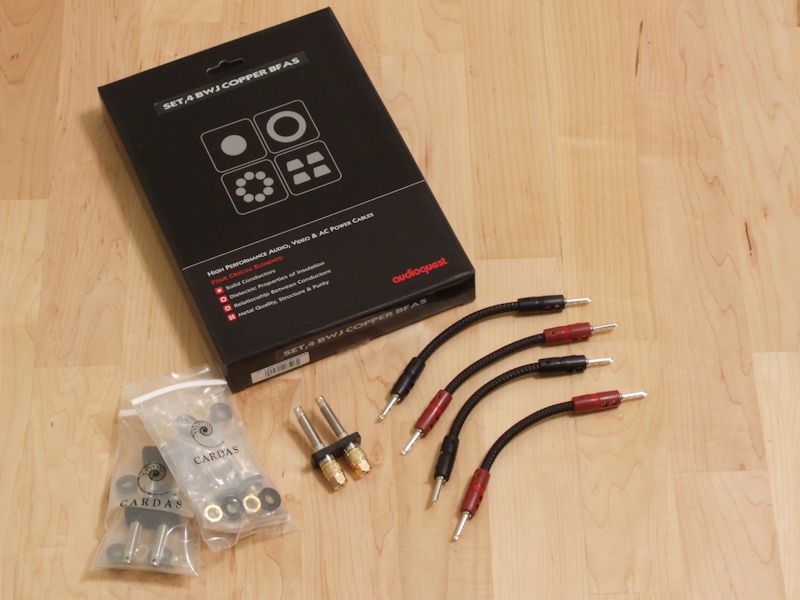 Figure 6. AudioQuest Perfect Surface copper jumpers with silver bananas and Cardas CCGR-S binding
posts. The jumpers, surprisingly, provided a small improvement.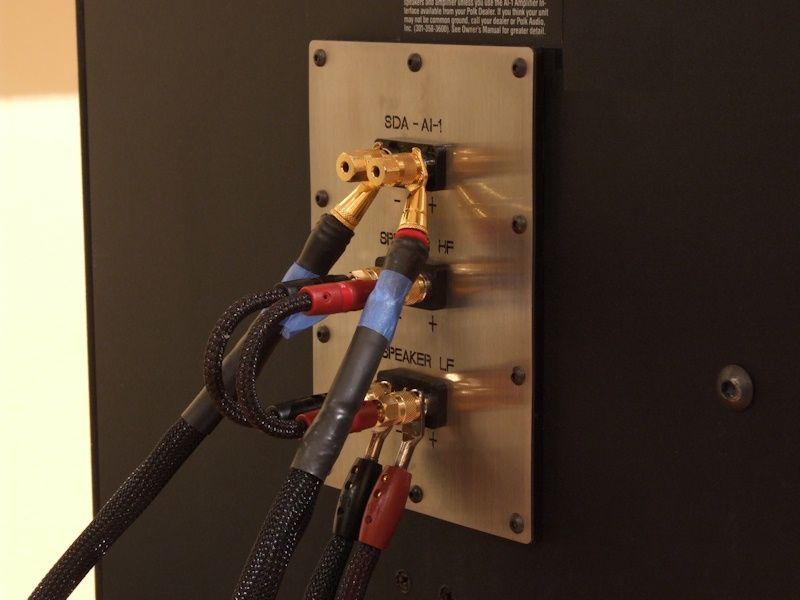 Figure 7. Custom binding post plate with cables attached. This picture was taken prior to the Dreadnought's
Monster Cables replacement by PS Audio Xtreme Resolution Reference speaker cables.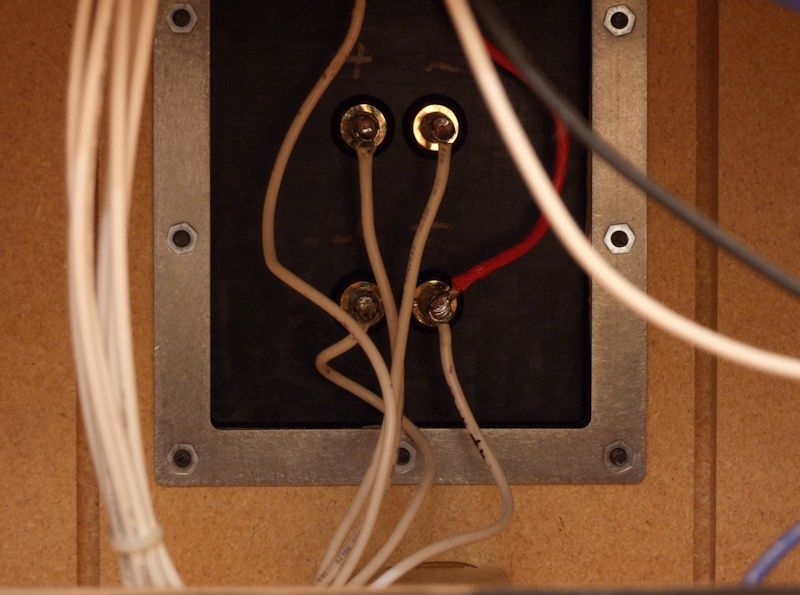 Figure 8. Steel retaining ring for binding post plate. Large mechanical improvement. This picture was taken
before the internal wire replacement.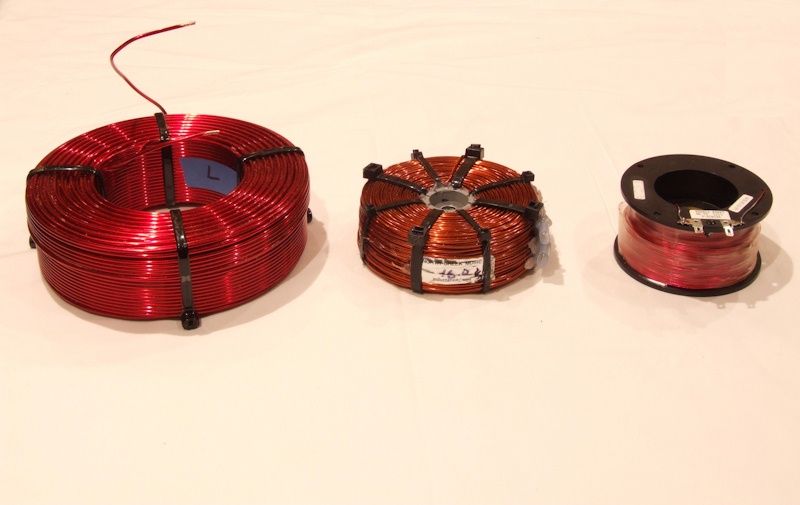 Figure 9. SDA inductors: Solen 10 AWG, North Creek 14 AWG, stock 18 AWG.
Figure 10. Solen SDA inductor installed. Large improvement. This picture was taken before the internal wire
replacement.
A high DC resistance SDA 16 mH inductor was used to keep the speaker impedance reasonably high for the typical power amplifiers available in the 1980s. Such caution is not required with today's amplifiers. A large gauge 16 mH inductor with very low DCR significantly improved bass response.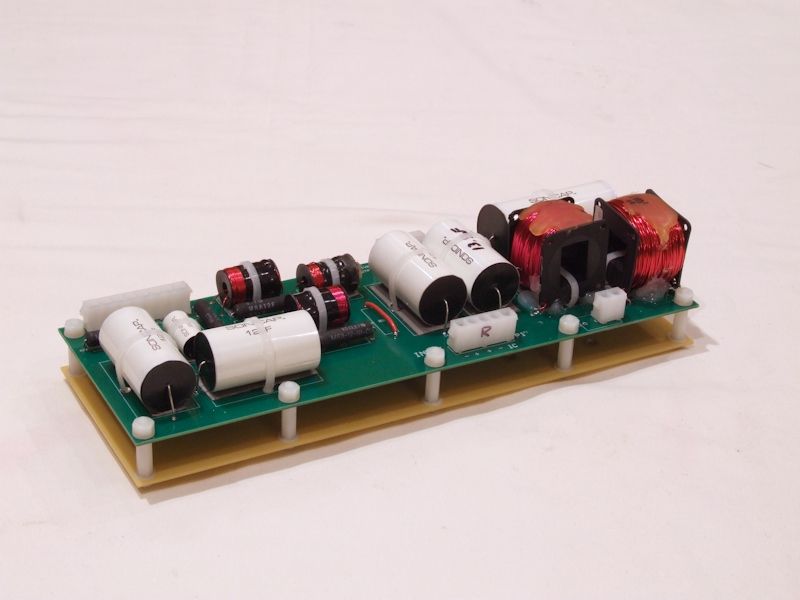 Figure 11. Custom crossover circuit board with bracing board. Small sonic improvement. Large mechanical
improvement.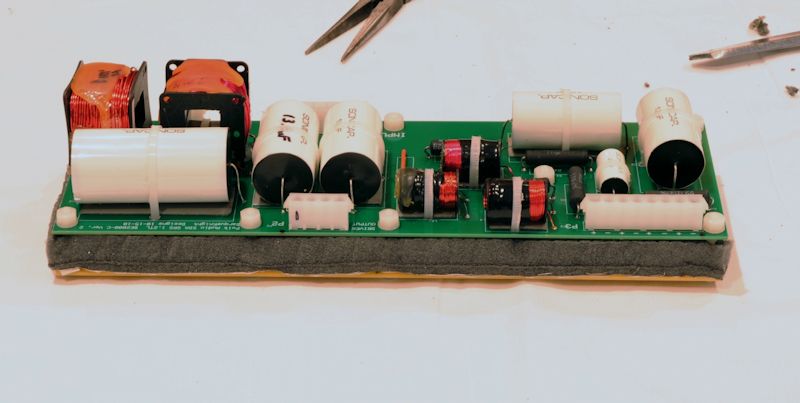 Figure 12. "Custom crossover circuit board with Sonic Barrier damping material. SB brought a
small sonic improvement."
Figure 13. Crossover board with crossover cover plate treated with Dynamat Xtreme.

Figure 14. Top side of completed crossover with Jantzen and Solen inductors, Sonicap capacitors and
Duelund resistors. All the crossover improvements worked together to make a huge improvement.
The total crossover upgrade was a huge improvement, but the constituent modifications ranged from small to large.
Figure 15. Duelund CAST Silver resistors on underside of crossover circuit board. Small improvement.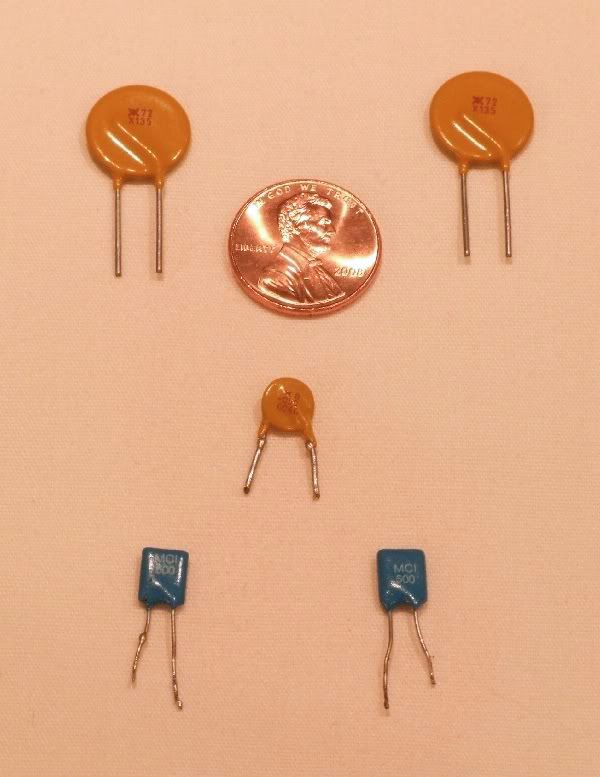 Figure 16. Per Polk's recommendation, the tweeter protection polyswitches were removed and replaced
with a copper jumper wire. This made a small improvement. The copper jumper was replaced with a silver
wire jumper, which made a further small improvement.
It was easy to hear the difference between the copper and the silver jumper wires. For example, on words like "unique" it was easier to hear the vocal click at the end of the word.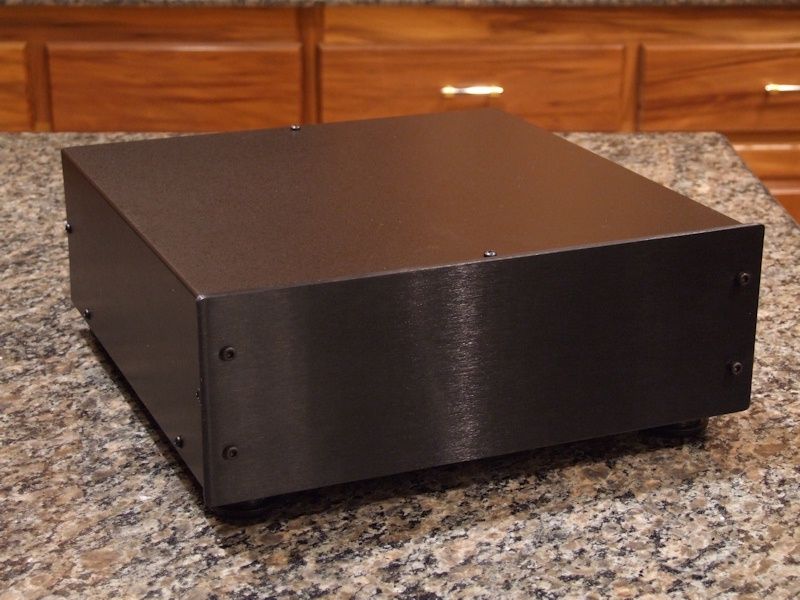 Figure 17. AI-1 Dreadnought custom non-common ground interface with 1000VA isolation transformer.
Large improvement.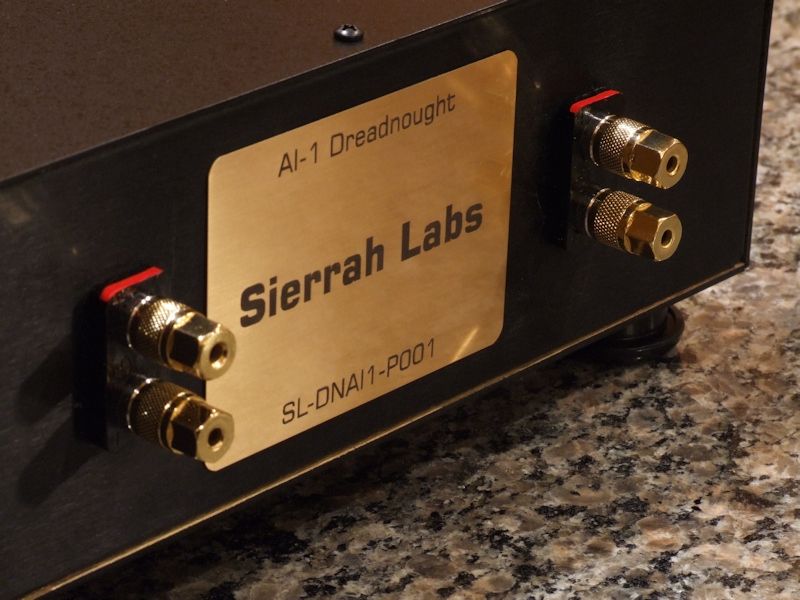 Figure 18. Dreadnought Cardas CCGR-S binding posts.
I like the Cardas posts because of their strength and appearance. I have not been able to hear a difference between them and other high quality binding posts, like Vampire. I couldn't even hear a difference between the Cardas posts and the stock posts...although I could hear a difference between a 1 inch copper jumper and a 1 inch silver jumper. I also easily heard a difference between stranded copper wire binding post jumpers and AudioQuest solid core copper wire jumpers.
Figure 19. The Dreadnought's Avel-Lindberg AV-047548 1000VA shielded transformer.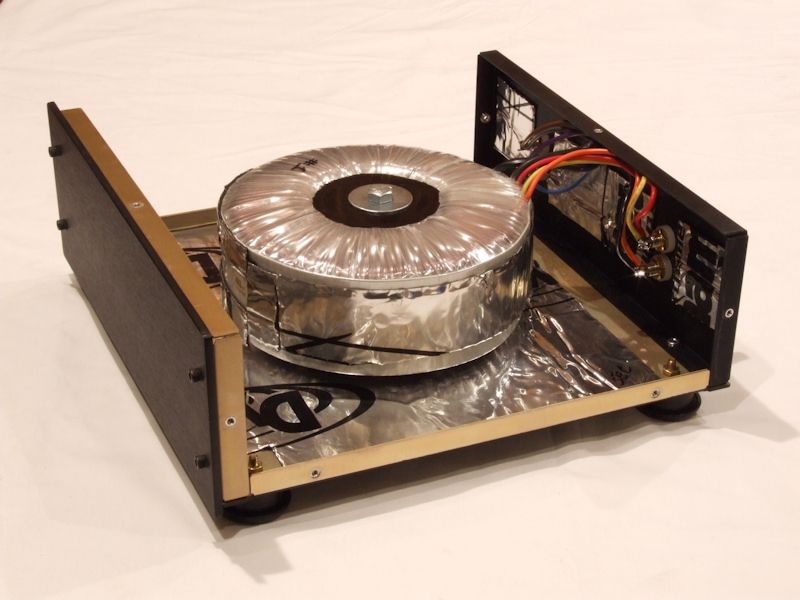 Figure 20. Dreadnought's transformer installed with Dynamat Xtreme damping material.
Figure 21. Dreadnought cables: PS Audio Xtremet Resolution Reference 11 AWG speaker cables.
Moderate improvement over previous Monster Cable Z2 Reference cables.
"So hot it
burns
Mice
!"~DK
---
"Polk SDA-SRSs are hopelessly out of date both sonically and technologically... I see no value whatsoever in older SDA speakers."~Audio Asylum Member
---
"Knowledge, without understanding, is a path to failure."~DK
---
"Those who irrationally rail against something or someone that is no threat to them, actually desire (or desire to be like) the thing or person they are railing against."~DK
Post edited by DarqueKnight on
Comments