The AI-1 Dreadnought Project Pt.2 - Upgrade to 1000VA Transformer

Introduction
I have considered upgrading the Dreadnought to a larger isolation transformer for some time. During discussions on this topic with forum member RickTfromAZ, he mentioned an Avel Lindberg transformer that was designed for audio applications. A-L promptly supplied a spec sheet for a 1000VA transformer, model number AV-047528. When I called to ask about the technical specifics of the low noise "Silent Technology" design, I was told that details pertaining to the noise performance of the AV-047528 were proprietary. The AV-047548 was specifically designed for audio applications for a contract client. It features an integral peripheral magnetic screen with a resin filled center. A-L just happened to have a few left over from the custom manufacturing run. A-L would not divulge the name of the contract client or the products the AV-047528 was used in. The spec sheet did not include inductance and direct current resistance (DCR) values for the windings. I was told that A-L could provide that information, but someone in engineering would have to dig it up, or retrieve a transformer from the warehouse and measure it. I was also advised that only two remained in stock. I decided to order both units and measure them myself. Price: $155 each + $44.27 shipping.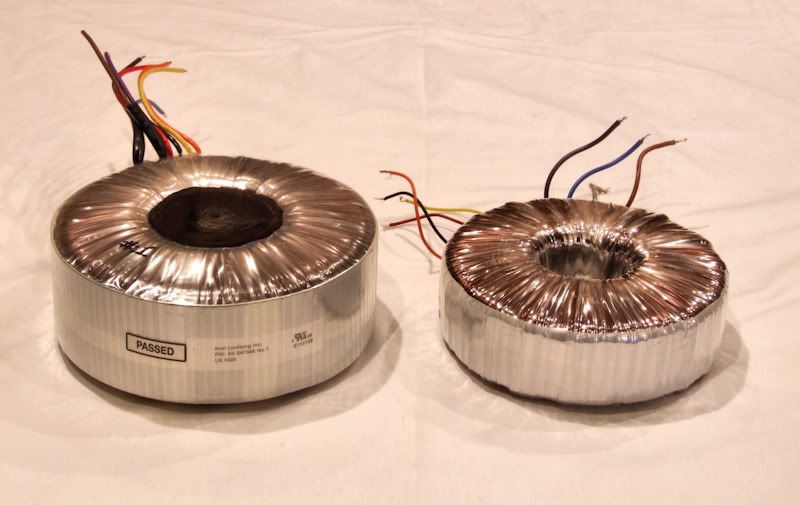 Figure 1. New 1000VA transformer on left. Former 800VA transformer on right.
Figure 2. Avel Lindberg AV-047528 1000VA transformers.
Figure 3. 1000VA transformer installed.The Sound
The initial upper midrange grain and softening and slowing of bass that was heard with the previous Y236906 transformer was also heard with the new AV-047548. After 24 hours of play time, the midrange and most of the bass deficiencies were gone, but an annoying smearing of bass transients and articulation remained. Conditioning on the Audiodharma Cable Cooker for 11 hours removed the last of the bass deficiencies. An additional 10 hours of Cable Cooker conditioning provided no audible difference or improvement.
The new transformer provided more overall detail, bass weight and spatial enhancement. Sound stage width did not change, but on some recordings, images that were formerly in front of the speakers moved further to the outer side. The biggest spatial change was in depth, which took some getting used to. Some vocals and instrumental images in the center were repositioned 2-3 feet rearward of their previous position. The opposite effect was heard at the sides, where some images came forward 2-3 feet.The overall effect was that the sound stage took on a more pronounced crescent shape that was thicker in the middle and
longer at the peaks.
Specifications and Measurements
The specifications provided by Polk Audio for a toroidal transformer replacement for the original AI-1 Non-Common Ground Interface were:
"1. DC Resistance of primary and secondary should be less than 0.8 ohms and preferably less than 0.5 ohms. The lower the better.

2. Inductance of both primary and secondary should be at least 10mH. Ideal is around 14mH.

3. Current capacity to saturation should be 5 Amps minimum.

4. Turns ratio of 1:1.
The Dreadnought's previous transformer, the Avel Lindberg Y236906, was an 800VA unit. An old Russian proverb states:
"trust, but verify"
. The parallel configuration DCR specifications provided by Avel Lindberg agreed with my measurements, but their values for parallel configuration winding inductance were way off from what I measured. Transformer winding inductance should be measured with the opposite side shorted (all leads connected together). I assume that whoever supplied the Y236906's inductance values did not account for the shorting requirement when they took measurements or when they calculated the values.
DCR measurements were taken with a Fluke 8050A digital multimeter. Inductance measurements were taken with an MCP BR2822 LCR meter. Noise spectrum (Fast Fourier Transform) measurements were taken with a Tektronix TDS 2012 digital oscilloscope. Room response measurements were taken with Dayton Audio's OmniMic system.
Table 1. Measured and OEM Specifications for Avel Lindberg Y236906 800VA Transformer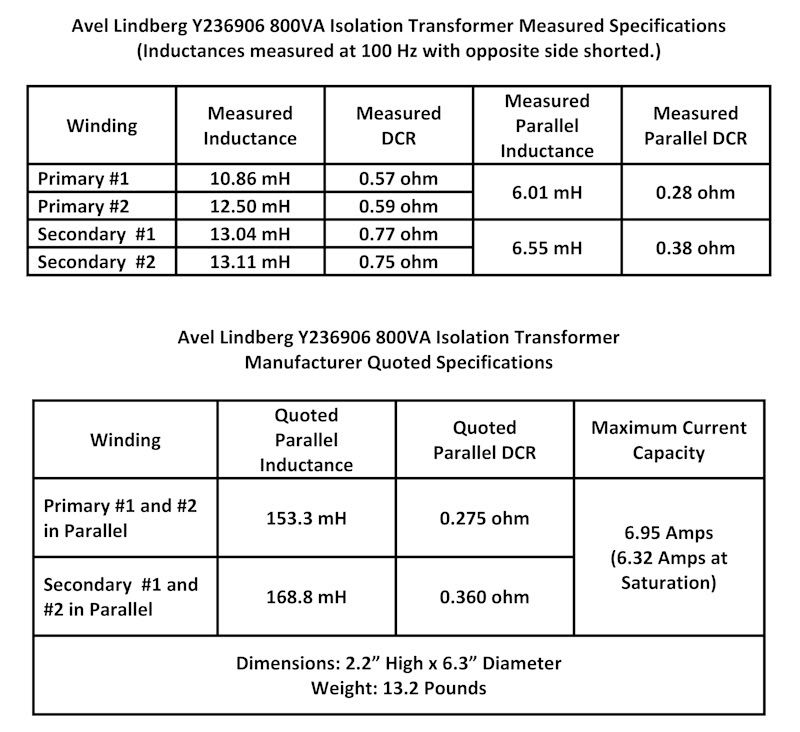 Table 2. Measured Specifications for Avel Lindberg AV-047548 1000VA Transformers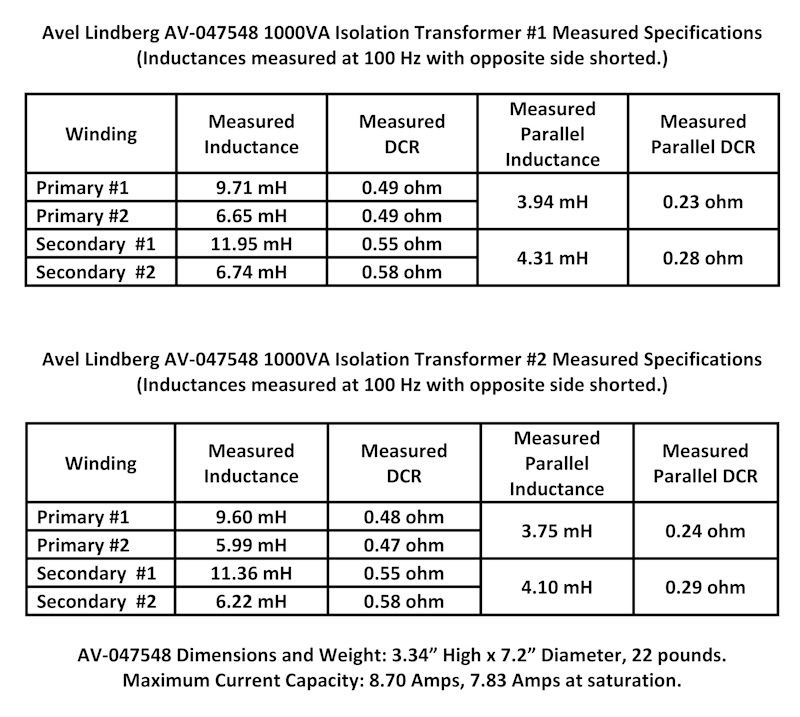 Figure 4. Room response with 800VA and 1000VA transformers.
The bass decay plots show how long it takes the sound to decay at each frequency. The ideal situation is flat response which means that some bass notes do not last much longer than others. Significant differences in decay times can cause a decrease in bass definition.
Figure 5. Bass decay with 800VA transformer.

Figure 6. Bass decay with 1000VA transformer.
The color coded lines in the harmonic distortion plots represent the following:
Black - frequency response.
Dark blue - sum of 2nd-5th harmonics.
Red - 2nd harmonic.
Purple - 3rd harmonic.
Green - 4th harmonic.
Light blue - 5th harmonic.
It is easier to see differences in the harmonic distortion plots if they are saved to your computer and viewed in succession.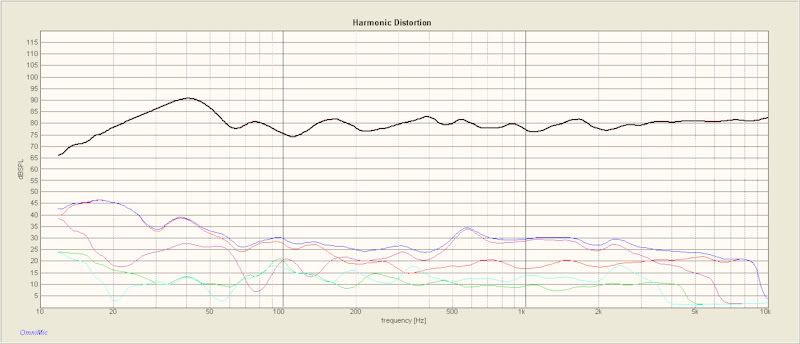 Figure 7. Harmonic distortion with 800VA transformer.
Figure 8. Harmonic distortion with 1000VA transformer.
With the 1000VA transformer, there was a small decrease in energy at the room resonance peak of 41 Hz of about 1/2 dB (fig. 4). This correlated with the decrease in bass decay times in the 40-45 Hz range (fig. 6). The second harmonic, where most acoustic noise energy was concentrated, was lower overall with the new transformer (fig. 8). The reduction in the second harmonic was also seen in the FFT plots in figures 9-14.
After hearing
Such Good Sound
from the 1000VA transformer, I was thrilled that I had bought a second transformer to make a Dreadnought for my CRS+'s.
Noise Study
Test signals generated by the MCP BR2822 LCR meter at 100 Hz, 1 kHz and 10 kHz were applied to each transformer and the output signal noise spectrum (FFT) was analyzed on an oscilloscope. As shown in figures 9-14, the harmonic suppression capability of the AV-047548 is outstanding. The AV-047548 is out of stock and discontinued. An A-L sales representative said that making a few units would be cost prohibitive. A comparable alternative is the Plitron medical grade 1000VA isolation transformer with peripheral magnetic shielding (Plitron part # 6166-X0-00, 8.7 amps max current, $252).
It is easier to see differences in the FFT plots if they are saved to your computer and viewed in succession.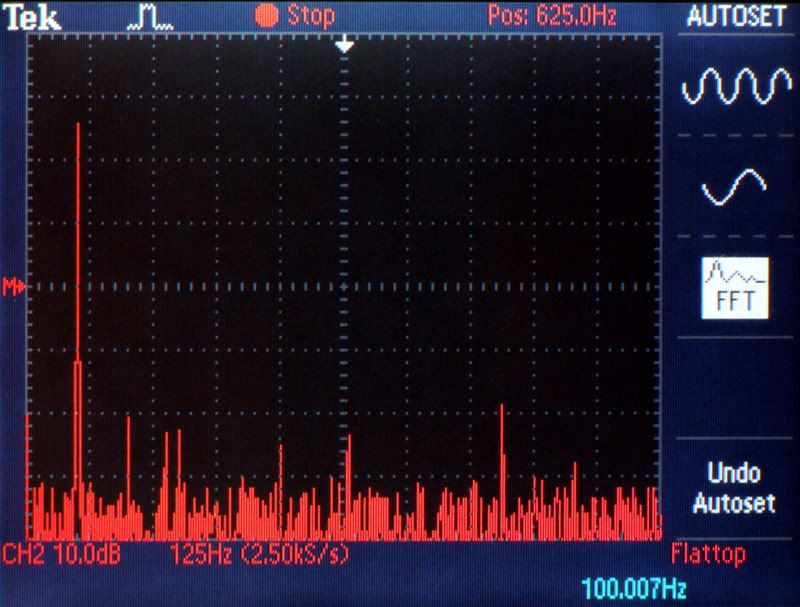 Figure 9. FFT plot of 100 Hz test signal through 800VA transformer.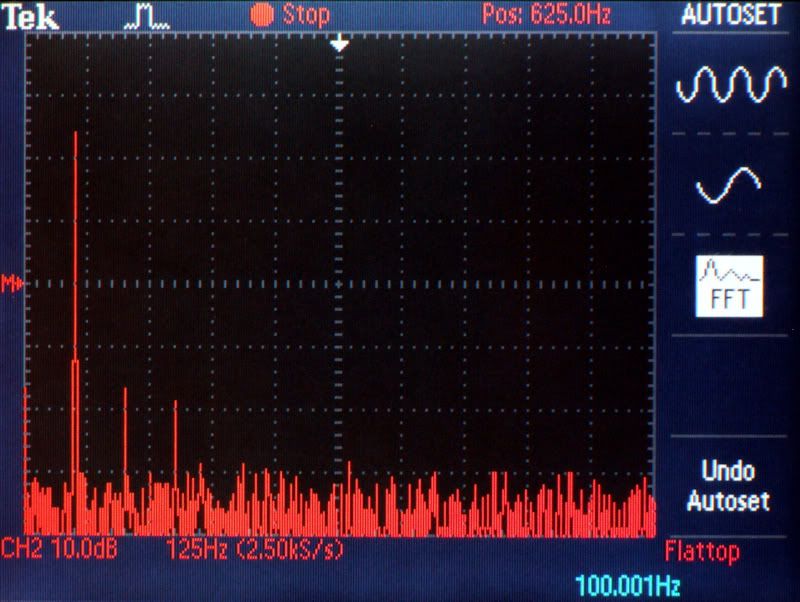 Figure 10. FFT plot of 100 Hz test signal through 1000VA transformer.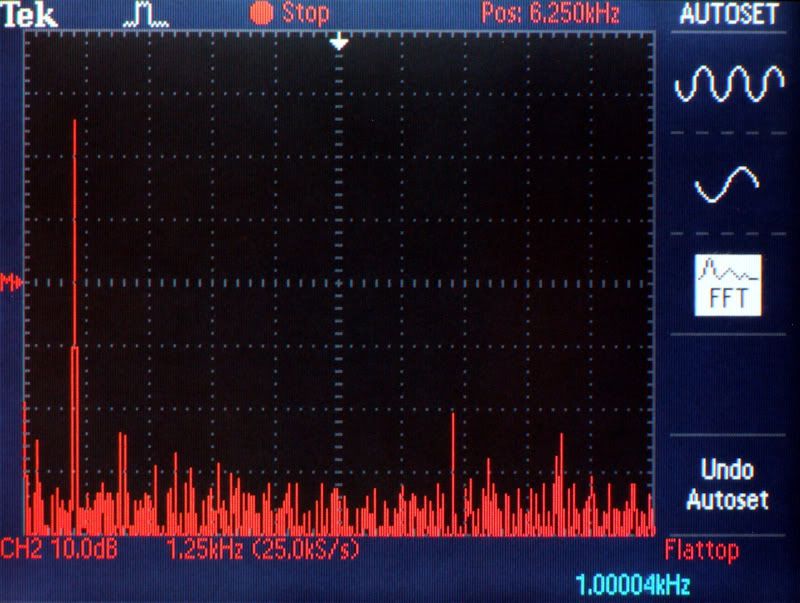 Figure 11. FFT plot of 1 kHz test signal through 800VA transformer.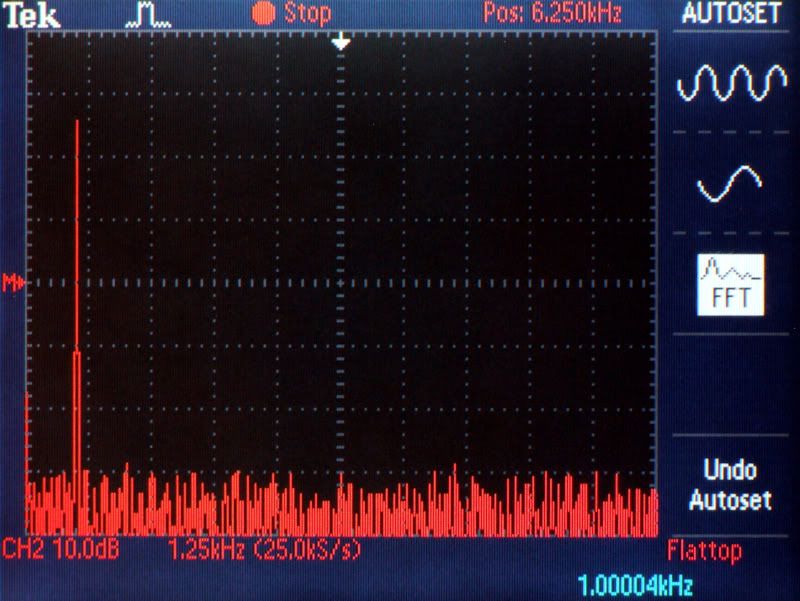 Figure 12. FFT plot of 1 kHz test signal through 1000VA transformer.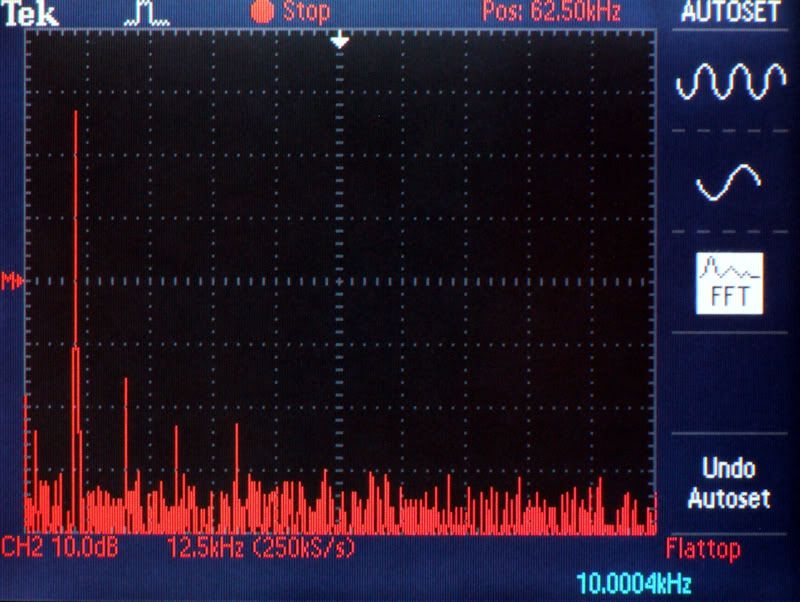 Figure 13. FFT plot of 10 kHz test signal through 800VA transformer.
Figure 14. FFT plot of 10 kHz test signal through 1000VA transformer.
Proud and loyal citizen of the Digital Domain and Solid State Country!
Post edited by DarqueKnight on
Comments