Maryland PolkFest '08

Introduction
This year's PF was covered by 3 members of the audio/video press: Llanor Alleyne of Residential Systems, Rebecca Day of Electronic House, and Wes Phillip's of Stereophile. Immediately prior to PF '08, Matthew Polk invited the press members and a few forum members to his home for socializing and snacks. Forum members were selected based on how how much their online behavior had improved in the past 12 months. Later, Mr. Polk treated us to dinner.
Such Good Hospitality
. The following pics are from the social at Matt's house and dinner thereafter. Before we left Matt's house, he presented each of the forum members with a choice of gifts: either a Movado or an Omega timepiece. I selected a black ceramic Movado. Press folks received Rolexes.
Figure 1. Matt demonstrates his home theater system for Russman (seated) and Hoosier21.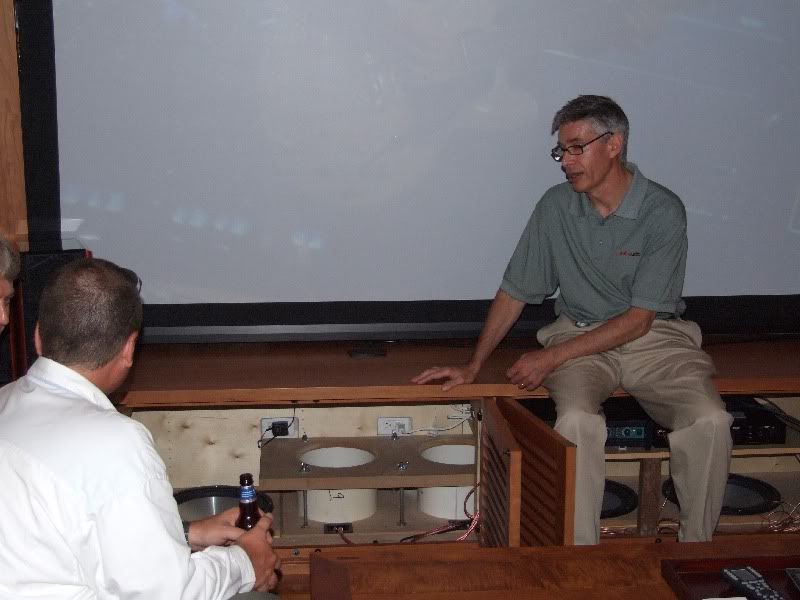 Figure 2. Matt explains his home theater subwoofer design.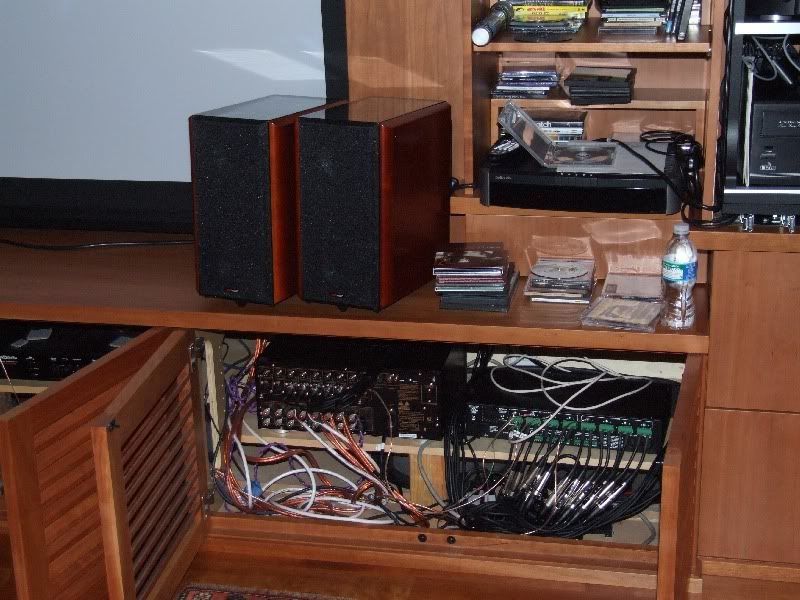 Figure 3. Sixth Gen LSi-SDA! I asked Matt when he was coming out with the next generation SDA's. He pointed to the pair of LSi9 speakers on either side of his HT screen and said "That's them right there". Matt uses two pairs of LSi9's which are fed stereo and dimensional (SDA) signals generated by a digital signal processor.
Such Good Sound
.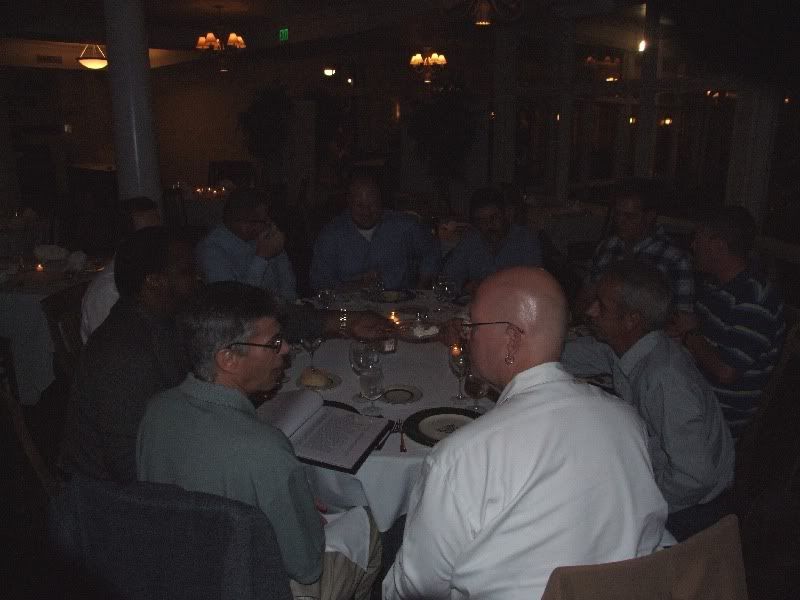 Figure 4. Dinner at a hoity-toity restaurant. Foreground: Matt and Stereophile reviewer Wes Phillips. Just beyond Matt and Wes, I am passing a suspicious looking substance to George Grand.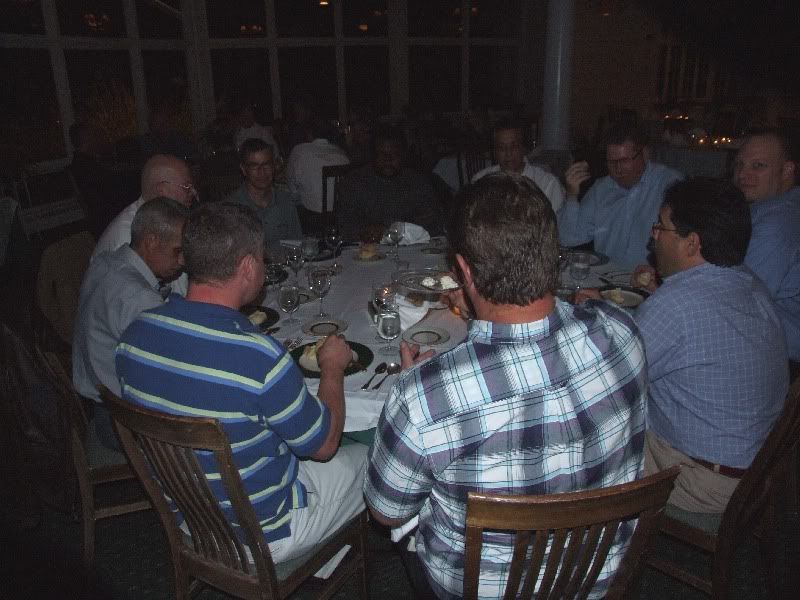 Figure 5. L-R with faces showing: George Grand, Wes Phillips, Matt Polk, Darqueknight, F1Nut, Reeltrouble1,
Brett22, Ricardo, DAGLJAM & dorokusai. Less well-behaved members of our group were seated at the table behind us.
Figure 6. Forum members presented Matt with a custom made limited edition throwing knife. It will come in
handy at trade shows and audio press interviews...so watch it.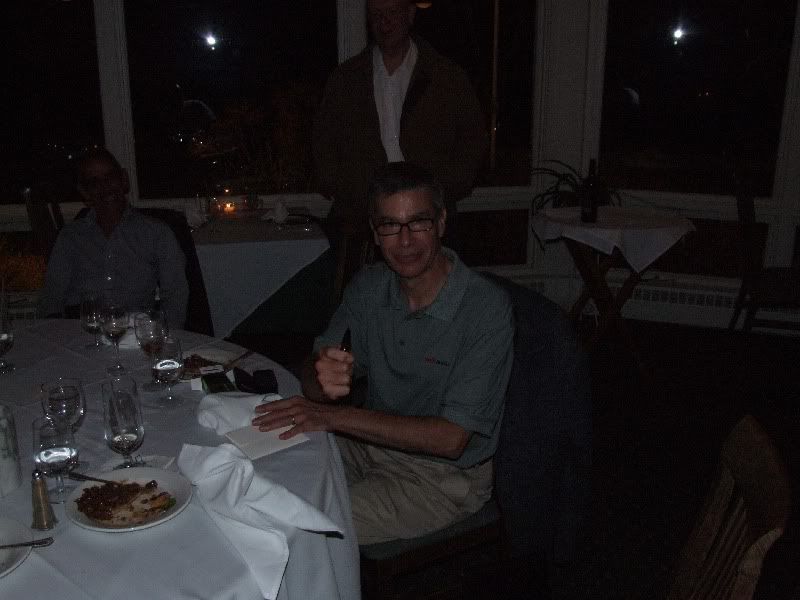 Figure 7. A forum member asked Matt to discontinue product support and parts for the SDA series and devote those resources to current and future loudspeakers. The forum member further stated that it didn't make sense to keep supporting a speaker series that was discontinued 17 years ago. Obviously, the suggestion was not well received. The Following Pictures Are From Day One Of Polkfest 2008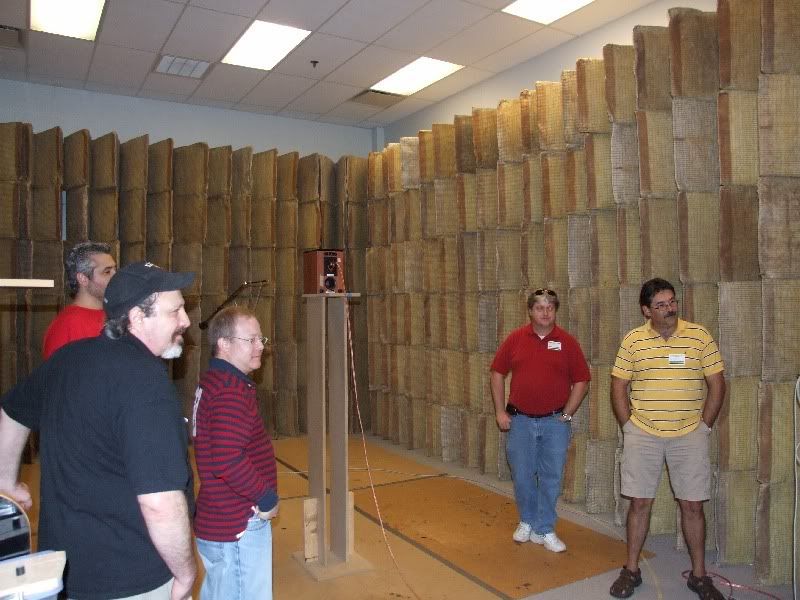 Figure 8. Due to past misdeeds unforgiven, these fellows are about to undergo unspeakable torture in one of
Polk's dungeons.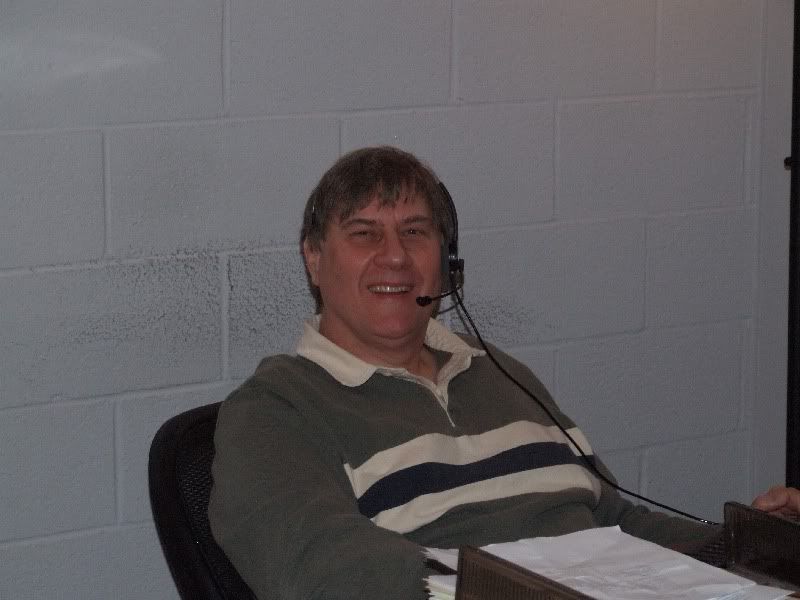 Figure 9. Ken Swauger-Polk's Customer Service manager. You better be nice to him if you want to keep getting parts for your 20 year old SDA's.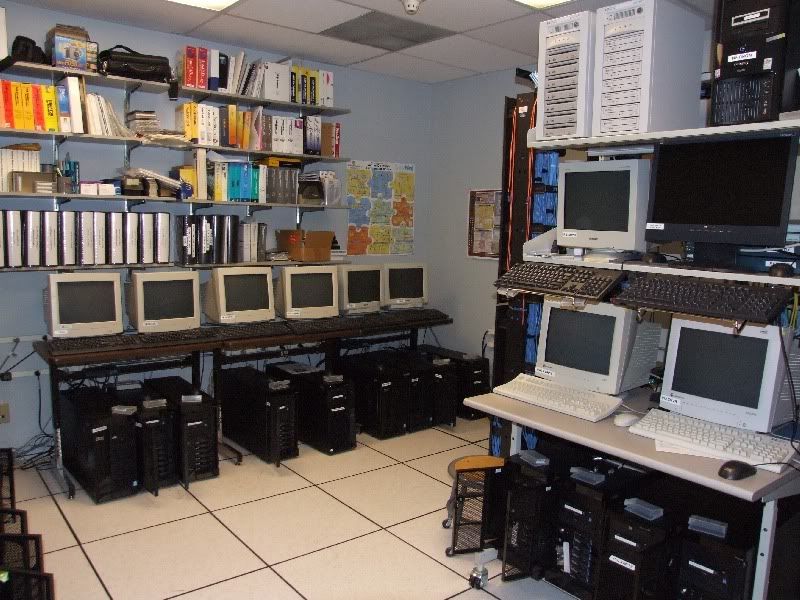 Figure 10. Polk Inc. computer center. Bad forum members are banished here at the press of a button.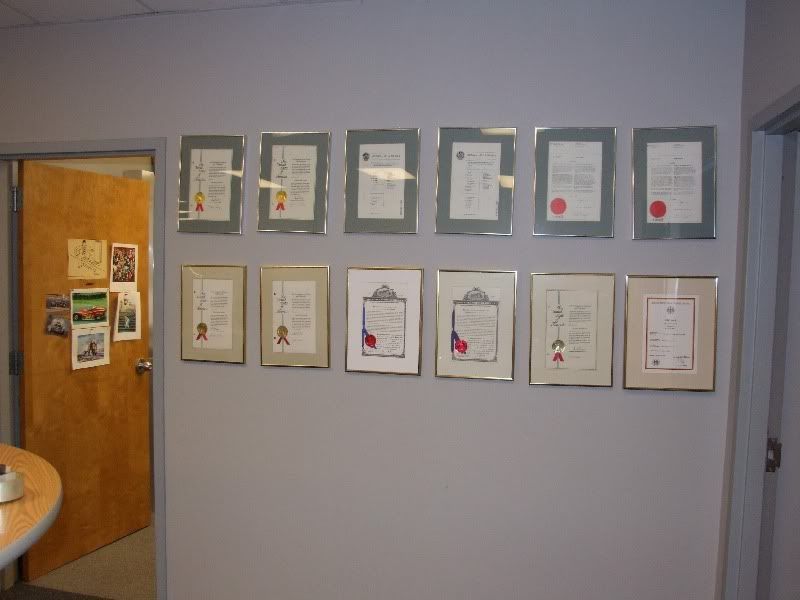 Figure 11. Rows of patent certificates outside of Matt Polk's office door.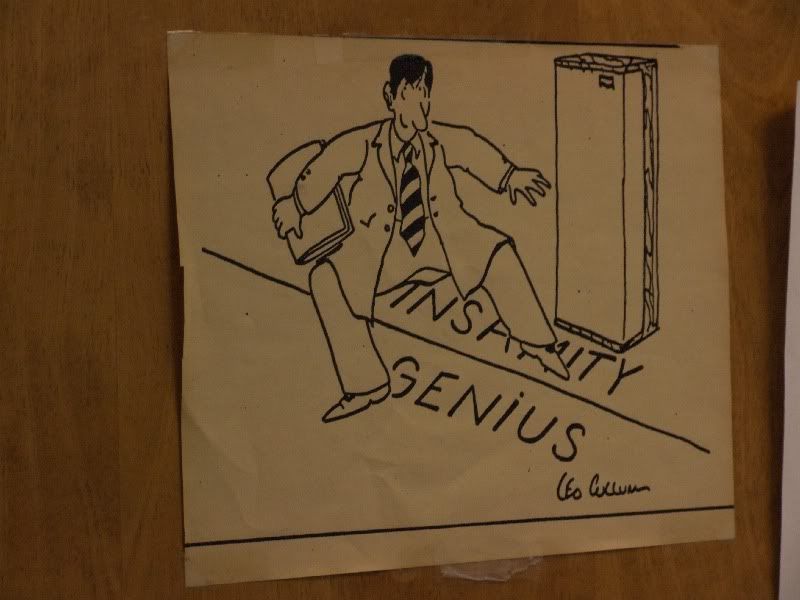 Figure 12. Sign on Matt's door.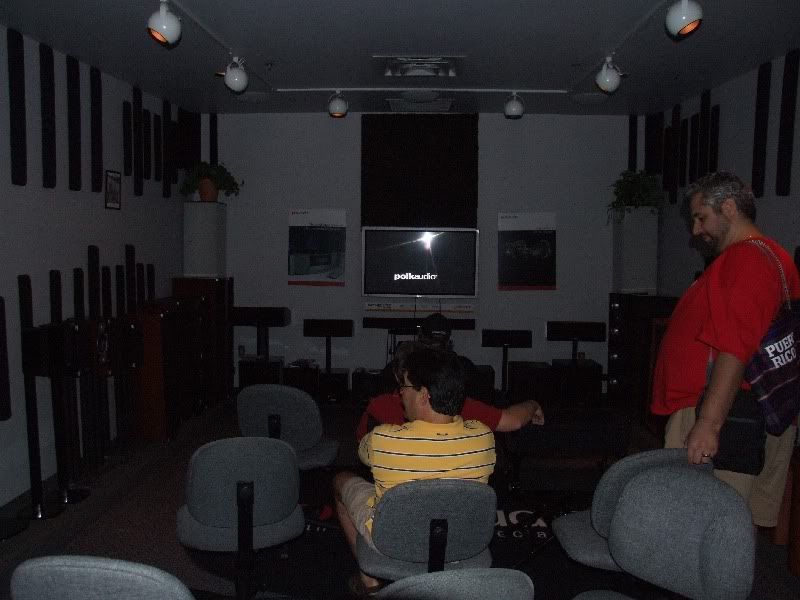 Figure 13. Surround Bar 360 demo.
Figure 14. Matt demonstrates an outrageous home theater speaker prototype.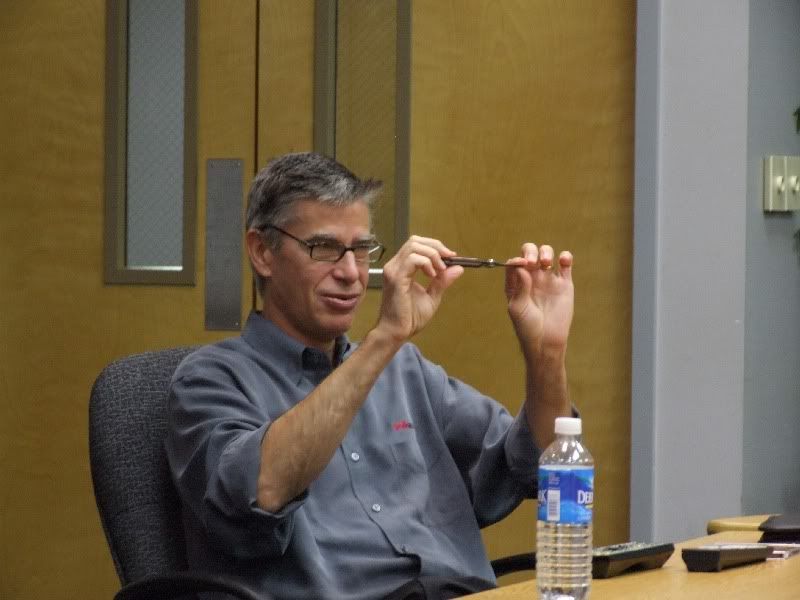 Figure 15. Matt takes aim with his new throwing knife. Someone made a snide remark about the HT prototype
sounding 10X better than the best SDA. Matt made him take it back.
Figure 16. Lasareath getting his SDA SRS 1.2TL crossover plates signed by Matt. Now, when he puts these on
eBay, he has proof the signatures are authentic.;)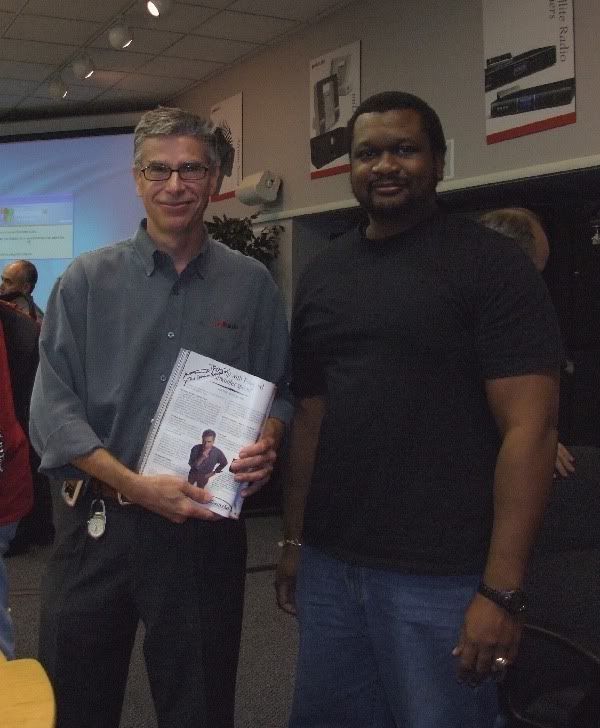 Figure 17. Times are hard, but I improved my financial condition at Polkfest 2008.
I was able to persuade Matt to sign a stack of old Polk Audio ads so that I could sell
them on eBay. They sold out in one hour. By the way, I am wearing my new black
ceramic Movado timepiece. Don't hate.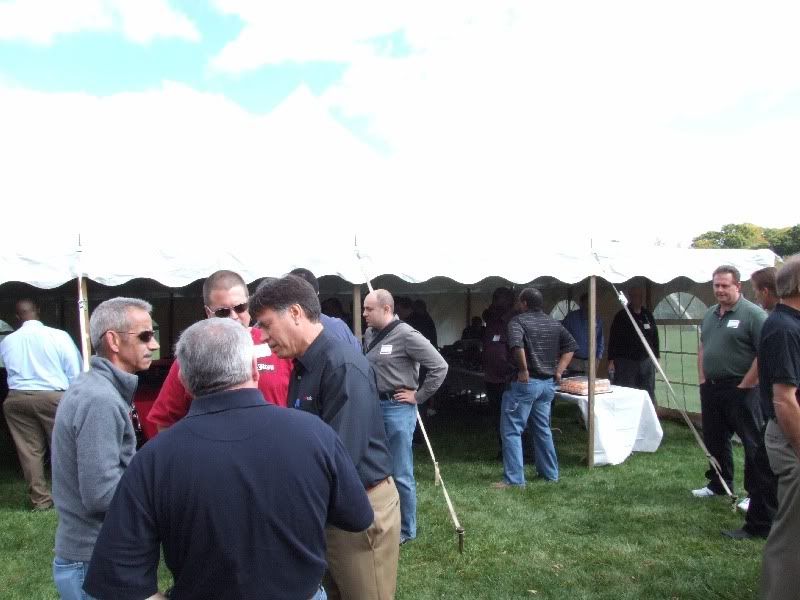 Figure 18. We were treated to a delicious catered lunch in a big tent.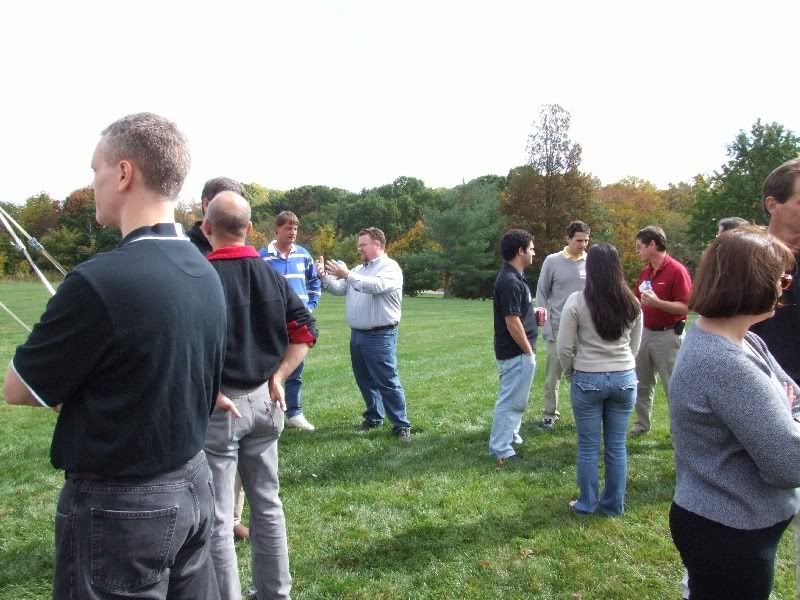 Figure 19. Lunchtime.
Figure 20. Lunchtime.
Figure 21. Lunchtime.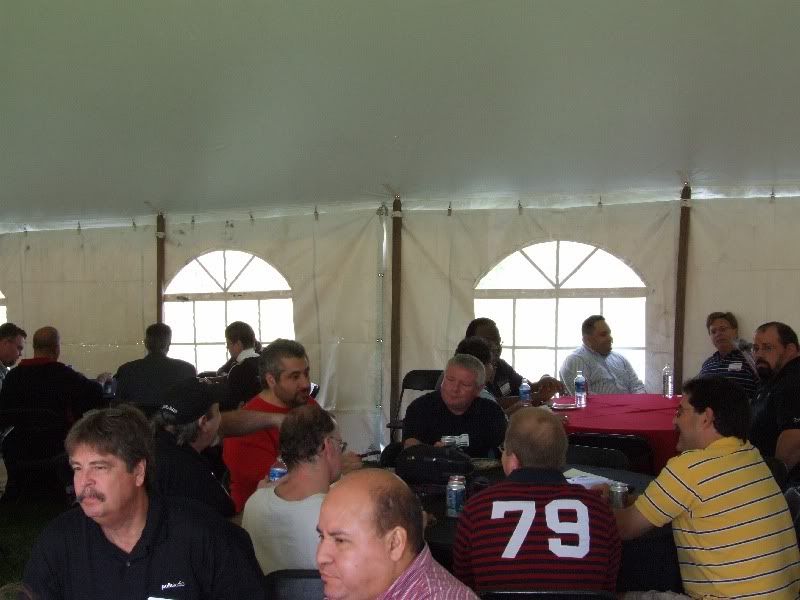 Figure 22. Lunchtime.
Figure 23. Lunchtime.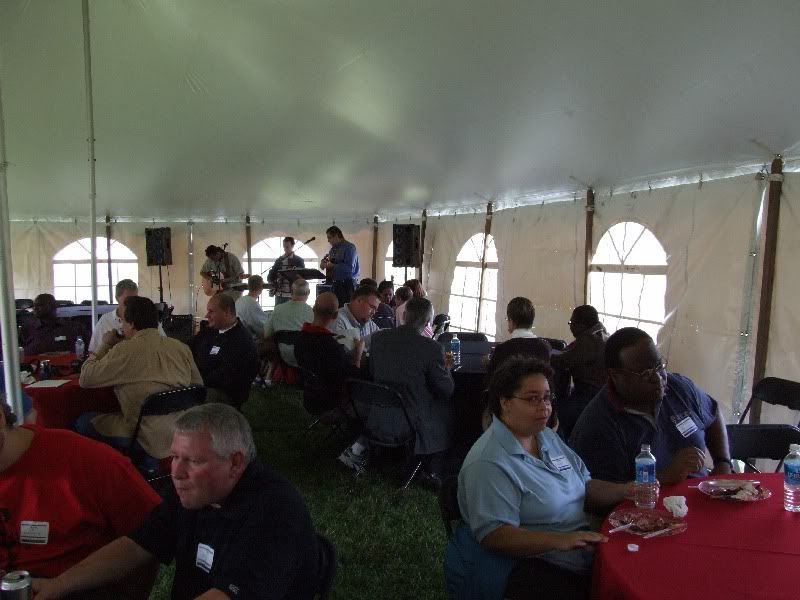 Figure 24. Lunchtime.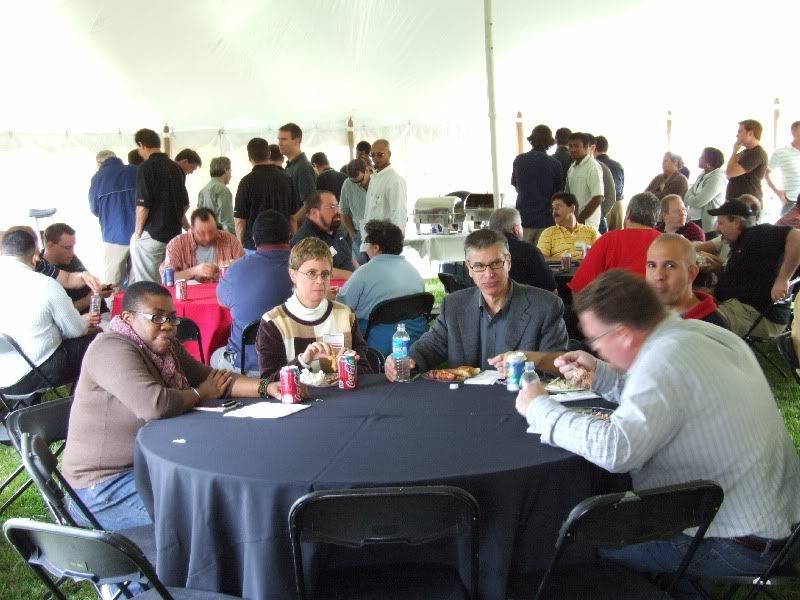 Figure 25. Llanor Alleyne of Residential Systems magazine, Rebecca Day of Electronic Home magazine, Matt Polk, Steve Khan and Matt Lyons.
some random unknowns.
Figure 26. F1nut, DarqueKnight, MillerLiteScott.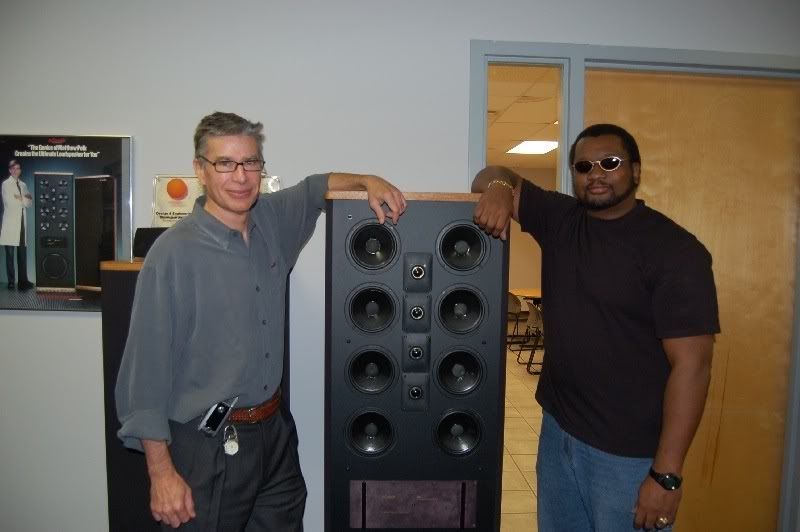 Figure 27. The fellow on the left looked familiar, but I wasn't sure if he was a Polk employee because he wasn't wearing an employee badge. He kept going on and on about how wonderful SDA's were (and are). I didn't have the heart to tell that I had switched to Klipsch.After A Day (10AM-4PM) Of Headquarters Tours And Product Demonstrations, We All Met In The Main Conference Room For Wrap-Up And Prize Drawings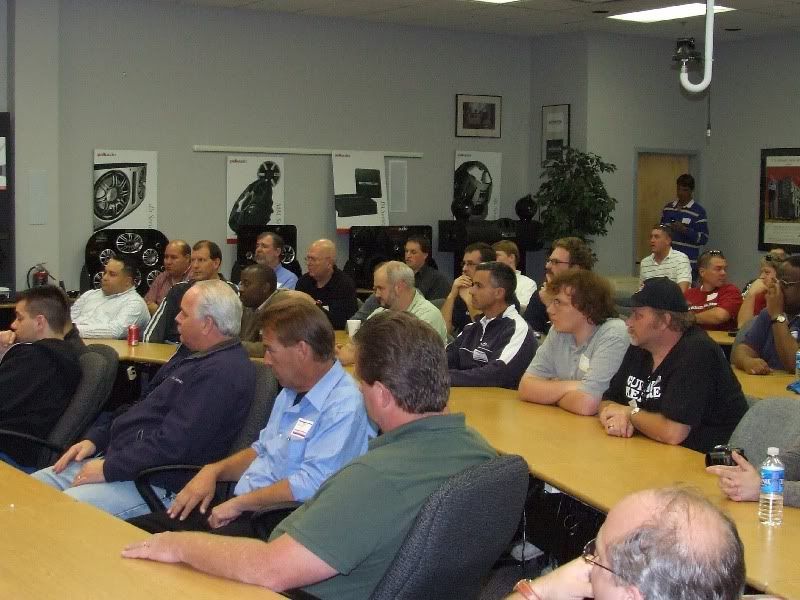 Figure 28. Assembly.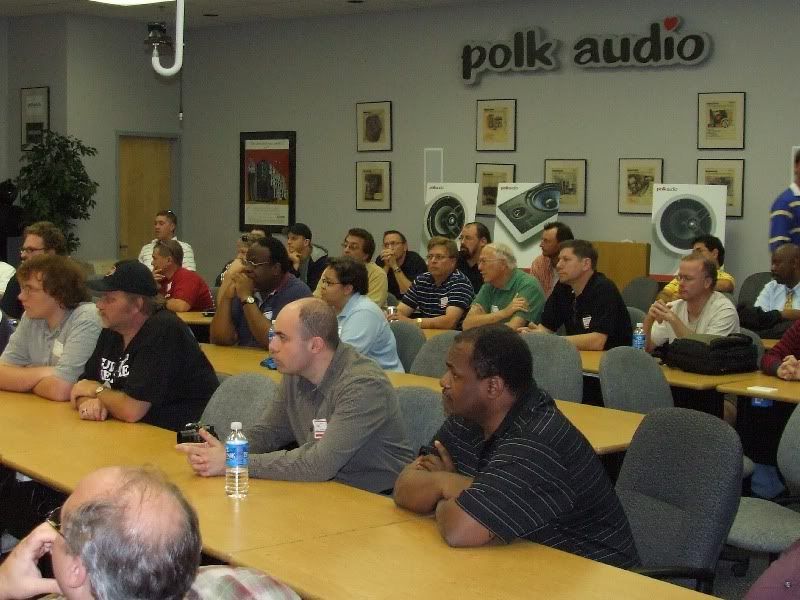 Figure 29. Assemby.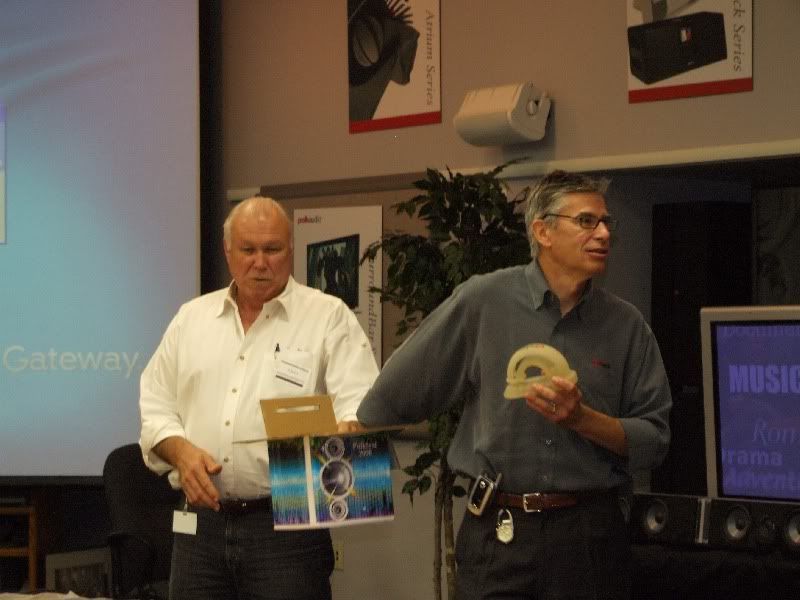 Figure 30. Matt drawing for a prize. The grand prize was a VM30 speaker system with a MicroPro 3000 subwoofer.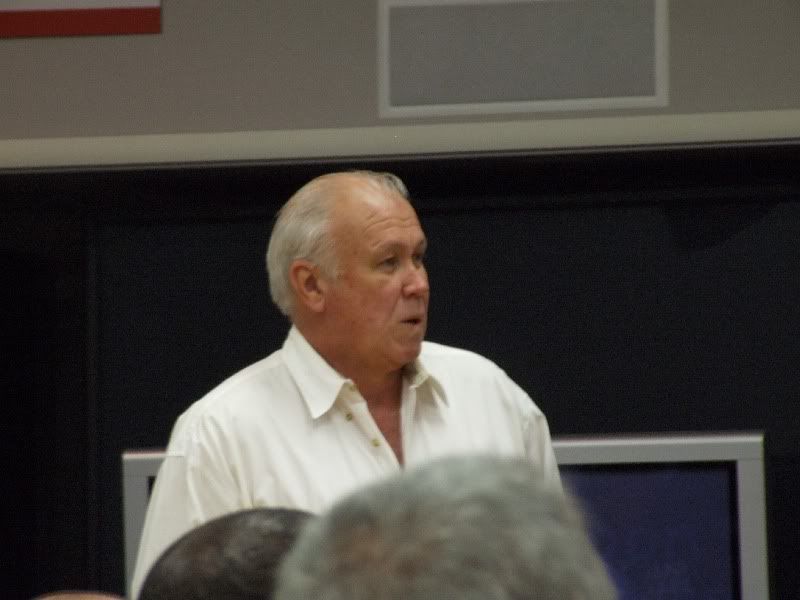 Figure 31. At the end of Day One festivities, Al Ballard, Polk's VP of Marketing, invited us to his home for Day
Two festivities. Name another company where you find such genuine hospitality and such extreme corporate
generosity.Day Two Activities
Figure 32. Al's awesome SRT setup.
Figure 33. Listening to the SRT's.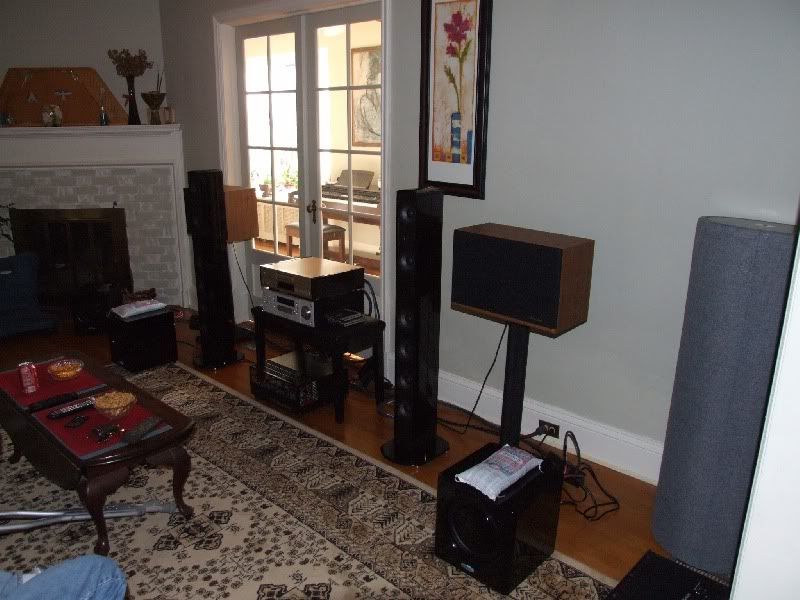 Figure 34. Al's VM 30/MicroPro 3000/CRS setup. SRT's and SDA's in the same house. Al is a good man.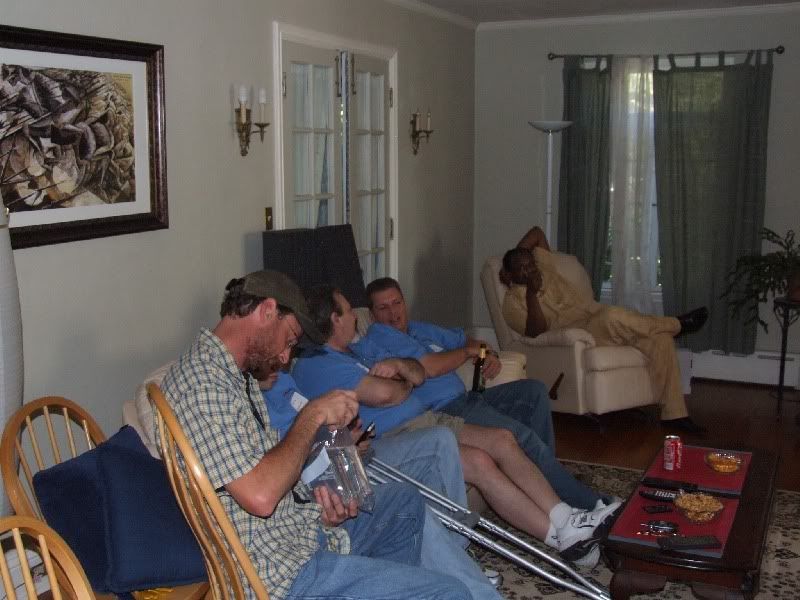 Figure 35. Listening to the VM 30/MicroPro 3000/CRS rig driven by a Moscode 600 tube amp.
Figure 36. Ricardo moved closer to the tube warmth. Feel good?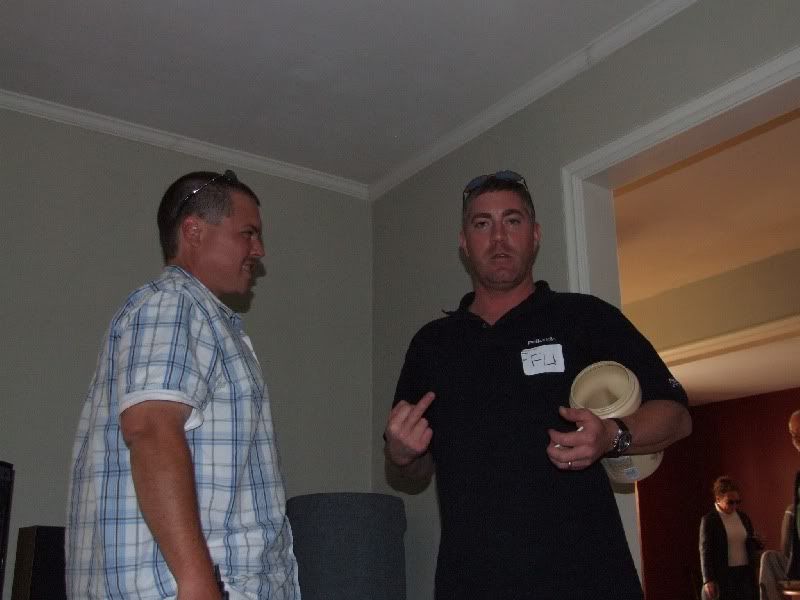 Figure 37. In lieu of his name, Dorokusai decided to put his university's initials on his name badge.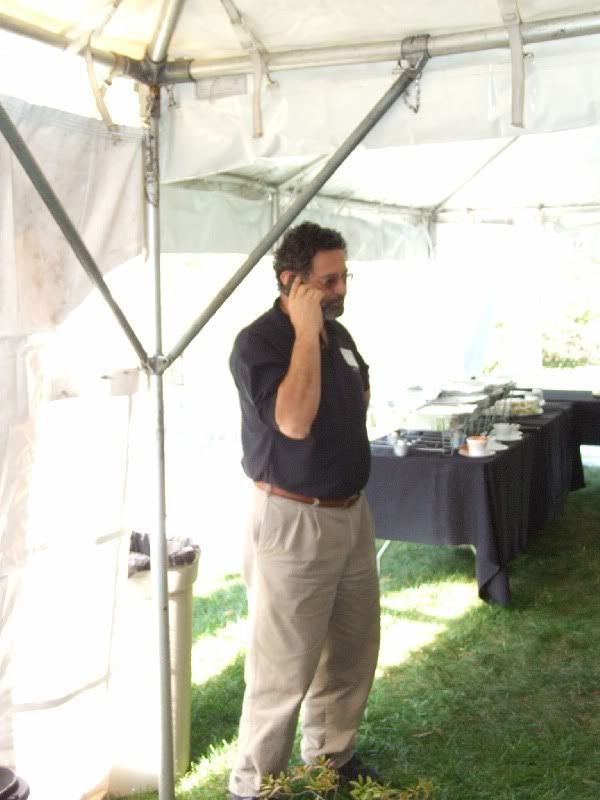 Figure 38. The ghost of Paul DiComo made an appearance at Polkfest 2008.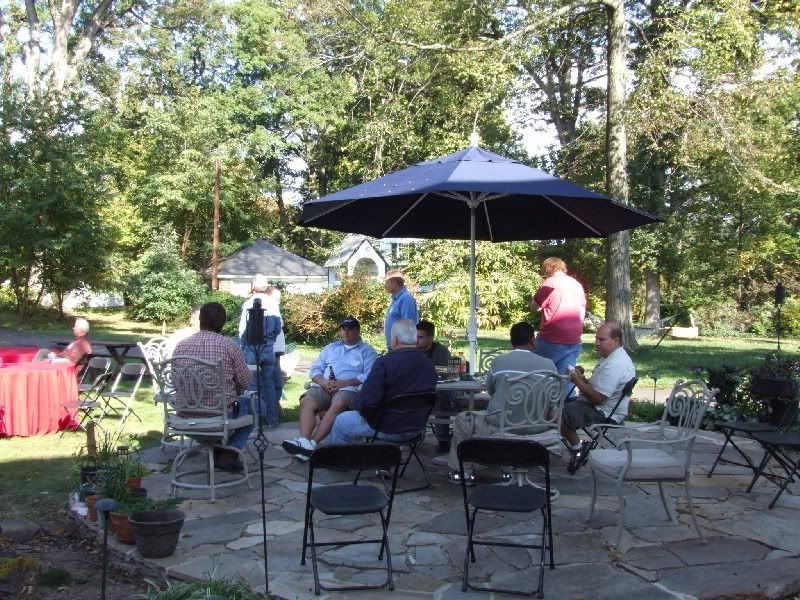 Figure 39. Relaxing in the backyard.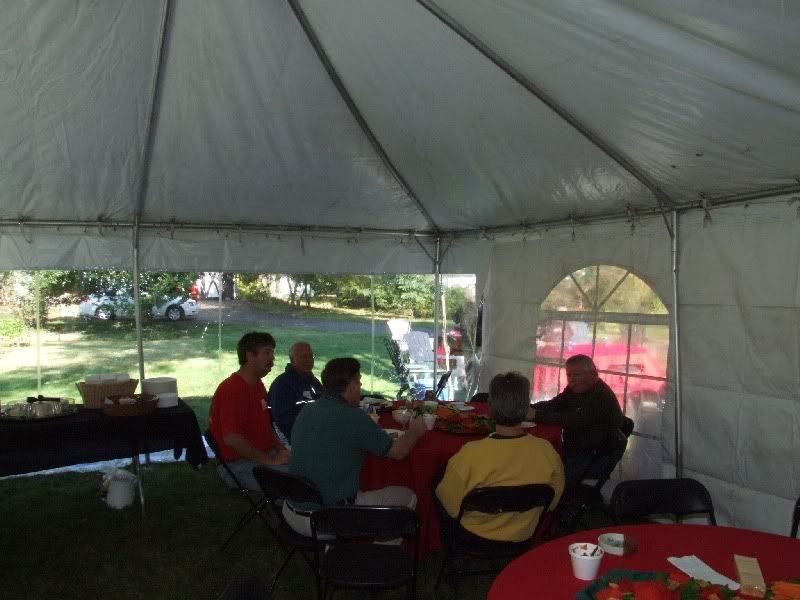 Figure 40. Yet more outrageous grub. Al fed us lunch and dinner. Now, how good was that?
Figure 41. In lieu of banning, a misbehaving forum member submitted to 40 lashes with a wet cable from Doro.
Proud and loyal citizen of the Digital Domain and Solid State Country!
Post edited by DarqueKnight on
Comments