Rega Planar 2
joecoulson
Posts: 2,571
So as some of you know I struggled with the old Pro-ject and lost. I am fickle in the fact I hate to have any part of my system down for the count so I went out last night and picked this guy up
When I got it home, the first thing I did was swap out the Rega Carbon cartridge for my Nagaoka MP-110. I love this cart and have read how well it pairs with the English TT.
The sound this table puts out makes me wonder why I kept struggling with the PJ for all those years. Imaging and blackness have vastly improved. Not to mention I don't have the famous Pro-ject rumble anymore. The motor is the new 24v one and it's so quiet. The deck is the gloss black and looks fantastic
What was strange to me was that there is no ground wire. It threw me at first and I thought it had some cheap phono pre built in. But apart it's part of the RCA connections. Not family with that but no issues. Dead silent.
The tonearm is really slick too. Much more simple that the latter and tech is as it should be for 15 years newer.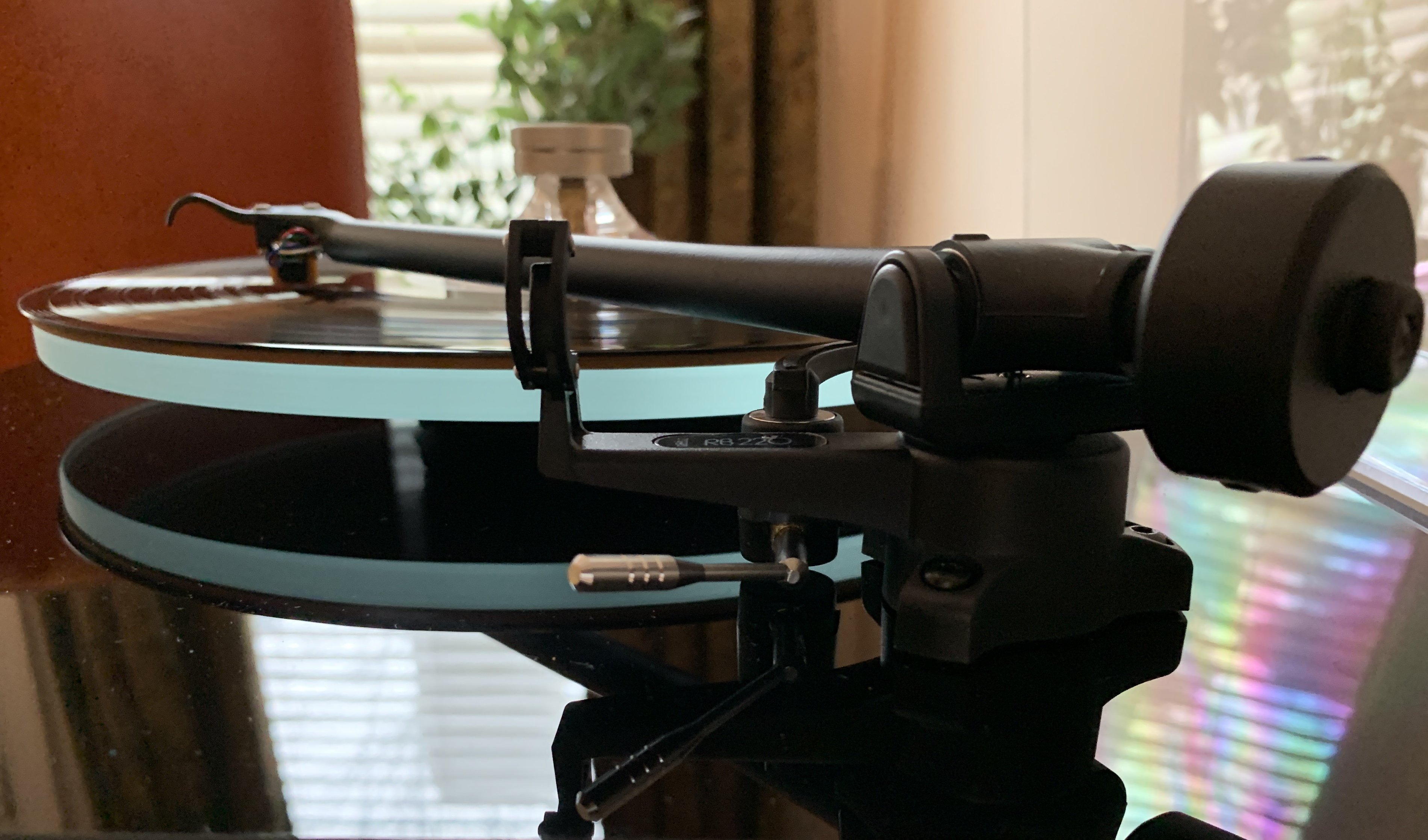 Very happy with this, it's not a high end deck by any means, but it's a damn sight better than the PJ. Plus the glass platter looks pretty awesome from the side.
Thanks for reading.
SPEAKERS - ELAC ADANTE AF-61, TOTEM RAINMAKER, SONUS FABER SOLO, DEFINITIVE TECH SM350, MIRAGE OASIS, SONOS PLAY 5 & 1'S, SVS SB16 ULTRA

POWER - PS AUDIO M700, LINN LK240, MARANTZ SR5013

PRE/DACS - PS AUDIO STELLAR GAIN, CAMBRIDGE AUDIO CXN V2

SOURCE - DENON 2910, SONY CDX355, JVC XM448, REGA P2 (MODDED) ANIA CART, REGA FONO MC, XBOX 1 S, TIVO BOLT

POWER/WIRES - AQ NIAGARA 5000, AQ HURRICANE HC (2M), AQ MONSOON HC (2M) , AQ COLORADO XLR (2M & 1M) AND RCAs(1M), AQ VICTORIA(1M), ACOUSTIC ZEN SATORI W JUMPERS(3M), ATLAS EOS PC, WW STRATUS X3/AURORA X1 PC, AQ CARBON HDMIs

MISC- OKKI NOKKI RCM, HARMONY ELITE, SONY 75XBR900E