SRS SDA excursion difference?!?
drnodegree
Posts: 6
I was listening to some music at relatively high levels (just below polyswitch kick out ;o) ) and noticed that the Right channel had a different/odd excursion that was much more "intense" than the left channel. This is only obvious at HIGH volumes.
The amp is new , the pre-amp is new and the speakers are not under powered etc.
Amp: Emotiva XPA2 gen3 (300w/channel 8 ohms)
Pre: Marantz AV 8802a
My first thought was that the speaker was "out of phase" but I don't have the guts to switch the speaker leads to find out...Not knowing what would happen with the interconnect if I did so?!?
--> What would happen if I switched speaker lead?!?
It almost looks as though the speakers are "sucking in" instead of throwing out when you would expect them to be throwing out (if that makes sense).
Short Video attempting to capture the difference.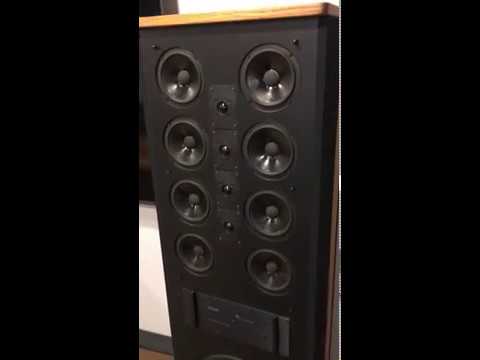 My perception is the left channel also sounds better!.
Any thoughts on what this may be?
Post edited by KennethSwauger on