RDO-194 Install/Swap Simple !
VSAT88
Posts: 768
This is a write up for the guy or gal that was like me when I got my first set of really nice speakers and really did not know what to do to upgrade them. New Capacitors ? New resistors ? Wiring ? Binding posts ? Where do I start. The good folks here a Club Polk walked me thru many a trial as I restored a few sets of SDA speakers and I wanted to share how simple a swap from an SL-2000 tweeter to a RDO-194 tweeter upgrade can be. I was told that this can be one of the best starting points and I agree. I had The RDO tweeters installed in these speakers before however I toasted all four in a millisecond with bad pre amp I installed before checking it on the workbench, totally my fault.. so I ordered four more. You would not believe how helpful and professional the folk at Polk Audio Tech. support can be unless you call them ! The number is: 1-800-377-7655. To order the RDO tweeter of your choice press the button for Technical support. I spoke with Gary he was great and I would like to thank him here and now...Thanks Gary, I love them.
The box they came in.
Plenty of shipping material inside.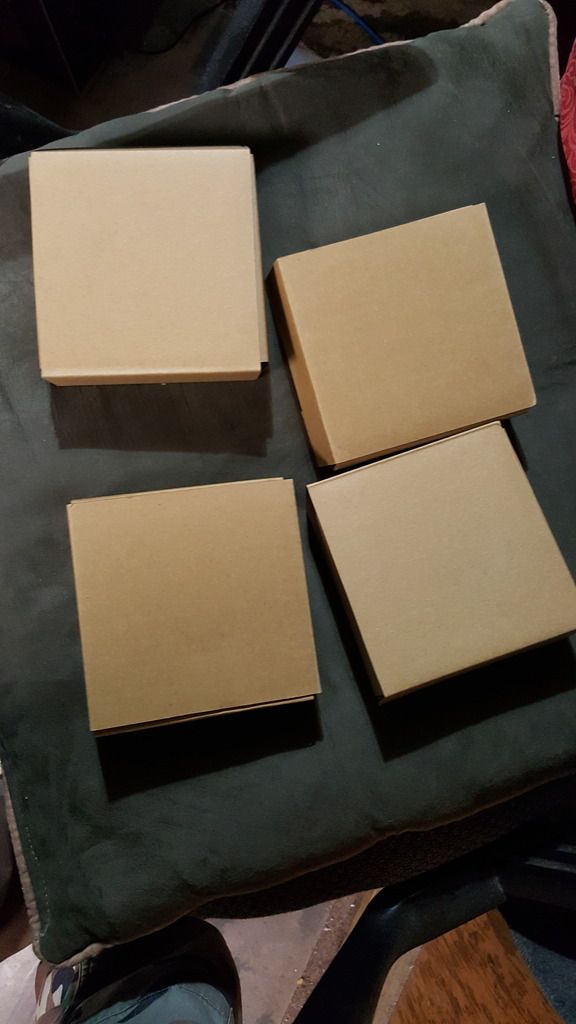 All four in separate boxes.
Once again, boxed up well.
Hey, there is the prize !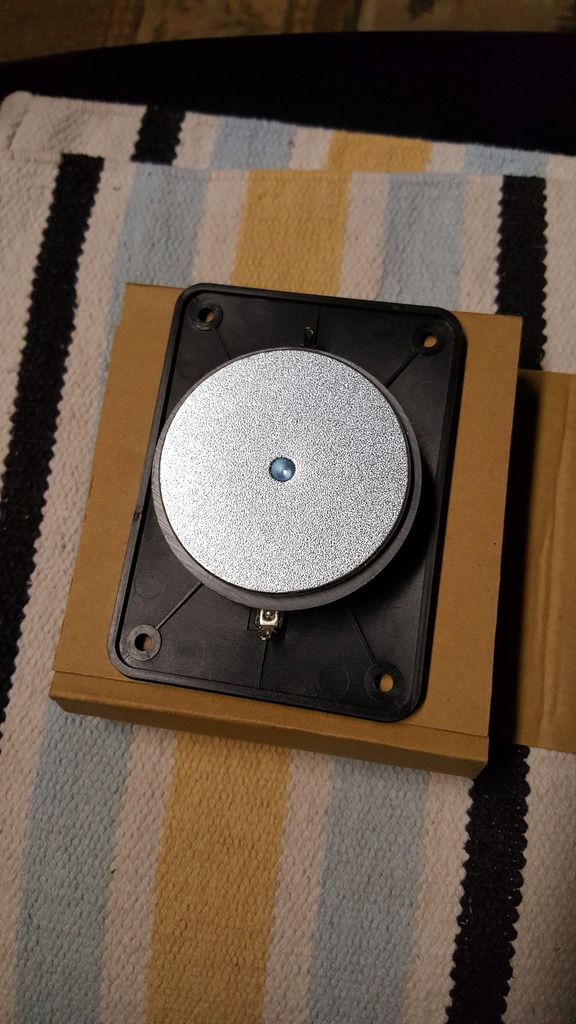 Back side. Notice something is not there ?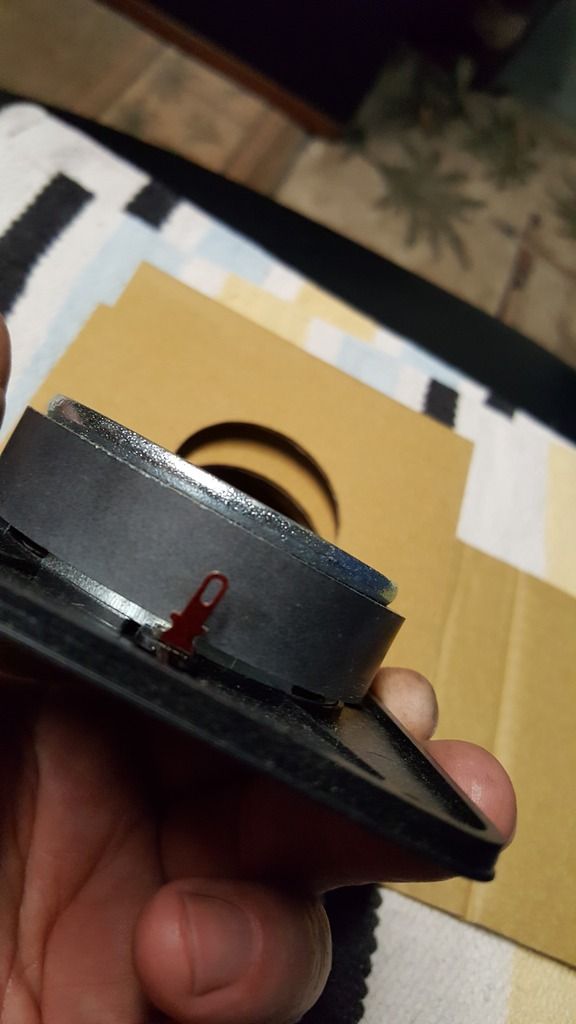 What terminal is the positive ? Look closely..Its marked red.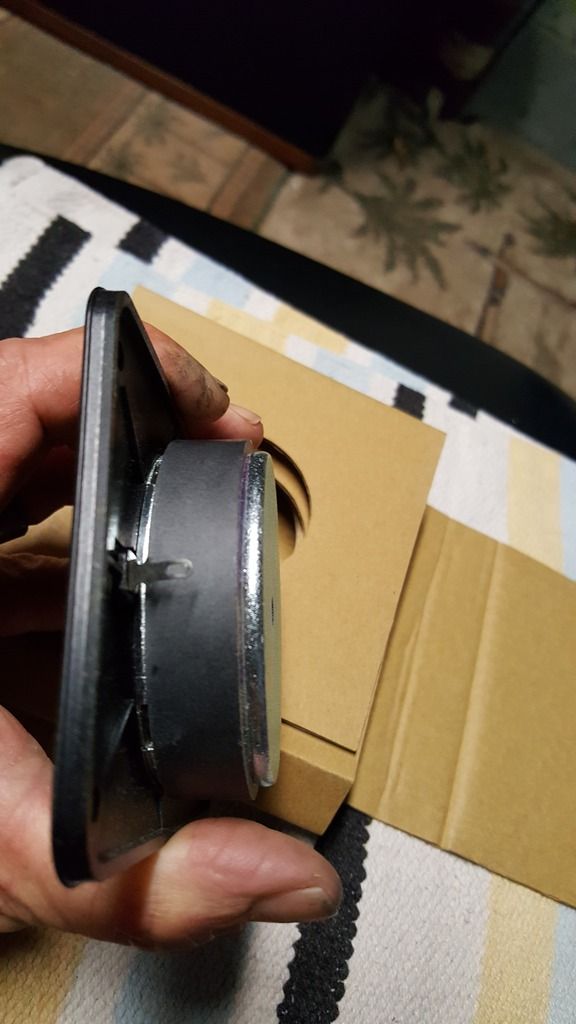 The other side..negative is silver, no paint or marking.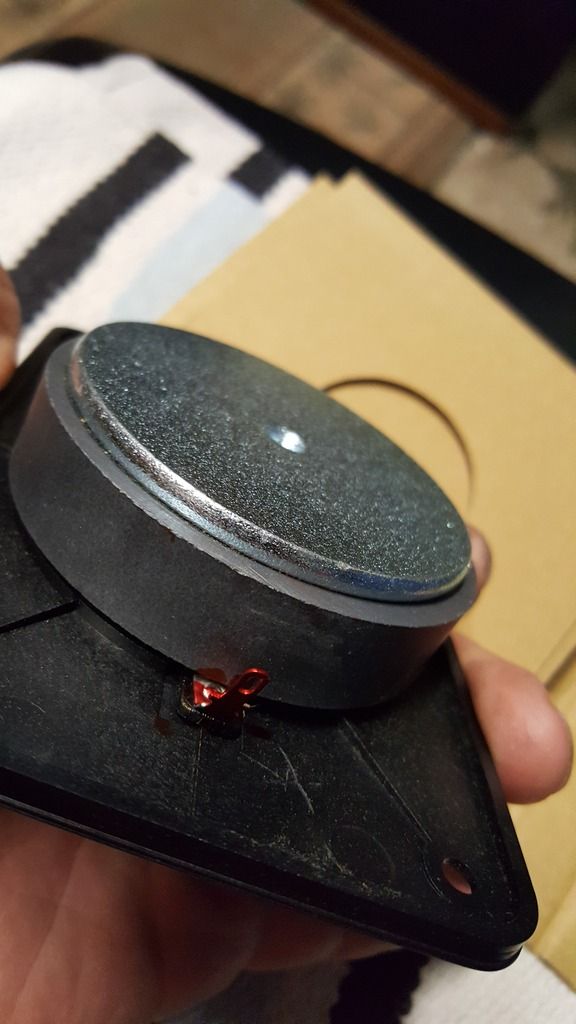 I take a red marker and mark the positive all over back and front .
See, I also etch a mark with a small screwdriver on each side. +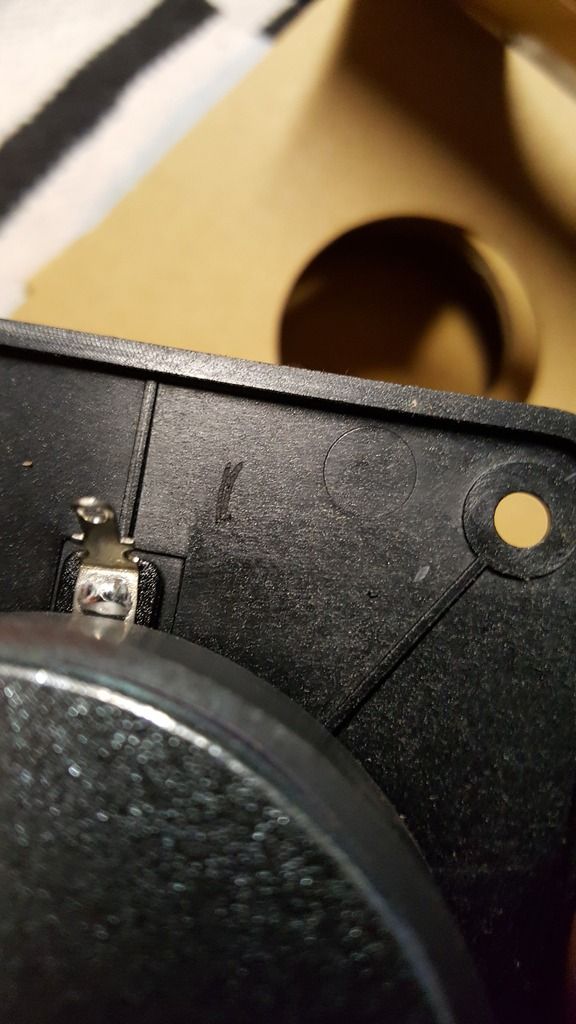 And negative.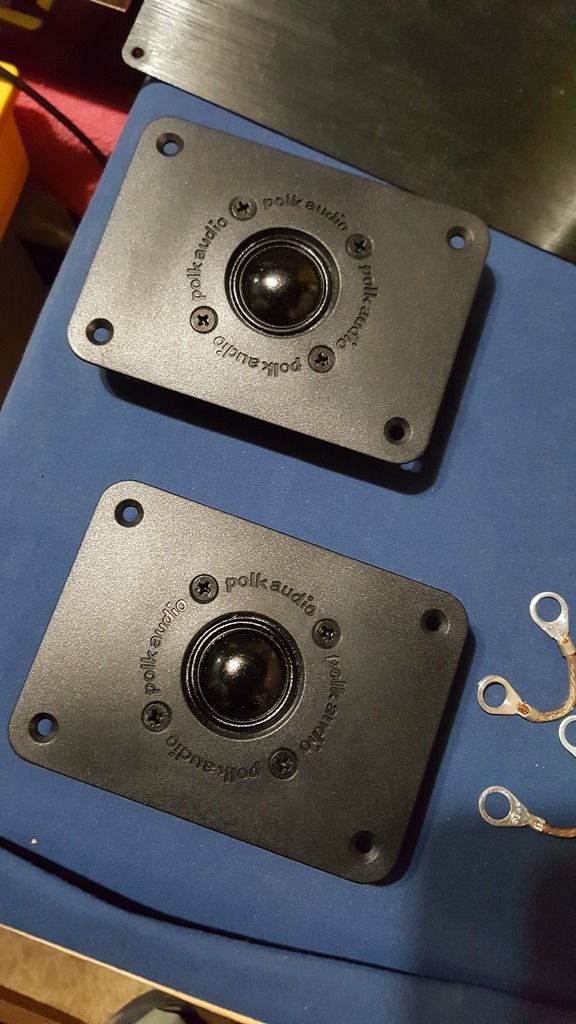 Here they are ready to install. I replaced the stock jumpers today as well. You can see those in the image.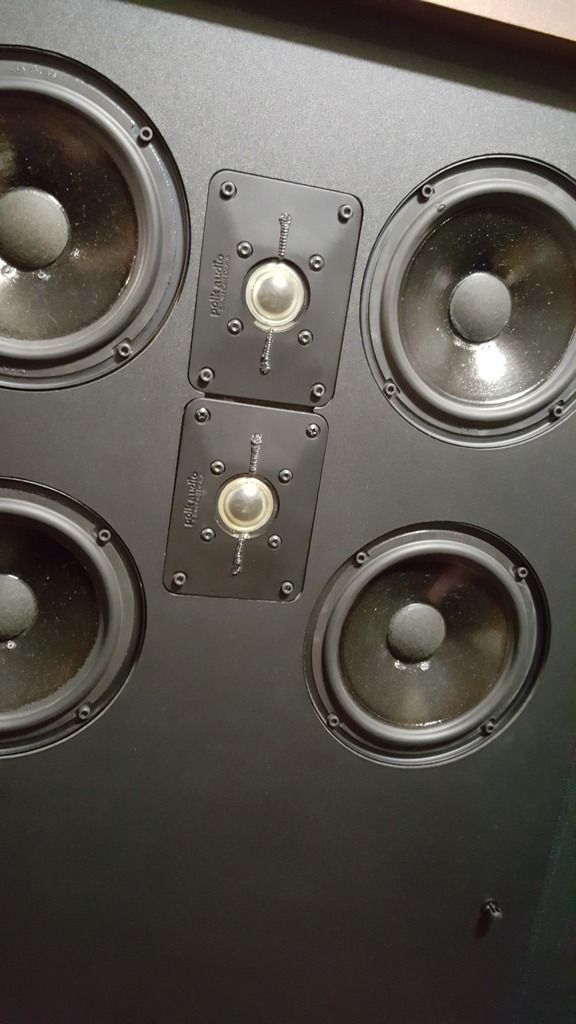 Image of the old SL-2000 tweeters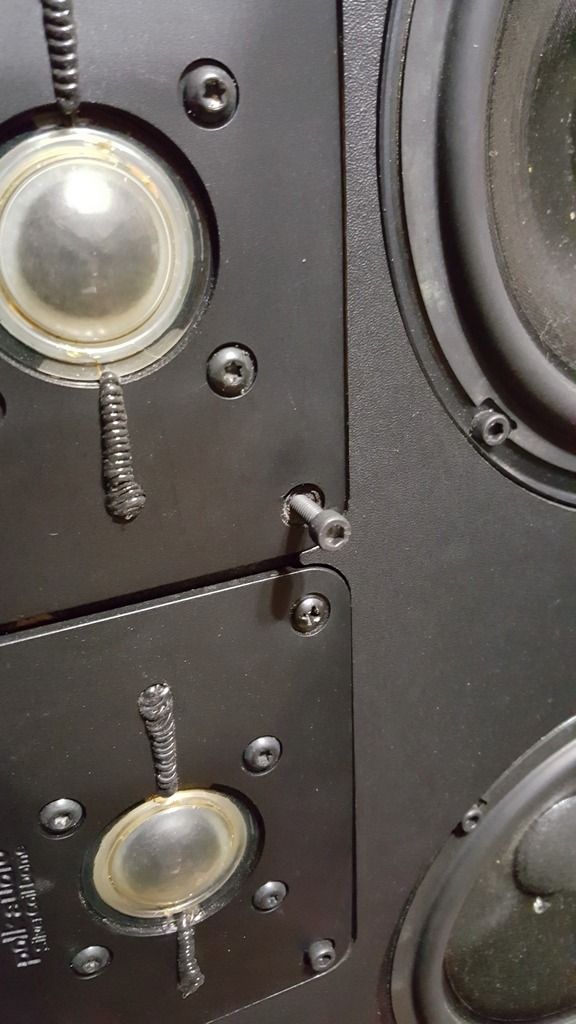 Screws out.
Recall when I said something was missing ? Its not missing, it is on your old tweeters !
That gasket on the old SL-2000, take it off and put it on your new tweeters ! Don't forget that one ! I re use the old gasket as long as it is still in good condition. F1Nut recommends re use, good enough for him, good enough for me.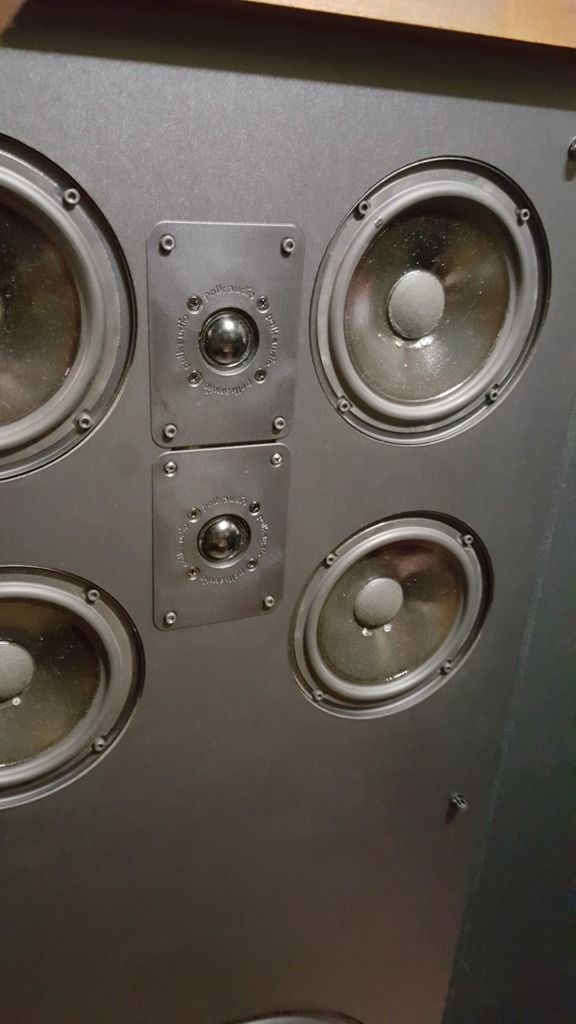 New tweets installed...
The old tweeters fit great in the new boxes for storage or mailing.
I use this hand made tool to make sure both tweeters work..Very Low Volume...You can make one too...Use a paper towel roll..L0L!
So now, go order yourself a set ! Tell them you are a Club Polk member (if you are) and get a di$count . Feel free to ask me any questions you may have. As I am still a NooB I cant answer em all, but if I don't know you can bet there is someone here who can !