Next DIY Build

EndersShadow
Posts: 16,936
So I'm moving up the chain or attempting to. I'm going from a single ported 4.5 cubic square foot box with a 15" Stereo Integrity D2 HT15 to dual 4 cubic foot sealed boxes with 18" Dayton Audio Ultimax drivers.
I choose the Ultimax because it just looks sexy, but also I cant purchase both subs at the same time. The Stereo Integrity DS4-18 is going going gone, and so I'd have to buy both at the same time, which I cant.
I purchased the
Dayton Ultimax 18 along with a Denovo Audio 4 cubic foot box
as a kit. By buying it as a kit I saved 45 off the cost of the box by itself, and another 30 off with a coupon code for 30 dollars off a purchase of 250 or more.
Brought the total cost of the kit down to 375. For connections instead of binding posts, I went with a
4 pole speakon connector
as they just look more solid than RCA.
The amp I'm using is a Crown XLS 2000 that will be bridged to start with while I only have a single sub.
For driver mounting I decided to go crazy and order the
Slab Nuts
being used by [MENTION=7436018]dgage[/MENTION] of Deep Sea Sound. I really like how they work compared to t-nuts. Oh and they are really really cheap too, so why the heck not!
I am thinking I want to go front firing, and if so I need to to try and source some sort of metal grill I can fit into dado slots of a grill and then cover with fabric. The metal is there in case a kid falls into the grill or whatnot. My previous sub was downfiring to keep kids away from the sub driver, and from putting toys in the port (which happened on my first sub).
I really like
this solution
, but again want to add some material behind it
like this
, but am trying to find a cheaper source than Home Depot:
But I'm still working on that.
I will likely just add a set of Dayton DSS3 spikes after the fact if I even need them. but it shouldnt really change much on the layout.
Here are some pics of how dual subs in those flatpacks would actually look. The box is 18" wide v the 20" of the actual sub enclosure, but otherwise the dimensions are the same at 20.5" deep and 23" tall.
Here is the front firing configuration, which is what I'm leaning toward.
Full on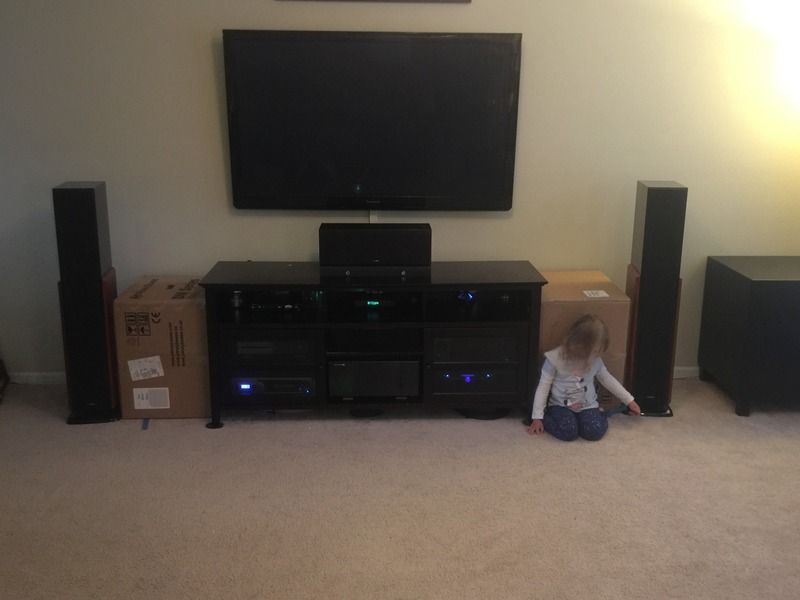 Corner placement (will actually free up a lot of space)
Entryway facing: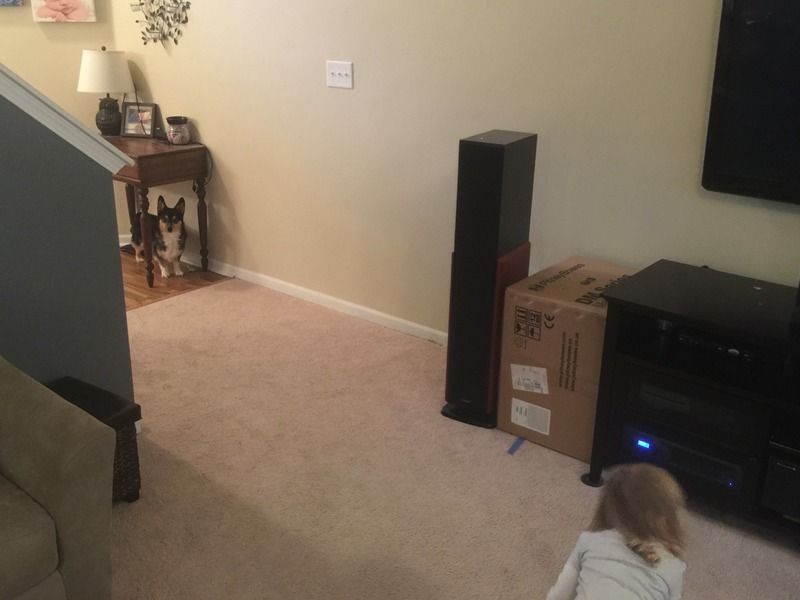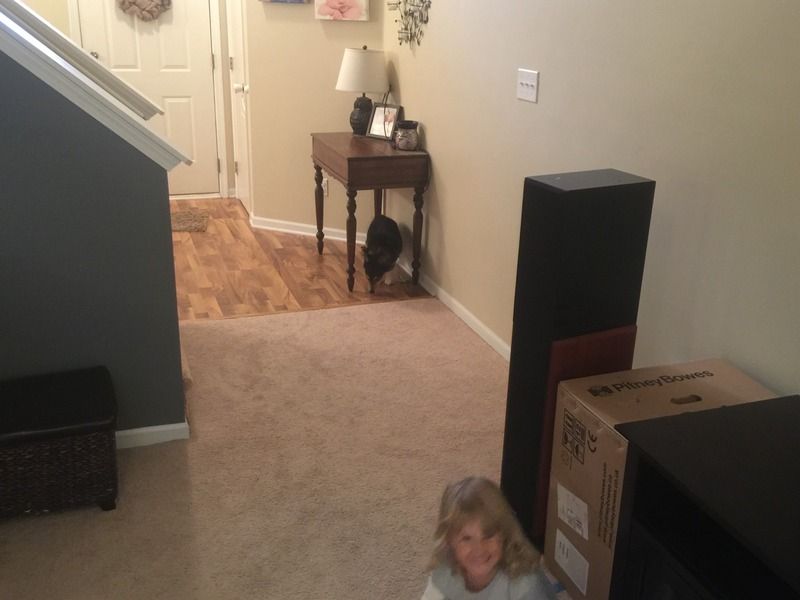 Because the box is so close to the same dimensions there isnt a "TON" of difference when downfiring, except instead of 20" deep its 23" deep. And this picture
does not
take into account the fact I'd need 4" legs, which would darn near bring the sub up to even with the existing entertainment center.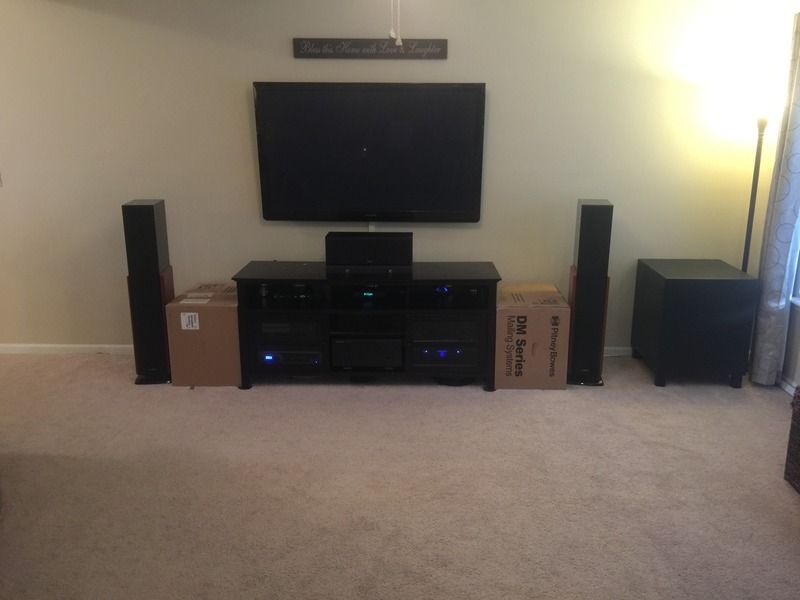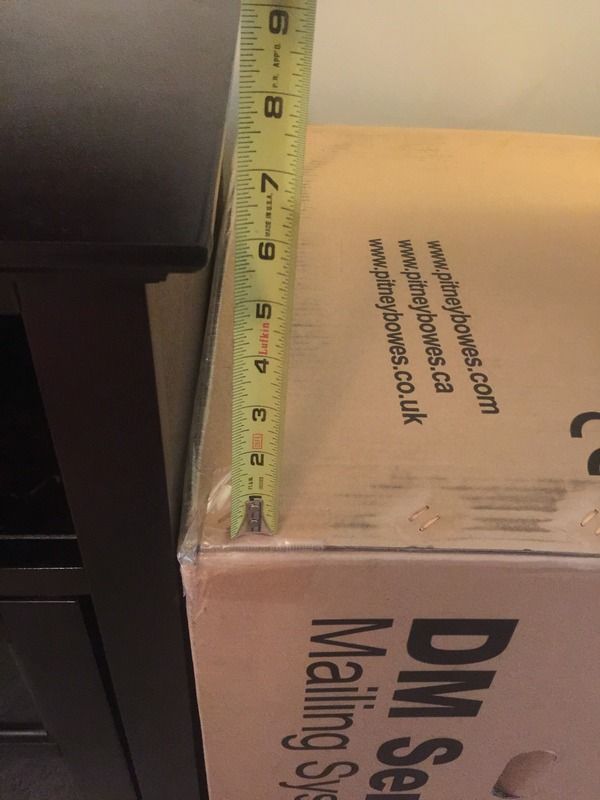 The first sub will be build this weekend on Saturday and then once my existing Dayton SA1000 and sub sell, the second box will be purchase and built along with another XLS2000 if possible.
"....not everything that can be counted counts, and not everything that counts can be counted." William Bruce Cameron, Informal Sociology: A Casual Introduction to Sociological Thinking (1963)