Pure Overkill Computer Audio Office System

Introduction
After becoming spoiled by the increased convenience, increased sound quality, and increased overall satisfaction that computer audio concepts brought to my home's two channel system, I decided I needed to implement a computer audio system in my office at work.
Starting Point:
Yamaha CDX-1110U CD player
NakamichiCA-5AII preamplifier
Adcom GFA-555 MkII power amplifier
Signal Cable Analog Version 2 RCA interconnects
Signal Cable MagicPower power cords
Monster Cable Z2 Reference speaker cable (25' pair, 12 AWG)
Polk Audio SDA CRS+ loudspeakers (hot-rodded) 4 ohms nominal impedance
Figure 1. Former office system. Top to bottom: Nakamichi CA-5AII preamp, Yamaha TX-1000U tuner, Yamaha CDX-1000U CD player. The tuner was removed about a year prior to this upgrade project since I seldom listened to the radio.Ending Point:
Cary Audio DAC-100 digital to analog converter
Bryston BDP-2 digital player with 500GB internal drive
Adcom GFP-750 preamplifier
Adcom GFA-565SE power amplifier (250 wpc 8 ohms/350 wpc 4 ohms)
Signal Cable Silver Resolution Reference XLR interconnects
Revelation Audio Labs Prophecy Cryo-Silver USB cable
Signal Cable Digital Reference power cords for DAC and digital player
Signal Cable MagicPower cords for power amp and preamp.
PS Audio Dectet Power Conditioner
PS Audio Statement SC power cord for Dectet
Douglas Connection CDF92 speaker cable (9 AWG)
HiFi Tuning Classic Gold fuses for all electronics.
Dell Venue Pro 11 7140 tablet computer for digital player control
My initial plan was to replace the 27 year old (1988 vintage) CD player with a DAC and run a USB cable from a computer running JRiver Media Center software. I don't particularly care for JRiver's sound quality in my home's two channel system. I thought it would suffice for an office rig. It didn't. I thought that a Bryston BDP-1 digital player (discontinued and available used at very nice prices) would work, but I wasn't satisfied with that either. I settled on a Bryston BDP-2, with internal 500 GB solid state hard drive, and a Cary DAC-1000 DAC. Both components were purchased as dealer demos with full warranty at significant discounts.
The significantly improvement in sound quality brought by the BDP-2/DAC-100 combo proved to be detrimental...to my wallet. A snowball effect ensued which resulted in everything, amps and cables, being replaced.
Preamplifier Replacement
Figure 2. Bryston BDP-2 digital player, Adcom GFP-750 preamp, Cary Audio DAC-100 digital to analog converter. This is the third GFP-750 I have owned.

The Nakamichi CA-5A II preamp (1988 vintage) was replaced with an Adcom GFP-750, which offers excellent sound quality and the option to use balanced cables, which are my preference. I found a near-mint condition, made in U.S.A. (blue circuit board and Alps potentiometers) on eBay. This unit also had the power regulator upgrade that is recommended in the GFP-750's service manual. The GFP-750 is based on the Pass Labs Aleph P preamp. Adcom licensed use of the design from Pass.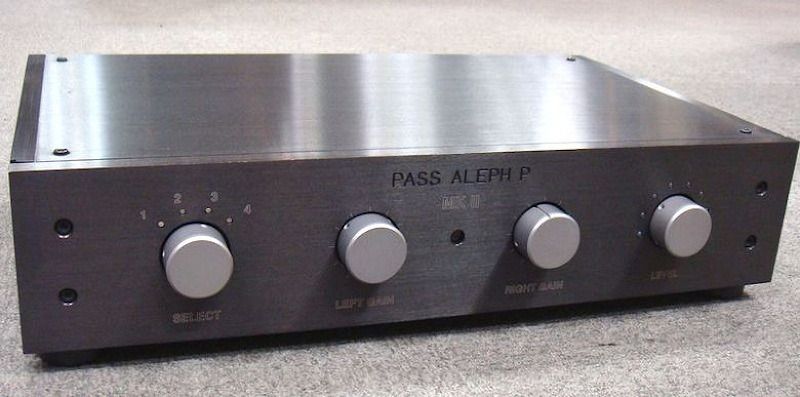 Figure 3. The GFP-750's ancestor, the Pass Labs Aleph P.Power Amplifier Replacement
The GFA-555 Mk II power amp had served well. I bought it used off Audiogon in 2005. The Mark II 555 was manufactured from 1991 to 1994, therefore my unit was between 21 to 24 years old. I was probably past due for having the filter capacitors replaced. There are reports of dying Adcom filter caps taking out speakers. Adcom was offering generous trade in credit for older Adcom units. The 555 was traded in for an Adcom GFA-565SE.
I had an Adcom GFP-750/GFA-5802 combo in my two channel rig for a long time. I thought about buying a used GFA-5802, but the 565SE is supposed to be a better amp with regard to sound quality and parts quality. The 565SE's specs show significantly lower noise figures than the 5802: 2 to 15 times less total harmonic distortion depending on speaker load and frequency, 8 to 37 times less intermodulation distortion depending on measurement method. I didn't have a GFA-5802 to compare to the 565SE, but, right out of the box, the 565SE bludgeoned the 555 Mk II in every area of stereophonic performance. The 565SE is also a very cool running amp, unlike the 5802.
Figure 4. Adcom GFA-565SE power amp. The 565SE's noise performance, and sound, is significantly better than my former GFA-555 MkII, which was traded in.
Figure 5. The GFA-565SE's rail fuses, and power line fuse were replaced with HiFi Tuning Classic Gold fuses.
When I contacted Adcom to order a service manual for the 565SE, I was told they don't sell service manuals for current products as a deterrent from copying the design. When I asked which direction current flowed through the DC rail fuses. I was told that fuses are not directional and that I should only replace the fuses with the same type and value. I used a multimeter and figured out the direction myself. Current flows through the rail fuses toward the rear of the amp. Current flows through the power line fuse toward the rear of the amp.
Figure 6. The GFA-565SE was first placed on the floor with a thick plastic sheet over the face plate.
Figure 7. To reduce the risk of cosmetic injury, the 565SE was raised to higher ground.
I thought that a determined shoe or vacuum cleaner might eventually make contact, and that the plastic sheeting might not be sufficient to protect against such determination. The 565SE was placed on a thick plastic "milk crate" and the platform under the amp was braced against moving.
Figure 8. A 3/4" MDF panel was placed in front of the amp for further protection.
Figure 9. Bracing blocks for the 565SE's platform.
Figure 10. The machine shop downstairs was a convenient place for cutting the required MDF panel and braces.
Figure 11. Woodworking fun.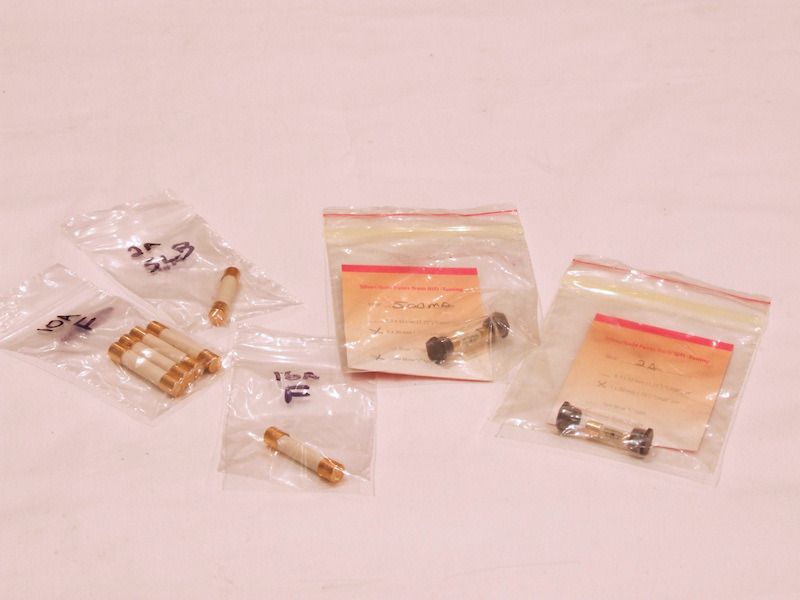 Figure 12. All fuses in each component were replaced with HiFi Tuning Classic Gold audio grade fuses, available on closeout for 50% off retail.
"So hot it
burns
Mice
!"~DK
---
"Polk SDA-SRSs are hopelessly out of date both sonically and technologically... I see no value whatsoever in older SDA speakers."~Audio Asylum Member
---
"Knowledge, without understanding, is a path to failure."~DK
---
"Those who irrationally rail against something or someone that is no threat to them, actually desire (or desire to be like) the thing or person they are railing against."~DK
Comments