Douglas Connection Furez DCF92 Speaker Cables - Review

Introduction
I started out with just wanting to be freed from the tyranny of little silver discs in my office rig. The 1988 vintage Yamaha CDX-1110U CD player was replaced with a Bryston BDP-2 digital player and a Cary Audio DAC-100 digital to analog converter. My initial intent was to stop there, but the digital source upgrade provided
Such Good Sound
that I wanted more. I ended up replacing everything...except the loudspeakers. The last things replaced were the speaker cables.
Figure 1. Douglas Connection DCF92 speaker cables, in the attractive "rattlesnake" jacket type that we audiophiles love.
Figure 2. Optional Furutech FT-211 spades.Starting Point:
Yamaha CDX-1110U CD player
NakamichiCA-5AII preamplifier
Adcom GFA-555 MkII power amplifier
Signal Cable Analog Version 2 RCA interconnects
Signal Cable MagicPower power cords
Monster Cable Z2 Reference speaker cable (25' pair, 12 AWG)
Polk Audio SDA CRS+ loudspeakers (hot-rodded) 4 ohms nominal impedance
Ending Point:
Cary Audio DAC-100 digital to analog converter
Bryston BDP-2 digital player with 500GB internal drive
Adcom GFP-750 preamplifier
Adcom GFA-565SE power amplifier (250 wpc 8 ohms/350 wpc 4 ohms)
Signal Cable Silver Resolution Reference XLR interconnects
Revelation Audio Labs Prophecy Cryo-Silver USB cable
Signal Cable Digital Reference power cords for DAC and digital player
Signal Cable MagicPower cords for power amp and preamp.
PS Audio Dectet Power Conditioner
PS Audio Statement SC power cord for Dectet
Douglas Connection CDF92 speaker cable (9 AWG)
HiFi Tuning Classic Gold fuses for all electronics.
Dell Venue Pro 11 7140 tablet computer for digital player control
Listening Tests
The listening room was 11' x 12' with the loudspeakers in metal bookcases along the 11' wall. The loudspeakers were spaced 6'-10" apart center to center. The listening position was 7' back from the center of the speaker plane.
Listening tests were done in stereo and mono with well recorded and familiar program material. The placement and sonic qualities of sound images within the sound stage were recorded for both sets of cables and compared.
The first trial was a documentation of the sound stage with the Monster Z2R cables.
The second trial was a documentation of the sound stage with Monster Z2R on the left speaker and DCF92 on the right speaker. In mono mode, there was a shift of image weight to the right, along with apparently louder sound and more clarity and detail from the right. In stereo mode, there was more depth at the right. The sound stage curved along the right wall and extended 1' further forward.
The third trial was with DCF92 cables on both speakers. There was more clarity and detail overall and an enhanced sense of space between images in the front to rear direction. The increase in bass detail, articulation, rumble, and growl, was significant.
One of my primary performance goals for this system upgrade was increasing the amount of low volume detail, since this system is in an office setting and I usually can't play at normal (~85 dB-C) listening levels. The DCF92 cables, along with the other cable and equipment upgrades greatly facilitated that goal.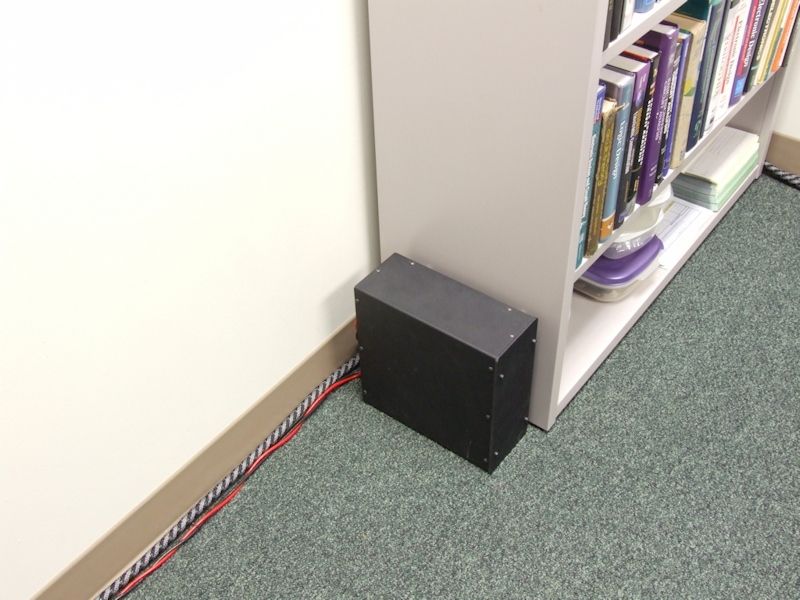 Figure 3. The left speaker's DCF92 cable snakes its way past the SDA CRS+'s 1000VA Dreadnought isolation transformer.
Figure 4. The cable coil makes a nice conversation piece. Measurements
Measurements of room response, harmonic distortion, and bass decay were taken with the Monster Z2 Reference and Douglas Connection DCF92 cables using Dayton Audio's OmniMic system. The OmniMic's calibrated microphone was placed at the listening position at ear height.
It is easier to see differences in the plots if you save them and flip through them.
The frequency response of the SDA CRS+ loudspeakers is:
25 Hz - 26,000 Hz overall,
42 Hz - 20,000 Hz at 3 dB points.
Figure 5. Room response with Monster Cable Z2 Reference speaker cable.
Figure 6. Room response with Douglas Connection DCF92 speaker cable.
There was a generally smoother frequency response with the DCF92 above 3,000 Hz.
The color coded lines in the harmonic distortion plots represent the following:
Black - frequency response.
Dark blue - sum of 2nd-5th harmonics.
Red - 2nd harmonic.
Purple - 3rd harmonic.
Green - 4th harmonic.
Light blue - 5th harmonic.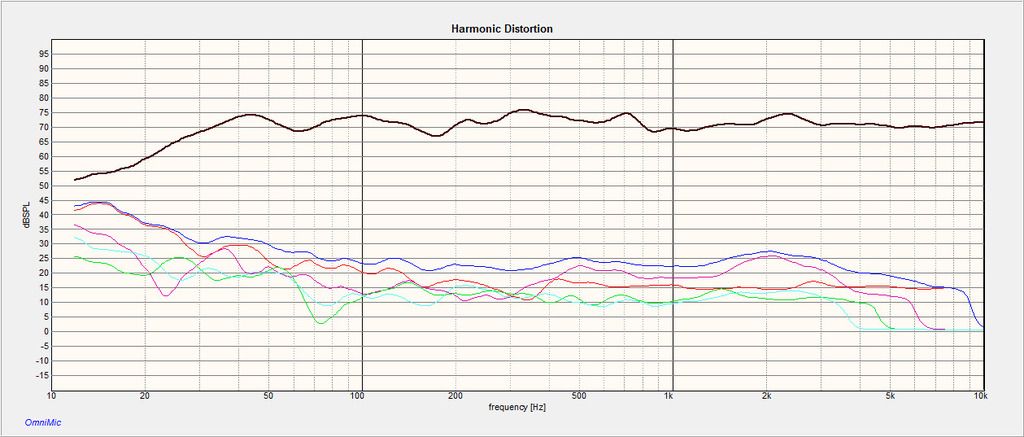 Figure 7. Harmonic distortion measurement with Monster Cable Z2 Reference speaker cable.
Figure 8. Harmonic distortion measurement with Douglass Connection DCF92 speaker cable.
The DCF92 cables presented an overall lower level of harmonic distortion, particularly 2nd and 3rd order distortion below 200 Hz.
Bass decay plots show how long it takes the sound to decay at each frequency. The ideal situation is flat response which means that some bass notes do not last much longer than others. Significant differences in decay times and very long decay times can cause a decrease in bass definition. Lower and flatter is better.
Figure 9. Bass decay plot with Monster Cable Z2 Reference speaker cable.
Figure 10. Bass decay plot with Douglass Connection DCF92 speaker cable.
Bass response is much tighter and controlled from 40 Hz to 500 Hz with the DCF92. The room excitation below 40 Hz is greater with the DCF92 due to its greater bass energy output.
"So hot it
burns
Mice
!"~DK
---
"Polk SDA-SRSs are hopelessly out of date both sonically and technologically... I see no value whatsoever in older SDA speakers."~Audio Asylum Member
---
"Knowledge, without understanding, is a path to failure."~DK
---
"Those who irrationally rail against something or someone that is no threat to them, actually desire (or desire to be like) the thing or person they are railing against."~DK
Comments