Boston Acoustics VR-920 Monster Center Channel
Boston Acoustics VR-920 Monster Center Channel for sale -
$125 plus shipping and fees

Awesome, monster center channel for sale. I bought it thinking I could make it fit under my TV, well it doesn't lol. I have used it several times for movies by placing it on a heavy duty laptop stand, but there is not use keeping it just for that.
This thing is HUGE! 27W x 9.5D x 7H.
In good shape overall, but the plastic end caps are starting to separate in the back (see pics). 4 of the 8 grill pegs are broken but still stays in place just fine.
This thing sounds AWESOME. Very clear dialogue and it can handle huge dynamic shifts. If you have the space, this could be the one!!!
I'll ship fedex ground; I;m guessing $30-40 due to the size. Payment via Paypal (please cover the fees).
Pics incoming...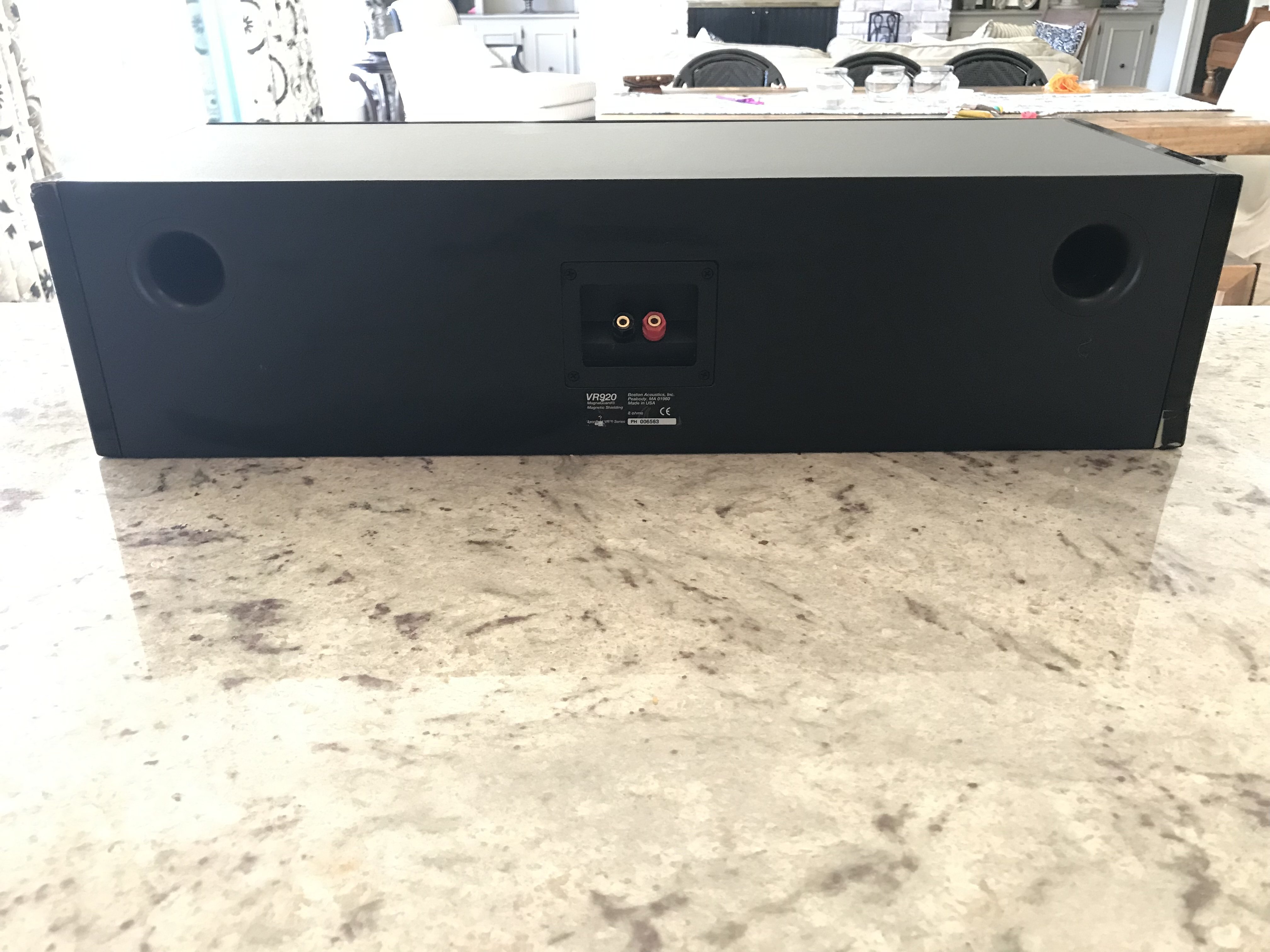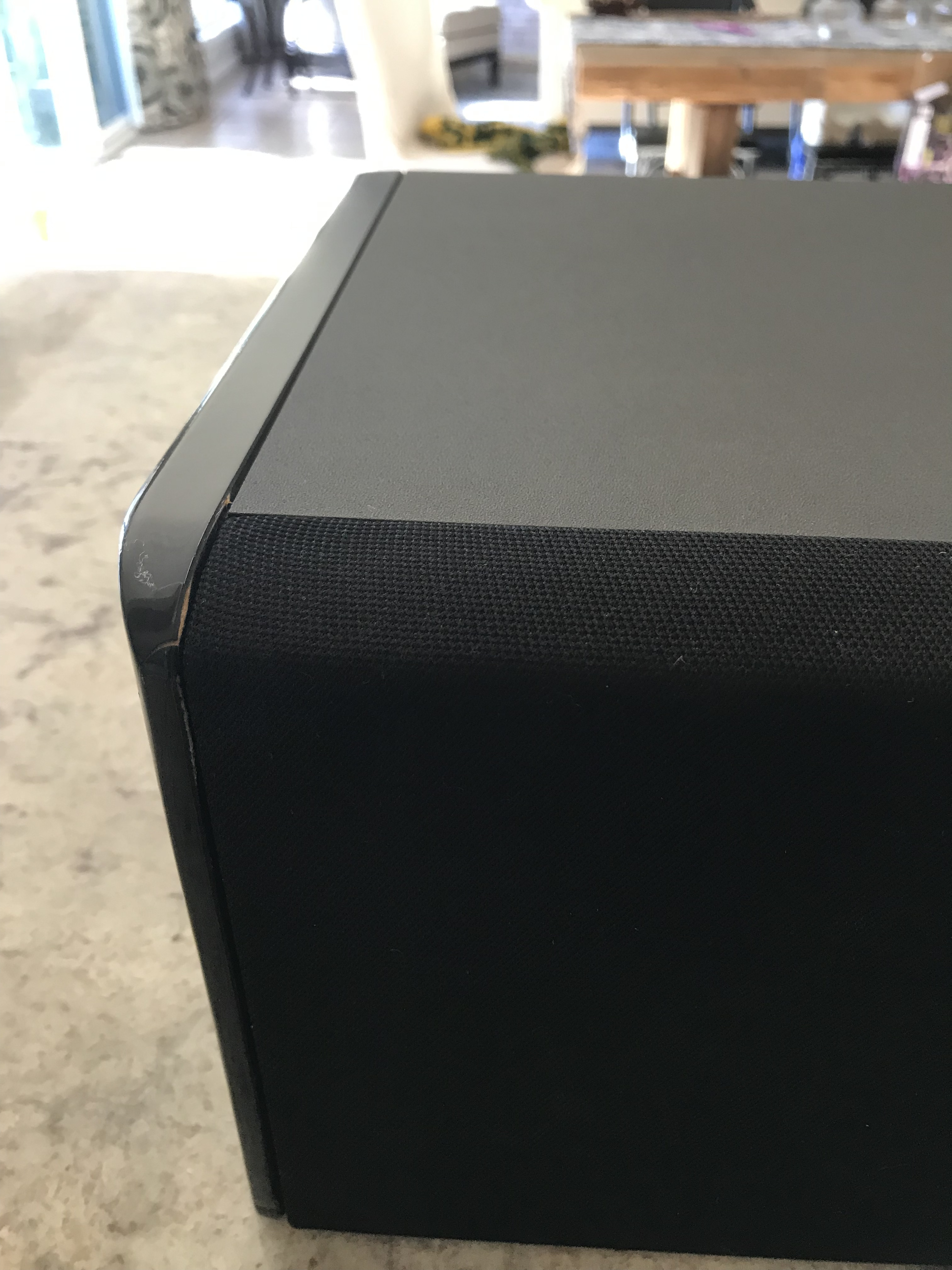 Living Room 2.1: Usher BE-718 "tiny dancers"; Dual DIY Dayton audio RSS210HF-4 Subs with Dayton SPA-250 amps; Musical Fidelity A308; NAD M51 DAC; Sony UBP-x1000es; Squeezebox Touch with Bolder Power Supply
Game Room HT: Denon AVR-X4200w; Sony UBP-x700; Definitive Technology Power Monitor 700 x3; Definitive Technology StudioMonitor 350; Definitive Technology ProMonitor 800; Sub - HSU VTF-2 MK5
Master Bedroom
Cambridge Azur 551r; Polk RT25i; ACI Titan Subwoofer
Comments