FS: Peachtree Audio novaPre Tube Hybrid preamp w/DAC
jdjohn
Posts: 720
A digital user's dream...plus an analog input, and a tube. This unit has 4 digital inputs: USB, (2) SPDIF Coax, and Optical. It has an analog (Aux) RCA red/white input as well for your turntable preamp
There are two pre-outs: one at 50ohms (discrete class A), and one at 15 ohms; it can be used with two separate power amps.
The hybrid tube feature is kinda cool. You can toggle back-and-forth between pure solid state, and a single tube in the output section. There's a little window on the faceplate where you can see the glow of the tube. The difference with and without the tube is subtle, but there is a difference. The option is yours.
The DAC is a 24bit Sabre DAC, with 24/192 USB capability. I have used a Logitech SqueezeBox Touch with this pre-amp via digi-coax, and it sounds great. I think using the Peachtree's internal DAC is the way to go when given the option. Send your digital device's output signal to this preamp, and let it do the work.
Cosmetically, this unit is very clean.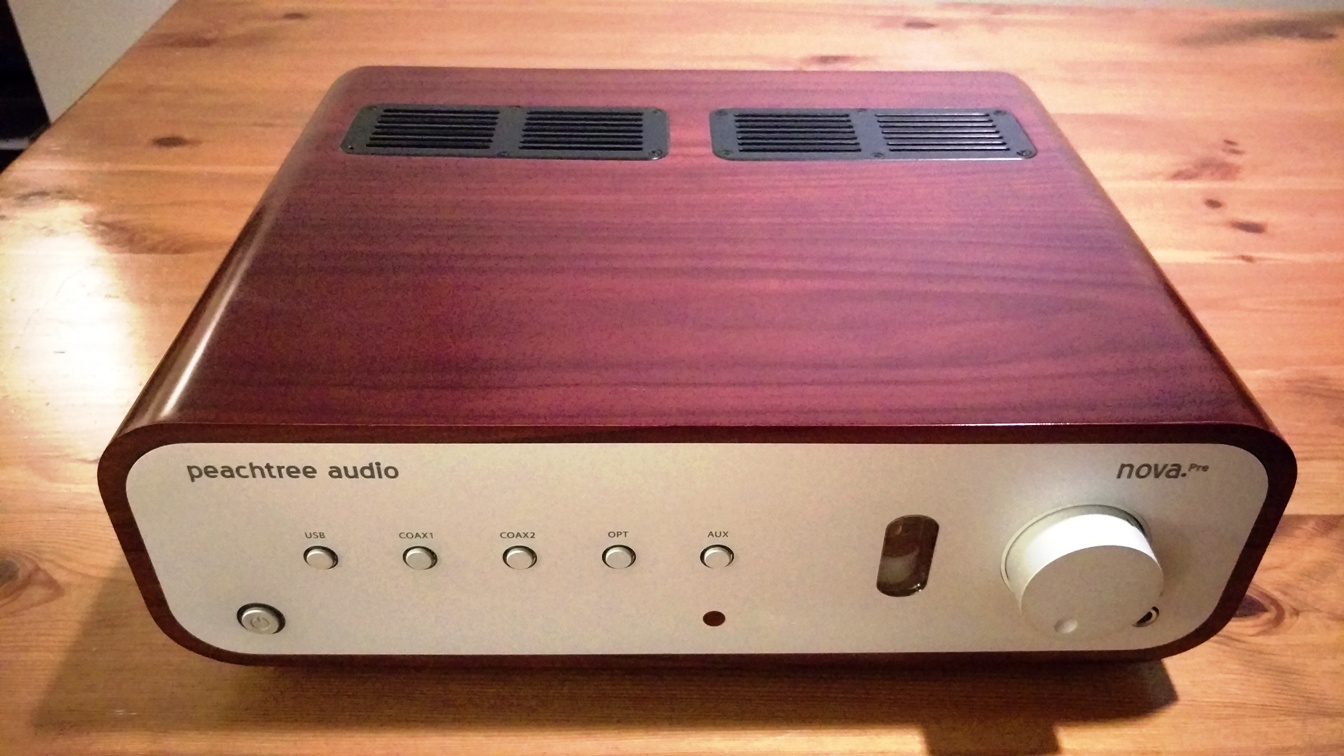 ONLY blemish is this scratch:
This comes with a remote (including batteries!) and the white glove treatment
Seriously, factory packaging includes those white gloves, plus special packaging in a bag.
Original packaging all around, with double-boxing, and I will place it all inside yet another box for effectively triple-boxed transit.
Price is $375 plus shipping, payable via either PayPal or Venmo.
"Sometimes I do what I want to do. The rest of the time, I do what I have to." - Cicero, in Gladiator