The Fisher President MkIX Memory Chest...

nooshinjohn
Posts: 19,306
Wish this thread was about the restoration of a complete console, but at least the cabinet is on its way to a new life. I am using as many of the old parts as possible, but sadly much of the internals needed to be pulled to make way for my record collection. The cleaning and removal of the internals are done, and it has been moved inside and out of the weather, as we expect rain over the next few days.
It is cleaning up even better than I had hoped...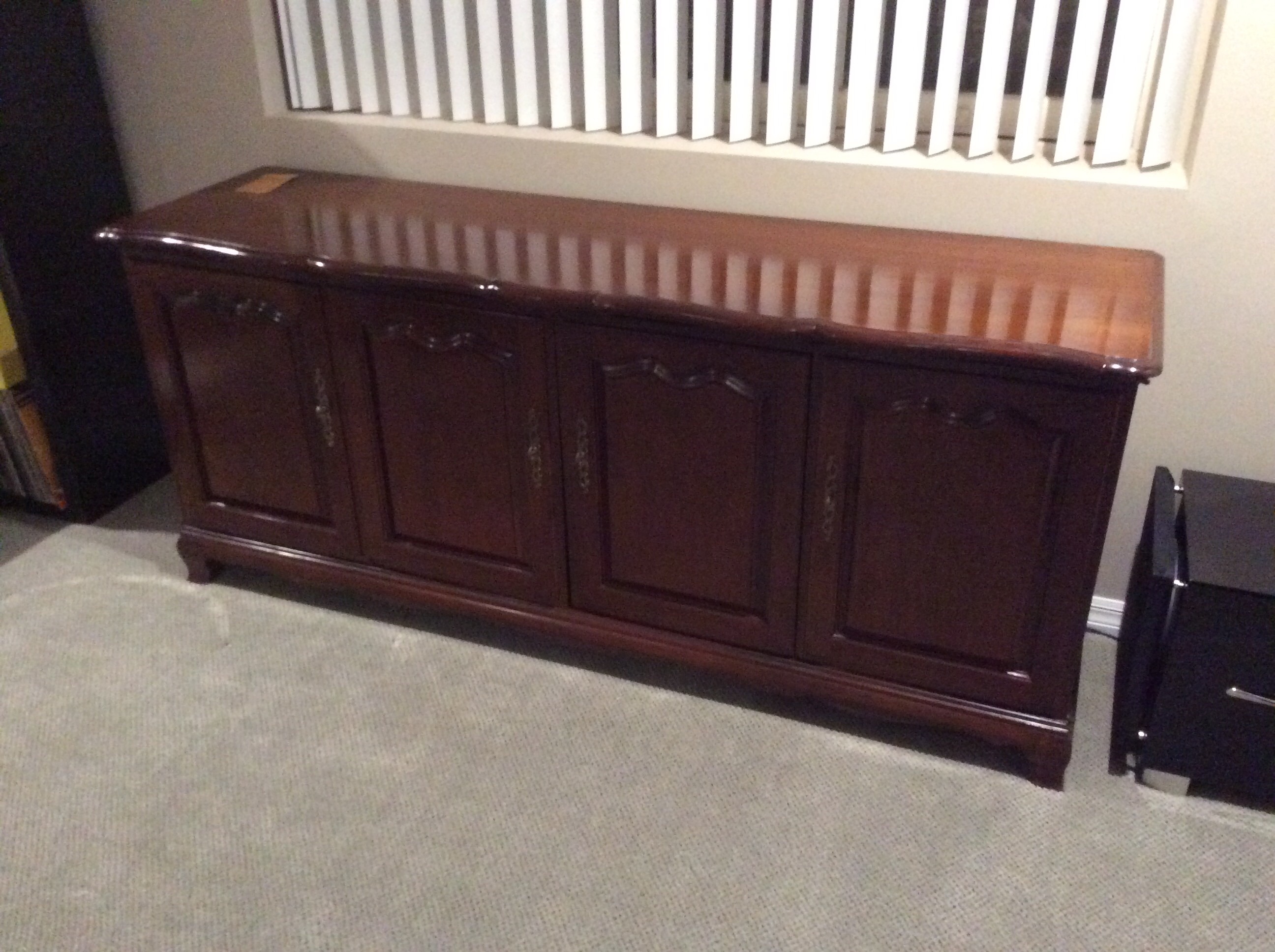 The Gear... Carver "Statement" Mono-blocks, TriangleArt Reference SE with Pass Labs Xono Phono Preamp, Walker Precision Motor Drive, ClearAudio Goldfinger Diamond v2 cartridge and Origin Conquerer Mk3c tonearm, Polk Audio "Signature" Reference Series 1.2TL with complete mods, Pass Labs X0.2 three chassis preamp, PS Audio PerfectWave DAC MkII, Pioneer Elite SC-65, Oppo UDP-205 4K Blu-ray player, Sony XBR70x850B 4k, Polk audio AB700/800 "in-wall" surrounds.

Saying that it's "too hard" to pursue your dreams is no different than admitting to yourself that you are too lazy to achieve them.