Dual Rythmik F-25 Direct Servo subs - On the way!

Hello all, I just now pulled the trigger on another milestone for my rig. 2 ea. Rythmik Direct Servo sealed subs with dual 15" cones and an 800w plate amps.
http://www.rythmikaudio.com/F25.html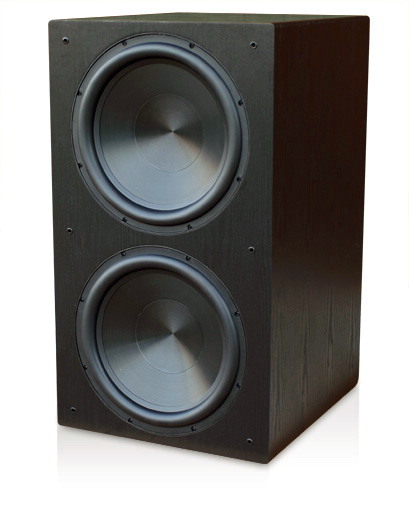 These will be replacing the 2 Tyler Acoustic subs I got from Trey years ago. I heard a sub at an audio event last year that was hands down the fastest, cleanest, most audio precise sub I had ever had the pleasure of hearing. It was also one of the ugliest subs I have ever seen. After a bit of research and talking to Gary Koh (The owner of Genesis), most all suggestions pointed to Rythmik subs being the best cost to performance ratio of the direct servo subs on the market today.
I read every single thread here at CP and many other threads on other forums regarding anything and everything Rythmik and the general consensus with Rythmik subs was that once folks bought them, they either upgraded to another Rythmik or never sold them. I don't recall anyone having any issues with them at all, just praise....and a lot of that praise suggested the direct servo subs were not a subtle change.
While I don't usually but things for my stereo unheard, I made an exception with these based upon my research and also based upon what I heard with the aforementioned "ugly" sub. I got two of them, so that I can enjoy the lower reproductive effort in stereo. I have been enjoying the subs in stereo for years now with the Tyler's but this (based upon what I heard) should be a significant upgrade to the rig's overall performance. It should even best the Velodyne SMS-1 and VMPS Larger with upgrades setup I had years back. THAT was one dumb decision to get rid of that combo but I wanted to KISS and the SMS-1 was just another non-"needed" component within the chain. This should more than make up for that loss.
Looking forward to the new toys! They will be delivered while my rig is being featured at an audio event up toward Bryson City, NC so they will get plenty of burn in time....although, I don't know if burn in time
really
relates to subs. We shall see on that one.
Whooooo-Hooo!!! *dances*
Tom
~ In search of accurate reproduction of music. Real sound is my reference and while perfection may not be attainable? If I chase it, I might just catch excellence. ~
Comments