A year in the making of...
nikonik
Posts: 120
After acquiring my first set of SDASRS, I wanted another set as they are awesome to listen too but more importantly, I have 2 kids and I wanted to give each a set that I had enjoyed over the years. The first step was crossovers and then I acquired some plates frome Trey but I wanted something like the original design but updated.
Fortunately, this time last year, I was talking to my neighbors son and he showed me a piston cup he made from aluminum. I liked it and immediately asked if he could make me speaker plates. I provided the plate from a speaker and let him take it with him. I was a bit nervous giving it to him as a month down the road he didn't recall me giving it to him. Turns out he forgot it at home and all was good. It wasn't long and he had a sample plate. It was a good plate but some of the details I explained to him must have been forgotten somewhere between girls and beers. I wish I could have been there to help him and answers questions because he wouldn't check in with me, and this could have shortened the time. I also provided him text messages to confirm my details of plates, engraving, layout, but he must have not used them as notes. It was a struggle to get him to respond and I almost gave up about 2 months ago.
Well, I got them 2 weeks ago and spent a day and a half sanding and enlarging the holes for binding posts. I then thought about painting them black but the engraving wasn't very deep so I polished them a bit and colored the engraving. I did these for my 3 SDA speakers as I think those are worth the time and money spent for many years to come. I do have a few more Polk speakers but I may or may not do the plates on them. It was a challenge getting these but the best part is that the hard part is finished as he has the program saved and he still owes me a few more plates. Take a look and I hope you like them as much as I do!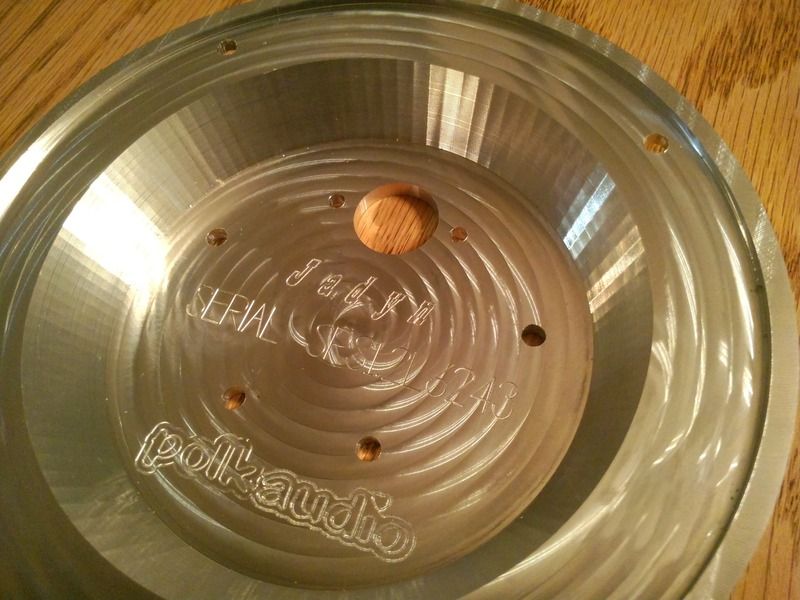 First plate. On this one he forgot that I wanted to change the interconnect cable and didnt use the new size.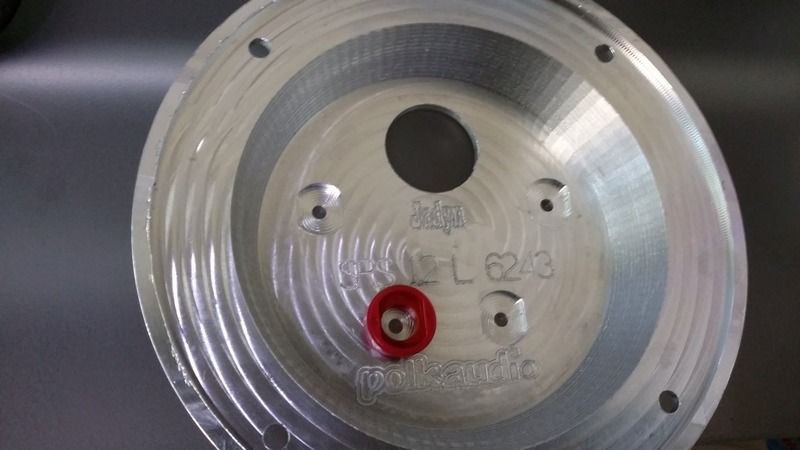 A pic of plate w Cardas single binding post insulator.
The final product from him. Nicely machined parts.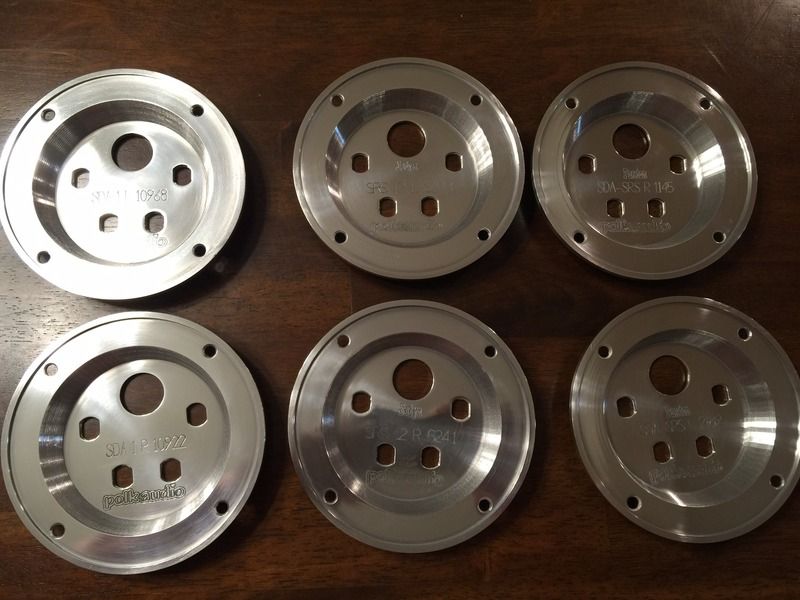 Sanded and burrs removed w holes enlarged.
Backside of plate where NL4 connector pops in very snug.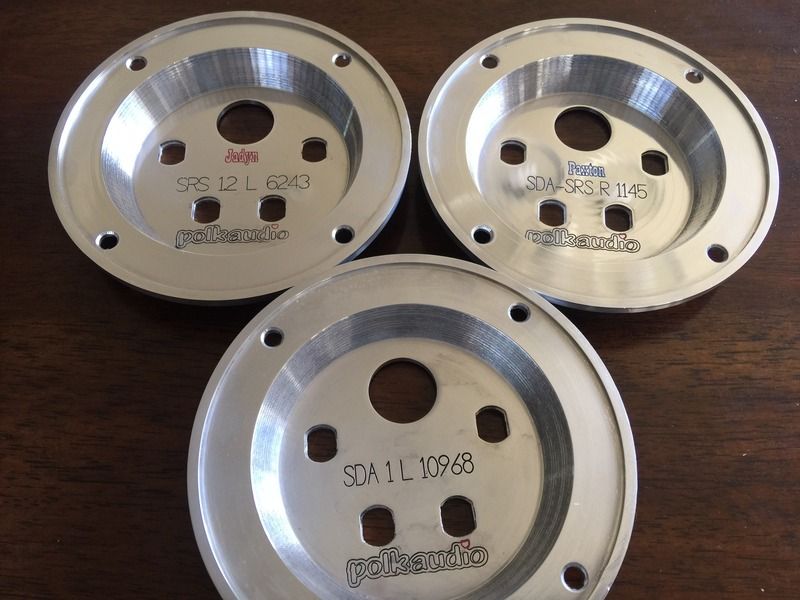 Oil paint added to engraving.
All finished!