A slightly different take on the Dreadnought

For many years I wanted to upgrade the AI-1 SDA cable on my stock AI-1, but I wanted to keep the original pin/blade type terminal and socket because I never liked the idea of using binding posts for the connections. I don't know exactly why, I just didn't. I looked and looked for something that would work, but never did find anything. Along came the Dreadnought. I liked the idea of using a better isolation transformer, but still didn't want to use binding posts, so I did nothing. Then at one point another Polkie and I were looking at having new pin/blade terminals made, but that never panned out. When the 1000V Avel deal came up I knew it was time to abandon my hope of finding a pin/blade type terminal and look for something else. I found the Neutrik Speakon connectors and decided that is what I would use.
Since I use the excellent MIT Shotgun S1 cables I wanted to use the same for my new SDA cable. I talked with the good folks at MIT about this and they didn't think their cables with the network boxes would be a good idea as those boxes are directional. They suggested using the Shotgun cable without the boxes, so I acquired 16 feet. They warned me that this cable was a pain to terminate and they were right. The guts are not simply your typical stranded wire and that's probably all I should say about that. I have to thank the good folks at MIT for making this possible, thank you!
So, with the cable decided on I made very careful measurements to find out which of Neutrik connectors would work. I found that the NLT4MP-BAG female chassis socket would just fit between the upper Cardas binding posts on my 2.3TL's in place of the stock pin/blade socket. I chose the NLT4FX-BAG for the male end. As the MIT cable measures 21mm in diameter and the maximum inside diameter at the tail end of the NLT4FX-BAG shell is only 16mm I had to remove the rubber bushing, the metal ring that holds it in place and the plastic locking device inside the shell. That still wasn't enough, so I had to use my Dremel to enlarge the end of the shell. Let me tell you that was a lot of work. Things went very smoothly after that and the cables were done.
Needing an enclosure for the transformer I looked around and found something I liked from a company in China, but their stock sizes weren't what I wanted or needed, so I asked about custom sizes to which they said sure. After sending them my drawings they got back to me saying sure, no problem, but we have a minimum order of 10 for custom work. Since I didn't need 10 I dropped that idea and looked elsewhere. I talked with a certain someone (THANK YOU!) that was willing to make me a one off and placed the order.
The work on the binding post plate to accommodate the Neutrik chassis socket was a bit tricky because it's a one shot deal, but all went smoothly and installing the Avel in the enclosure was straight forward. I'm leaving out some of the finer details in this project, but I would suggest that one should have a certain level of knowledge, the right tools and the skill set required before tackling such a project. If anyone has specific questions, I would be glad to help.
I would like to thank all those that have gone before me on similar projects. You shared your knowledge, experiences and gave me ideas to work with. You guys make this forum the best around.
Oh yeah, sounds GREAT!!!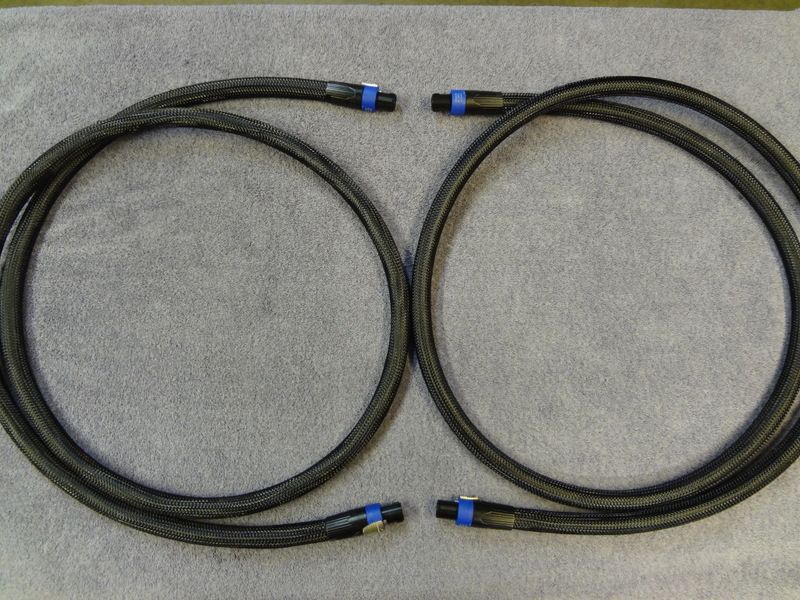 Both cables finished.
Close up of the Neutrik connector.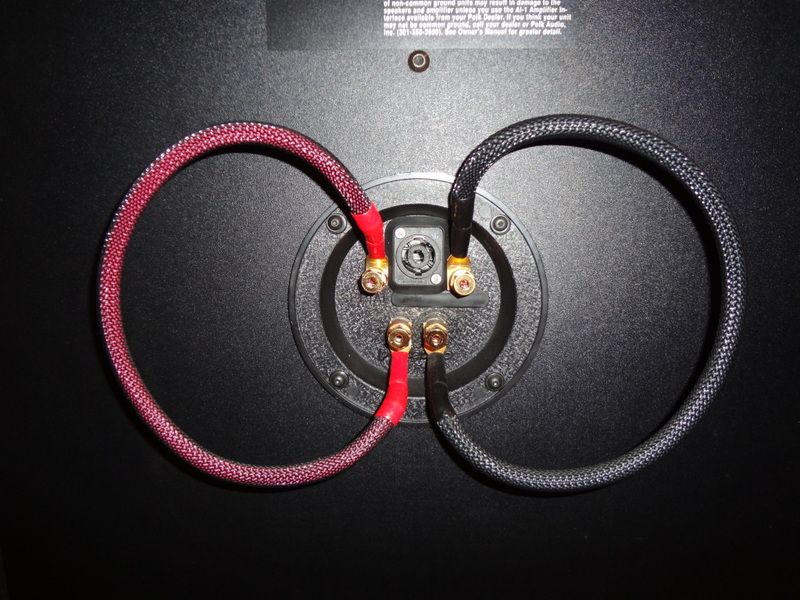 The Neutrik chassis socket installed. MIT jumpers, of course!
I tried black cap screws first....nah
With stainless steel cap screws.....much better.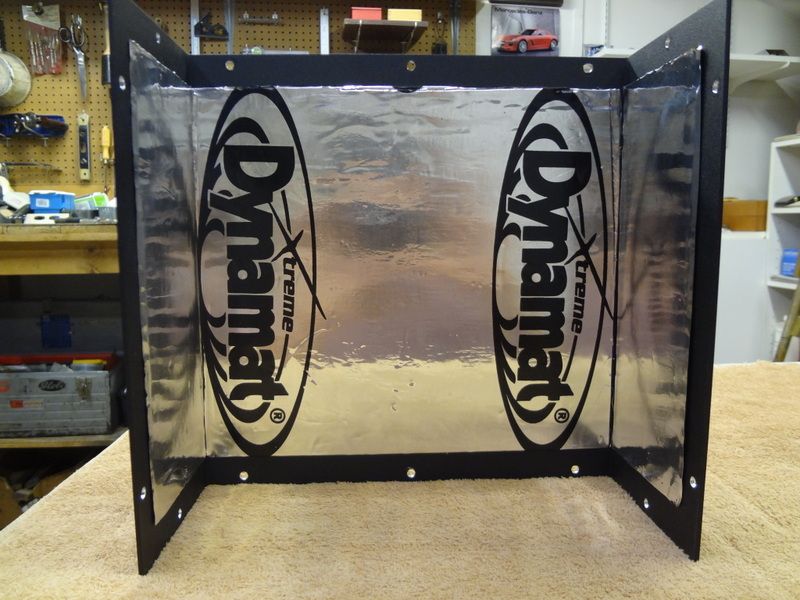 The cover lined with Dynamat.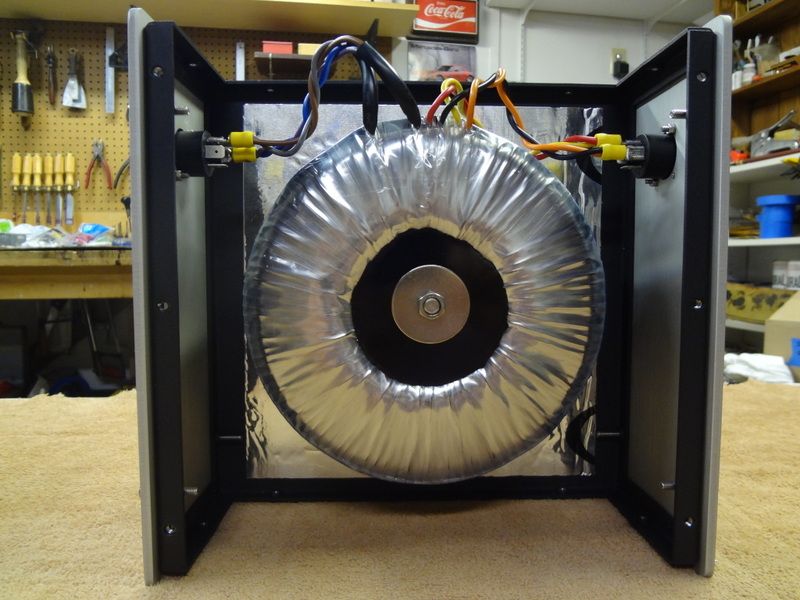 The guts. Stainless steel hardware was used to attach the transformer.
Behind the antique table I use for my gear.
Damn, she's pretty.
Political Correctness'.........defined

"A doctrine fostered by a delusional, illogical minority and rabidly promoted by an unscrupulous mainstream media, which holds forth the proposition that it is entirely possible to pick up a t-u-r-d by the clean end."
President of Club Polk
Post edited by F1nut on
Comments