Polk Audio SurroundBar SDA Instant Home Theater

Introduction
For my most recent home office computer system upgrade, the most difficult aspect was finding a set of computer speakers that fit my performance
and
aesthetic requirements. I wanted a 2.1 speaker system where the speakers and subwoofer were out of sight. The sub needed to be small enough to fit in the corner behind one of my home office chairs. The speakers needed to be small enough to fit in the 7-1/2" high by 33-1/2" wide space under the monitor stand. Of course, it had to sound good with no squeaks, rattles, thin/tinny sound, or boomy sound.
The SurroundBar SDA Instant Home Theater (SB-IHT) was a perfect fit for my performance and aesthetic requirements. Although not marketed as computer audio speakers, they work very well in this application.
Specifications:
Speaker Dimensions: 31-3/4" W x 5-3/8" H x 4-5/8" D
Wireless Subwoofer Dimensions: 10" H x 10-1/4" W x 10-1/4" D
Frequency Response (±3dB): 40 Hz - 22 kHz
Usable Low Freq Response: 30 Hz
Driver Complement: Four 2.5" composite cones
Tweeters: Two 1/2" Polycarbonate Dome
Bass Technology: Downward Firing Vented Enclosure with 6 1/2" Long-Throw Dynamic Balance Poly Composite Driver
Total Peak Power: 260 Watts Total, 70 Watts x 2 (SurroundBar), 120 Watts x 1 (Subwoofer)
MSRP: $550
Figure 1. An elegant solution for my computer audio requirements. Good looks and

Such Good Sound

.
Figure 2. Nekkid SurroundBar.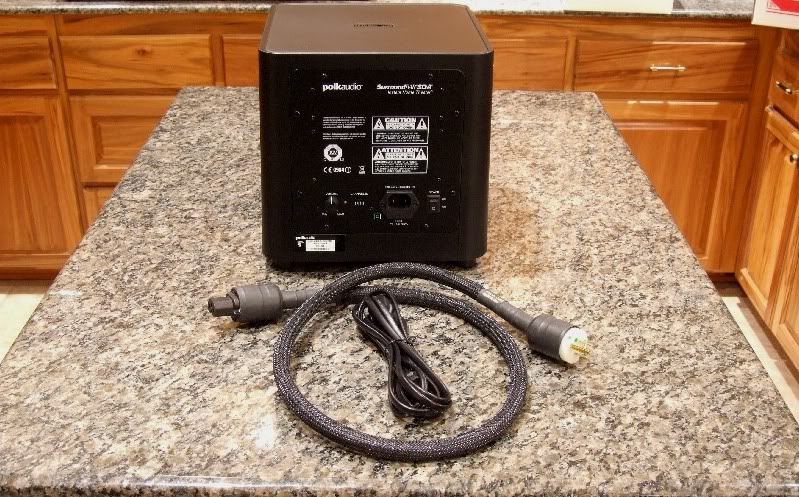 Figure 3. I had a premonition that the sub's little spaghetti strand power cord wasn't going to last too long. I was right. It was
necessarily replaced with a Signal Cable MagicPower Cord.
Figure 4. One day, when I am more dedicated to computer audio than I am now, I'm going to replace the subwoofer's power line
fuse with an audio grade fuse.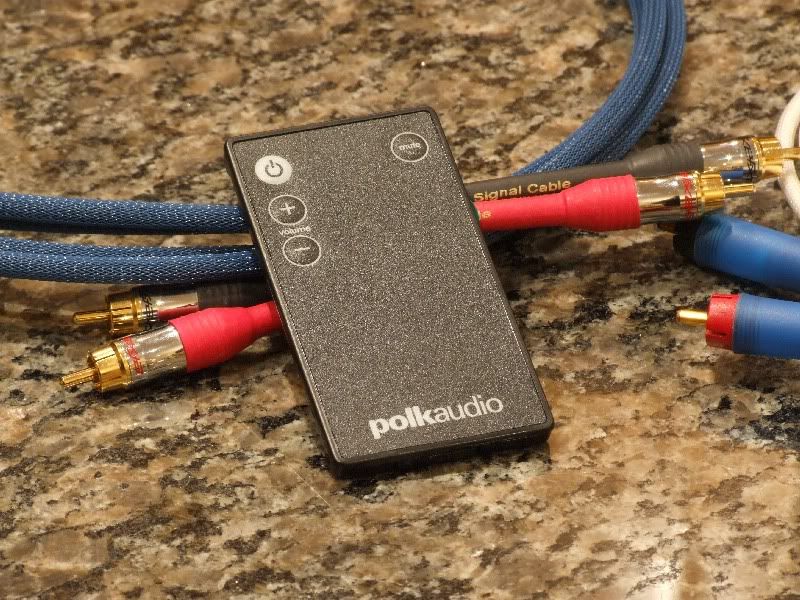 Figure 5. Simple, uncluttered credit card sized remote control. In my application, the remote is largely redundant since muting and
volume control can be accomplished through the computer keyboard.
The remote must have been an afterthought since it is not listed in the "included in package" list online, nor is it shown in the equipment list on page 3 of the manual, nor is it listed in the equipment list on the box.
The remote was not pre-programmed to work with the SurroundBar and needed to be set up according to instructions on page 9 of the manual. However, the manual's remote set up intructions were for any programmable remote and not specific to the SurroundBar's remote.
Setup and Tweaking
The SB-IHT was ordered directly from Polk and was shipped the next day after order placement. It arrived three days after shipment (ordered on Monday, received on Friday). The SurroundBar and sub were packed in thick blocks of Styrofoam and corrugated cardboard. Unpacking actually took longer than setup, which was less than 10 minutes. The manual is well written and well illustrated. After the initial setup to verify proper functioning, I started my tweaking routine.
---
Why, and how come, did you waste time tweaking a non-audiophile product?
---
Just because a product isn't aimed at the audiophile market it doesn't mean its performance can't be enhanced. I have lots of cables and power cords around. Why not use them?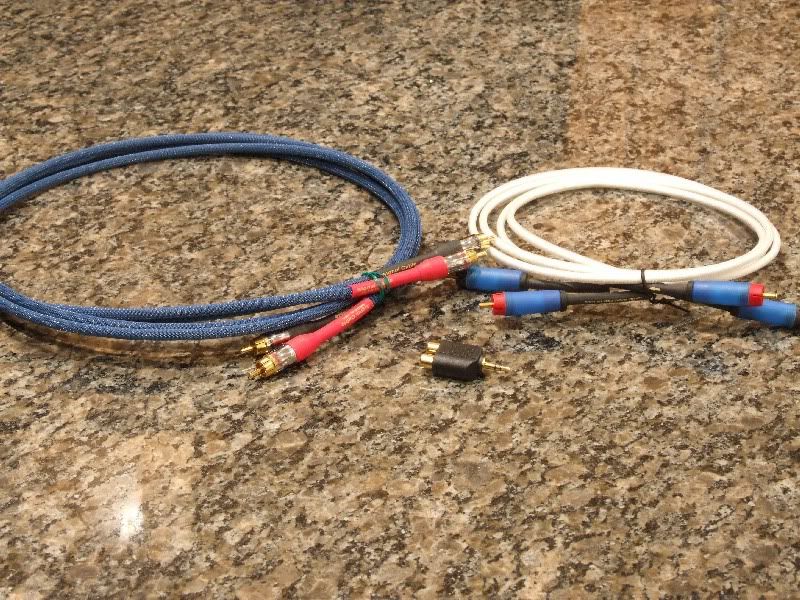 Figure 6. The SB-IHT's stock interconnects were left in the box. I tried a couple of Signal Cable models, along with a Blue Jeans
Cable 1/8" to stereo RCA adapter.
The SB-IHT comes with a generic 1/8" to stereo RCA adapter and a set of generic RCA interconnects. I opted for a better shielded and gold-plated 1/8" adapter. I also experimented with a couple of better interconnects: Signal Cable Analog 2 and Signal Cable Silver Resolution Reference. I expected that either of the Signal cables would outperform the generic stock interconnects, but I was surprised at the big difference in clarity and depth between the two Signal models in this PC rig application.
The Silver Resolution cables ($149 for 4 ft. pair) were clearly superior in every respect to the Analog II's ($67 for a 6 ft. pair).
---
Why, why, why...are you talking about "depth" with a speaker system that is sitting on top of your computer desk?
---
While listening to music through the SurroundBar, I hear a small sound stage that is projected a foot in front of the SurroundBar and about 6 inches behind it. Instruments and vocals in the center seem to come from dead center, yet behind the speaker plane. Drums, guitars, synthesizers, pianos, etc. seem to come from areas projected in front of the center image. Were it not for the obstructions on either side of the SurroundBar, I expect that I would achieve a wider sound stage.
Replacing the subwoofer's itty bitty 18 AWG stock power cord with a better shielded, 10 AWG Signal Cable MagicPower cord resulted in smoother, faster, heavier, more detailed, and more articulate bass. The sub is tiny, but it adds nice, clean weight, growl, and rumble to music and movie sound tracks.
I initially placed the subwoofer under my computer desk. That resulted in boomy bass. Relocating the sub to a corner across the room resolved the problem.
Improved Picture And Sound With Regenerated AC
I borrowed the PS Audio Power Plant Premier AC regenerator from my master bedroom system to evaluate the effect of better AC in the PC rig. This was done strictly out of curiosity since I have no serious interest in investing in regenerated AC for my computer.
1. The mini-sound stage on my desk grew in width to extend 6 inches beyond the sides of the SurroundBar. This was surprising because I didn't expect to hear any imaging beyond the SurroundBar sides due to the monitor stand almost butting up against it.
2. The sound level was apparently louder due to the lowered noise floor.
3. The overall sound, particularly bass, was a little more clear and articulate.
4. There was more depth and clarity in Blu-ray movie scenes.
Aesthetic Appeal
As can be seen from figures 7 and 8, the SB-IHT speaker system is virtually invisible: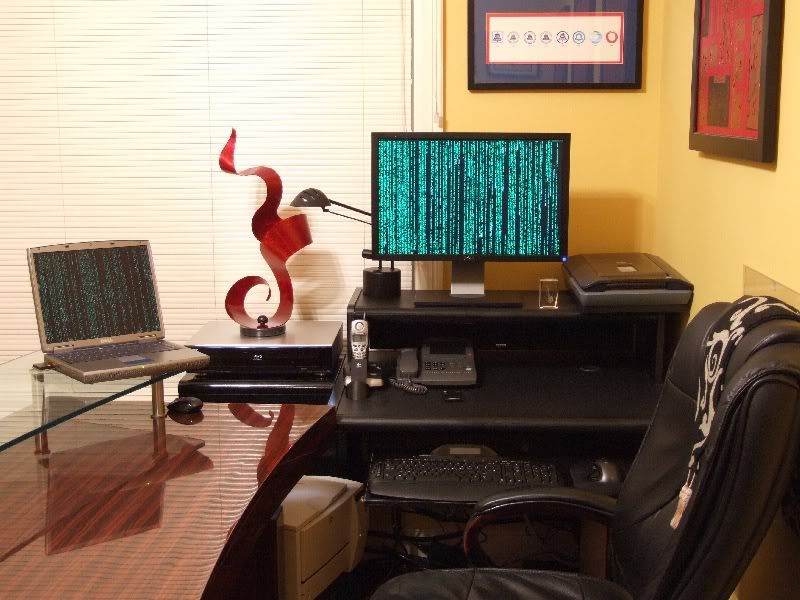 Figure 7. The SurroundBar (behind the telephone) is virtually invisible except for the "Polk Audio" name badge.
Figure 8. The wireless subwoofer is placed in the corner behind the chair on the right.
With all the numerical analysis, multi-tasking and video editing I am currently doing, my old PC just wasn't cutting it anymore. I selected a Dell XPS 9000 system to enhance my productivity.
i7 920 Quad-Core 64 bit processor @ 2.66 MHz,
8 GB DDR3 SDRAM @ 1066 MHz,
1 TB SATA Hard Drive @ 7200 RPM,
Nvidia GeForce GTX 260 video card,
SoundBlaster X-Fi Titanium sound card,
Windows XP Professional 64 Bit Operating System,
Dell U2410 24" High Definition Monitor,
CD/DVD/Blu-ray Drives and Writers,
xD/SM/SD/MS/CF Card Readers.
Logitech MX5500 Wireless Keyboard and Mouse
Figure 9. Dell's XPS 9000 exceeded my performance and aesthetic requirements.
"So hot it
burns
Mice
!"~DK
---
"Polk SDA-SRSs are hopelessly out of date both sonically and technologically... I see no value whatsoever in older SDA speakers."~Audio Asylum Member
---
"Knowledge, without understanding, is a path to failure."~DK
---
"Those who irrationally rail against something or someone that is no threat to them, actually desire (or desire to be like) the thing or person they are railing against."~DK
Post edited by DarqueKnight on
Comments