The Hard Goodbye Pt. 3: Reference II Motor Upgrade For Teres 255 Turntable

From
Part 1
:
In the near future, I will be looking at some turntable tweaks, equipment cabinet vibration abatement, minor AC power tweaks, and of course, enlarging my music collection.:)
Part 2
discussed the results of my isolation tweak trials. Now I am back to turntable tweaks.
Introduction
The
Teres Audio Verus motor
was not a good match for my Teres Model 255 turntable. The standard Signature III motor outperformed the Verus motor by a significant margin. Then, the introduction of the
acid-etched holographic mylar belt
brought the 255's performance up to another level. Prior to the Verus motor, the next step up from the Signature III motor was the Reference II motor. From the
Teres Audio website
:
"The Reference motor is an enhancement of the Signature 3 motor but it shares the same basic design. These enhancements include improved voltage regulation, additional noise suppression, a reduction in the number of connections and most significantly a low inertia, non-metallic pulley. The combined effect of these enhancements is improved clarity and definition that is clearly audible.

We have found that component quality is clearly audible in the motor regulator circuit. For the reference motor only the highest quality components are used throughout. We use Black Gate and high quality polypropylene capacitors, precision metal film resistors, gold plated connectors and Teflon insulated silver plated OFC wire."
Additionally, the Reference II motor also employs Bybee noise filters and a high quality 12 Amp-Hour battery power supply.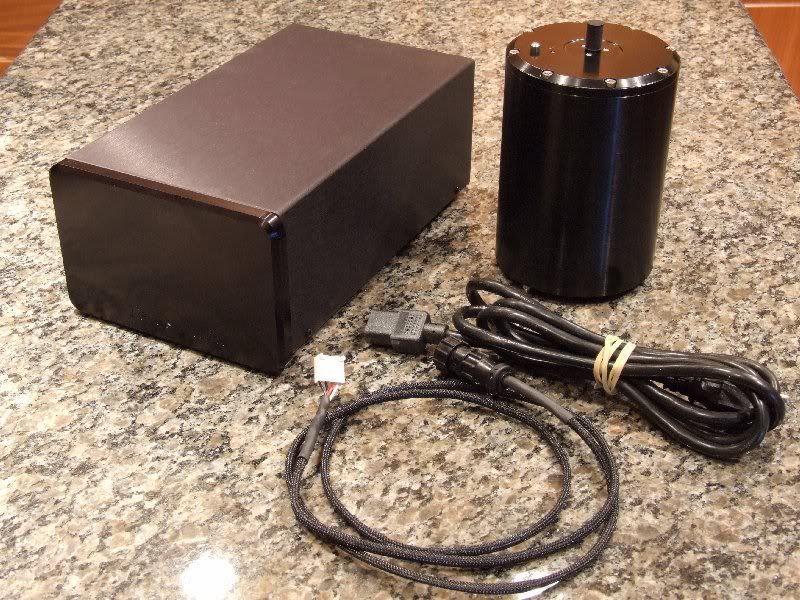 Figure 1. Reference II motor and battery power supply.
The stock 18 AWG power cord was ditched in favor of a better shielded 10 AWG Signal Cable MagicPower cord. This was overkill, but that wimpy stock cord just wouldn't look right with all the other big thick power cables behind my audio cabinet.:)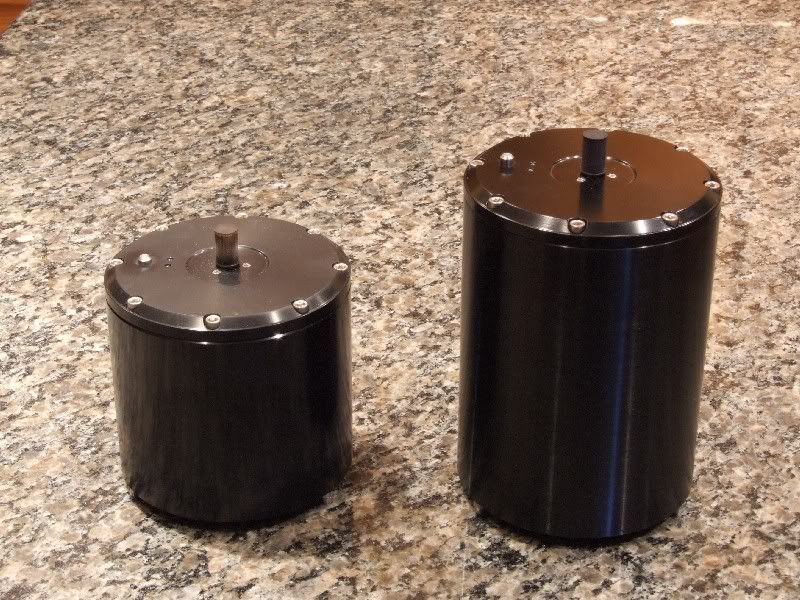 Figure 2. Signature III motor (left) and Reference II motor.
The Reference II motor is 1-3/4" taller than the Signature III motor and was designed for Teres' taller 300 series turntables. My model 255 turntable needed to be raised 1.5 inches in order to maintain the belt height at the platter mid line. Black Diamond Racing Jumbo Pit isolation disks were ideal for raising the table height and providing additional vibration isolation.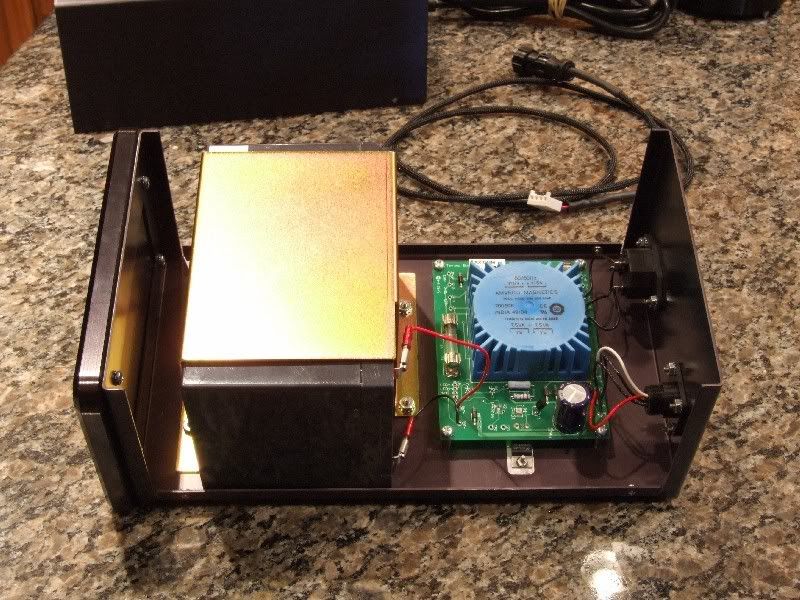 Figure 3. Inside the Reference II motor controller and battery case.
Battery power isolates the motor from the AC power line. The micro controller and battery are housed in an aluminum case with a 1/2" think milled aluminum faceplate. The motor pod is a heavy milled aluminum cylinder loaded with lead shot. The controller case sits on the floor behind the left speaker.
The Sound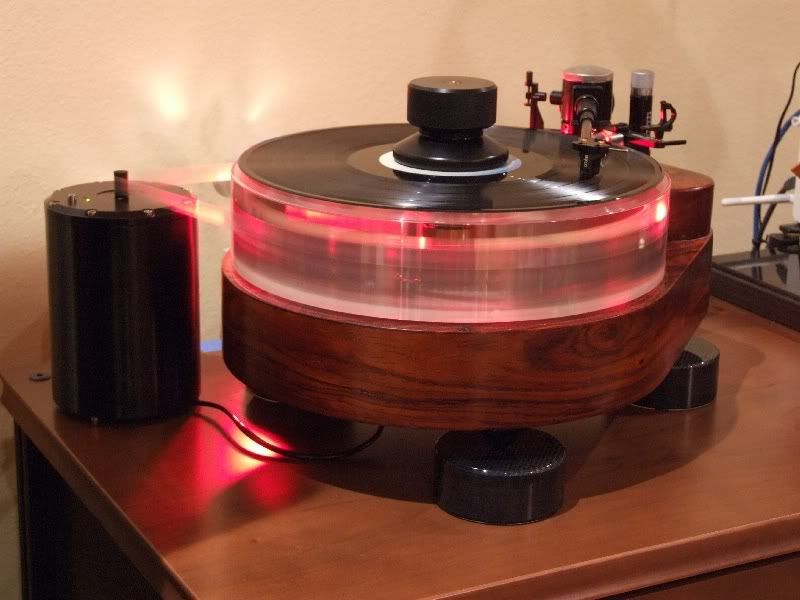 Figure 4. The Reference II motor's excellent reputation is well deserved.
I had high expectations for the Reference II since it is essentially a "bigger and better" version of my Signature III motor. The Reference II motor has been discontinued and replaced by the Verus motor. The Reference II motor was discontinued because the taller Teres 300 series turntables that it was designed for were discontinued. The Reference II's usual $1395 price has been reduced to $950 while supplies last. As with the Verus motor, Teres offers a generous credit for Signature III motors that are traded in for the Reference II. The Signature III motor has not been discontinued.
Bigger, thicker sound was immediately evident when the stylus was lowered into the groove. When I got back to my listening position, I was further treated to a more spacious sound field with heavier images, more overall clarity, a lowered noise floor, more tactile sensation, more transient speed, and more detailed and articulate bass. The Reference motor exceeded my expectations in every respect.
Further Study
I expect that a better turntable and a heavy turntable stand would result in greater information retrieval, but I have no desire to make further analog investments at this time. I am thrilled with the performance of this setup and I have gone far beyond my original upgrade specification.
While I enjoy my sporadic, yet satisfying, visits to the analog domain, I am (im)patiently waiting for the day when I can transfer my entire record collection to a high resolution digital format.:)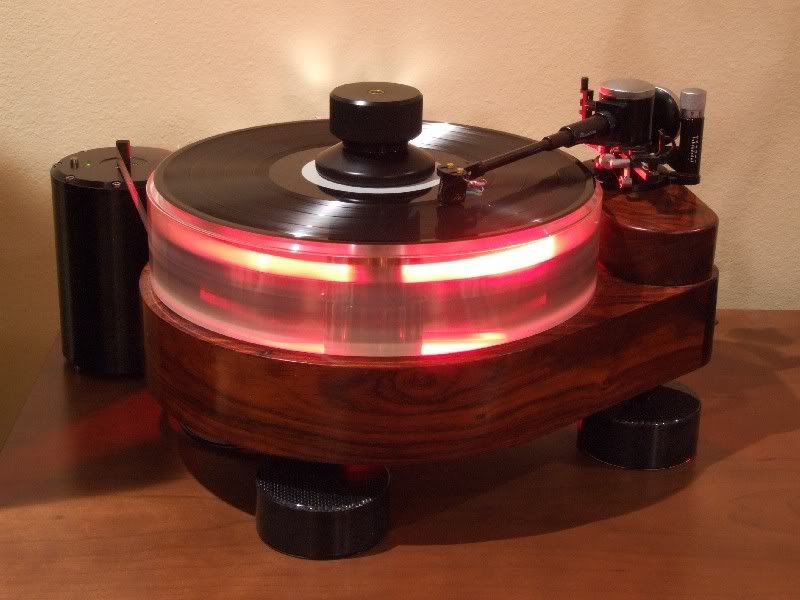 What? You still thinking about quitting me? I don't expect that to ever happen unless you move up the
analog chain...and even then I expect you'll still keep me around...just like you still keep that old Yamaha
PF-800 table around. You're in denial.
Nope, you're in denial. I'll concede that you look good and sound even better, but you're still just a high maintenance sideline mistress that I occasionally visit . Digital always has been, and still is, my main thang. Stay in your place.~DK
Associated Equipment
01. Pass Laboratories X0.2 Preamplifier
02. Pass Laboratories Xono Phono Preamplifier
03. Parasound Halo JC 1 Monoblock Amplifiers with
---
>Isoclean Fuses
04. Teres Audio Model 255 Turntable with
---
>Acid Etched Holographic Mylar Turntable Belt (DIY)
---
>Sonic Purity Concepts and Design Reflex Record Clamp
---
>Graham Phantom B-44 Tonearm
---
>Ortofon MC Windfeld Cartridge
---
>Teres Audio Reference II Turntable Motor with
---
>Bybee Noise Filters
---
>Gold Motor Brushes
---
>12 AH Battery Power Supply
---
>Signal Cable MagicPower cord for motor power supply
05. Cary Audio CD 306 Professional Version SACD Player
06. Polk Audio SDA SRS 1.2TL Speakers, Hot Rodded with
---
>RD0198 Tweeters
---
>Sonicap Polypropylene Capacitors and Mills MRA 12 Resistors
---
>Premium Acoustically Transparent Silky Black Grille Cloth
---
>Mortite Driver Seals
---
>Foam Rubber Driver Basket Vibration Treatment
---
>Cardas CCGR Tellurium Copper Binding Posts
---
>AI-1 Dreadnought Custom Non-Common Ground Interface
07. Audioquest LeoPard Tonearm Cable
08. Audioquest Sky XLR Interconnects
09. Audioquest Everest Speaker Cables
10. PS Audio Power Plant Premier Power Regenerator For Source Components
11. Black Diamond Racing Mk4 Cones, Mk4 Mini Black Holes, 5" Shelves and Jumbo Pits Isolation Devices
12. Salamander Designs Synergy Triple 30 Audio Cabinet
---
I invented turntables to tempt audiophiles with
Such Good Sound
all the while tormenting
them to the point of madness with the arcane rituals involved.
"So hot it
burns
Mice
!"~DK
---
"Polk SDA-SRSs are hopelessly out of date both sonically and technologically... I see no value whatsoever in older SDA speakers."~Audio Asylum Member
---
"Knowledge, without understanding, is a path to failure."~DK
---
"Those who irrationally rail against something or someone that is no threat to them, actually desire (or desire to be like) the thing or person they are railing against."~DK