New speakers for the man cave

Splurged on a pair of speakers on a Black Friday deal.
Wharfedale Linton 85th Anniversary
I've been eyeing these for quite a while now reading reviews and watching videos. The sale made them too hard to resist.
Out of the box they have exceeded my expectations. I won't do a full review at this point, but the detail is really incredible. The reviews all mention the warmth and listenability, but I was really surprised by the pinpoint placement and delicate treatment of instruments and vocals.
Pardon the mess in the room. I have too many projects going on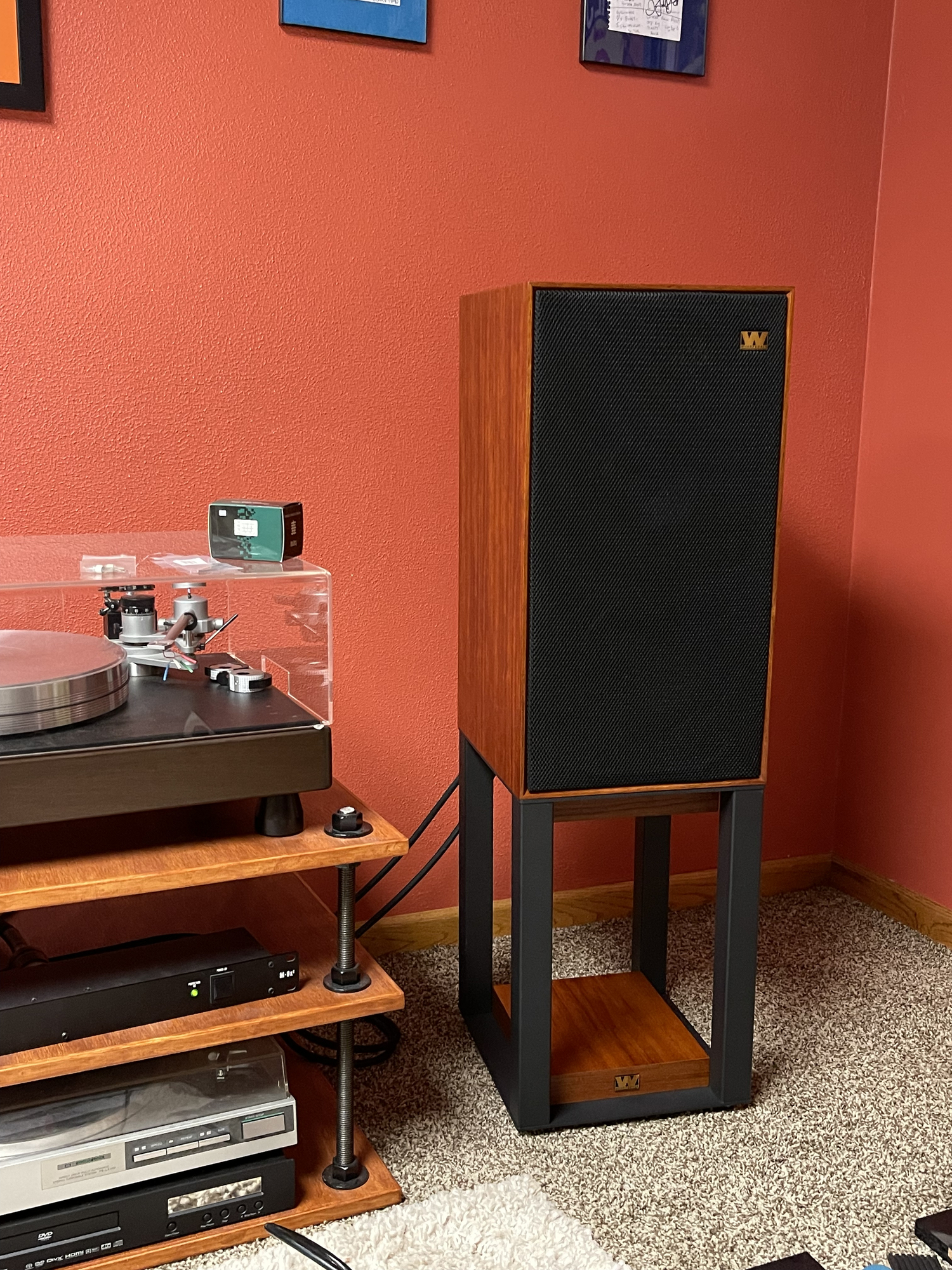 2 ChannelTurntable - VPI Classic 2/Ortofon 2M BlueAmplification - Rogue Audio Cronus Magnum II, Parks Audio Budgie PhonoSpeakers - GoldenEar Triton 17.2 Home TheaterDenon AVR-X3300W; Rotel RMB-1066; Klipsch RP-280F's, Klipsch RP-450C, Polk FXi3's, Polk RC60i; Dual SVS PB 2000's; BenQ HT2050; Elite Screens 120"Man CaveTurntable - Pro-Ject 2.9 Wood/Grado GoldAmplification - Dared SL2000a, McCormack DNA 0.5 DeluxeCD: Cambridge AudioSpeakers - Wharfedale Linton 85th Anniversary; LSiM 703; SDA 2A
Comments