Nice NAD C370 w remote, power cord and manual
UPDATED Not sure how to delete my other ad.
Nice NAD C370 120 w/ch integrated amp with original NAD system remote, power cord and copy of instruction manual.The NAD 370 received great reviews online and was EISA amp of the Year and Stereophile recommended gear list. Clipping power is about 170w/ch dynamically 275/8ohms 450 into 4/ ohms and puts out about 900w/ch into a 2ohm .
Unit is in real nice shape physically and works perfectly. Note the one small mark on the side edge. It also has been upgraded with an IEC socket for use with detachable power cords for your cord changing pleasure Cords make a difference .Has inputs for CD, Disc, Aux,Video and 2 tape decks. Has bass and treble controls with defeat. Can drive two sets of speakers and headphones and has 2 preamp outs with one that is variable via knob on the back by the jacks. Also can be used with the NAD LINK system .Asking $299 Thanks
Also have a C370 and C372 for parts or repair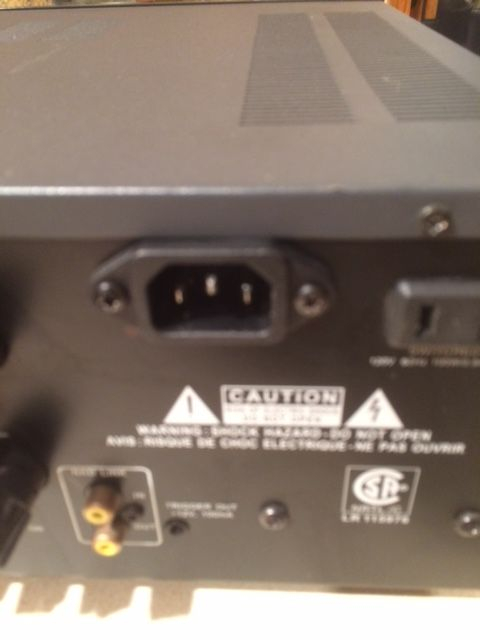 Comments