AR 38B Find
Irrenhaus
Posts: 917
Hi,
Just pick up these at the local GW for $4.99 each. The drivers need to be refoam but for the price why not. They are heavy for their size. Will add them to the queue after the 1C are done. I need to get back to work.
Need to look for 4" surrounds for the mids and 8" for the woofers.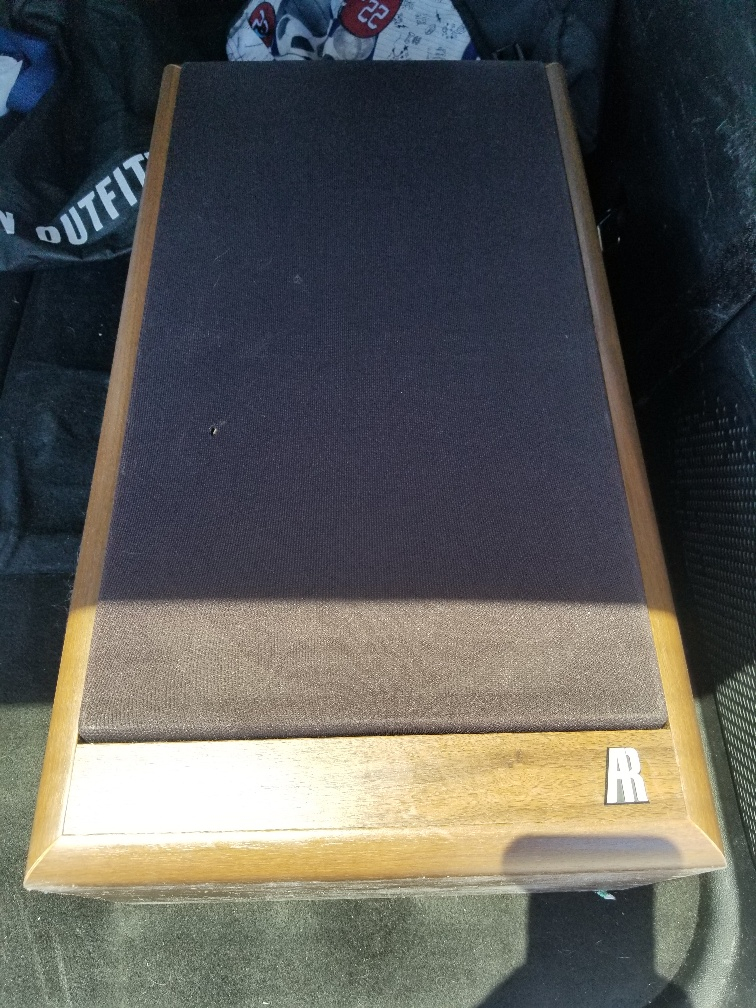 Cheers
HT
AVR-Pioneer SC99
Adcom 585
RTi12s
Rear- RT150
Center-CSi5
Sub-Rythmik audio F25
Player- Oppo BDP-103


Living room 2ch rig:
Peach Tree Decco, Onkyo CS-5VL SACD and Linn Kelidh

Bedroom 2ch rig.
Cary AE-3, Parasound 2125, Marantz SA8005, Usher V-601 or SDA 1C, SVS SB12-NSD, Intel NUC PC and Panamax MX5105

Headphone rig;
Little DOT MK II with upgraded tube's and Sennheisers HD650.