Jm Lab Focal Mini Utopia Stereo Pair
Great condition JM Lab (Focal) Mini Utopia Stereo Pair. Bottom shows normal wear for speakers this age, some polishing/cleaning marks. One speaker does have two notable dings, see pics. Bottoms do have wear but they are hidden when in use.
Sound is excellent! The last Utopia speaker generation with a user serviceable tweeter!
Included in the photos are the most obvious blemishes on the speakers, I would say it is a solid 7/8 out of 10, shows extremely well from a distance.
I have adequate boxes, solid foam casing.
$2500 local pick up or 4 hours one way driving, otherwise plus shipping and paypal
24"T x '16"D x 10"W
59 pounds
Original MSRP 3500 each
6.5" Focal woofers "W Sandwich"1" Tioxid inverted tweeter
Ported through slots in the front
50Hz to 25kHz +/- 3dB.
91.5dB (2.83V/1M)
8 ohm nom
25 to 150Wpc
Point to point crossovers (stock)
Lead plate damped enclosure
WBT Binding Posts
Anigré side panels
Tauri wood panel for tweeter accents
Link to review:
http://www.soundstage.com/revequip/jmlab_mini_utopia.htm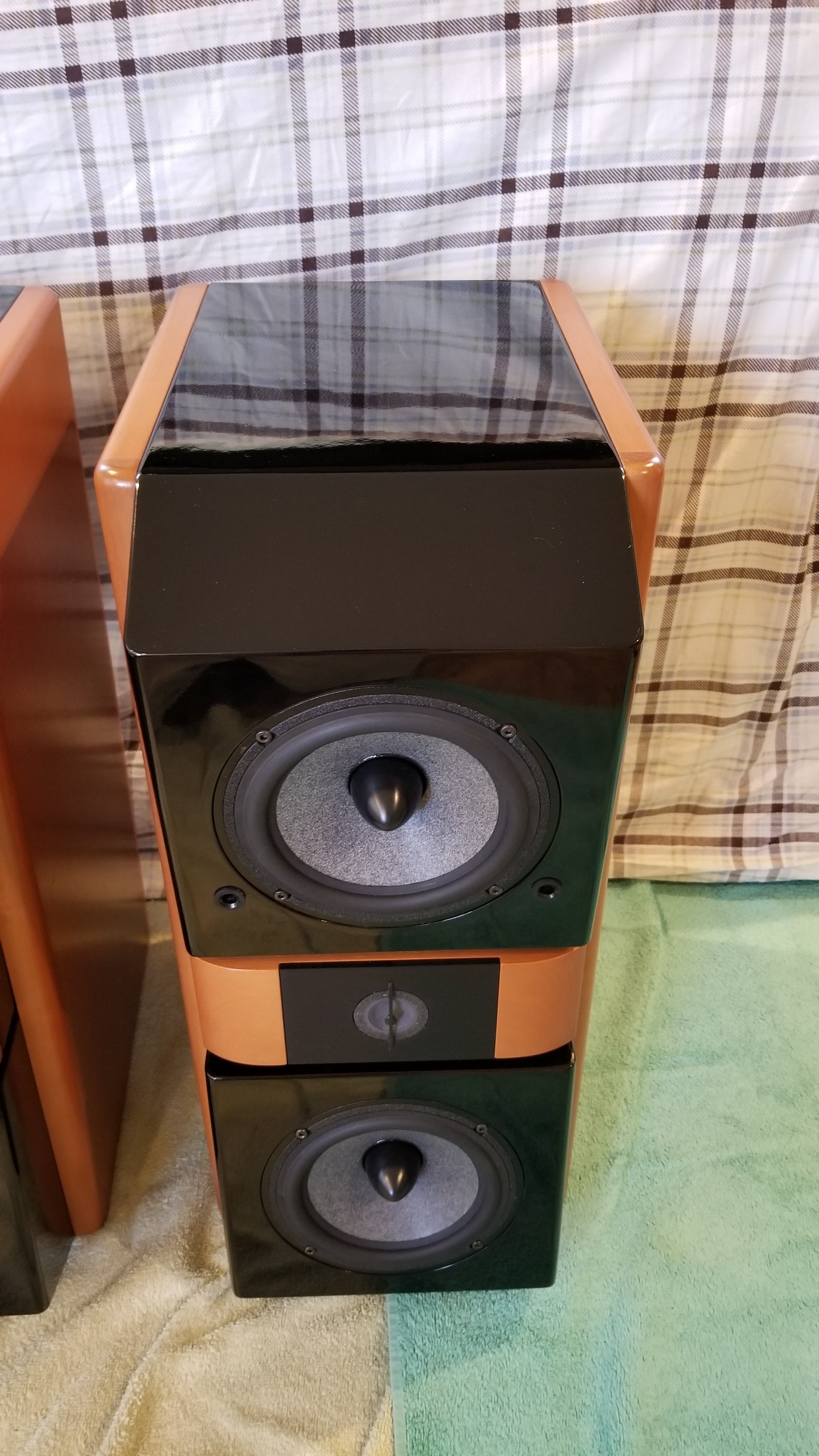 - Not Tom ::::::: Any system can play Diana Krall. Only the best can play Limp Bizkit.
Comments