Dynaco A10 rebuild
Easy Runnin
Posts: 412
Unfortunately for me, I inherited some audio equipment when my brother passed last December. It included a Sanyo quad receiver, a Phillips turntable and a pair of Dynaco A10 speakers.
http://forum.polkaudio.com/discussion/comment/2385214#Comment_2385214
After doing a little research and for sentimental reasons I decided these speakers were worth a rebuild. Thanks to various internet posting and especially advise from Dave and Jesse I was successful in my rebuild.
For the crossovers I used an 8 uf Sonic cap and a 24 uf Solens cap along with mill resistors. I also put in new Dayton binding posts. Next I stripped, lightly sanded and stained the cabinets with a dark walnut stain. I top them with 3 coats of wipe on poly. The grill cloth is burlap from Jo-Ann fabrics.
I'm real happy with how they turned out. I got about 10 hours burn in on them and they sound pretty good. The first test was Workingmans Dead and they passed. Next up was Robert Cary's Midnight Stroll. The bass was a littler lacking, but I guess that should be expected. Overall they seem like a very nice speaker especially considering their size.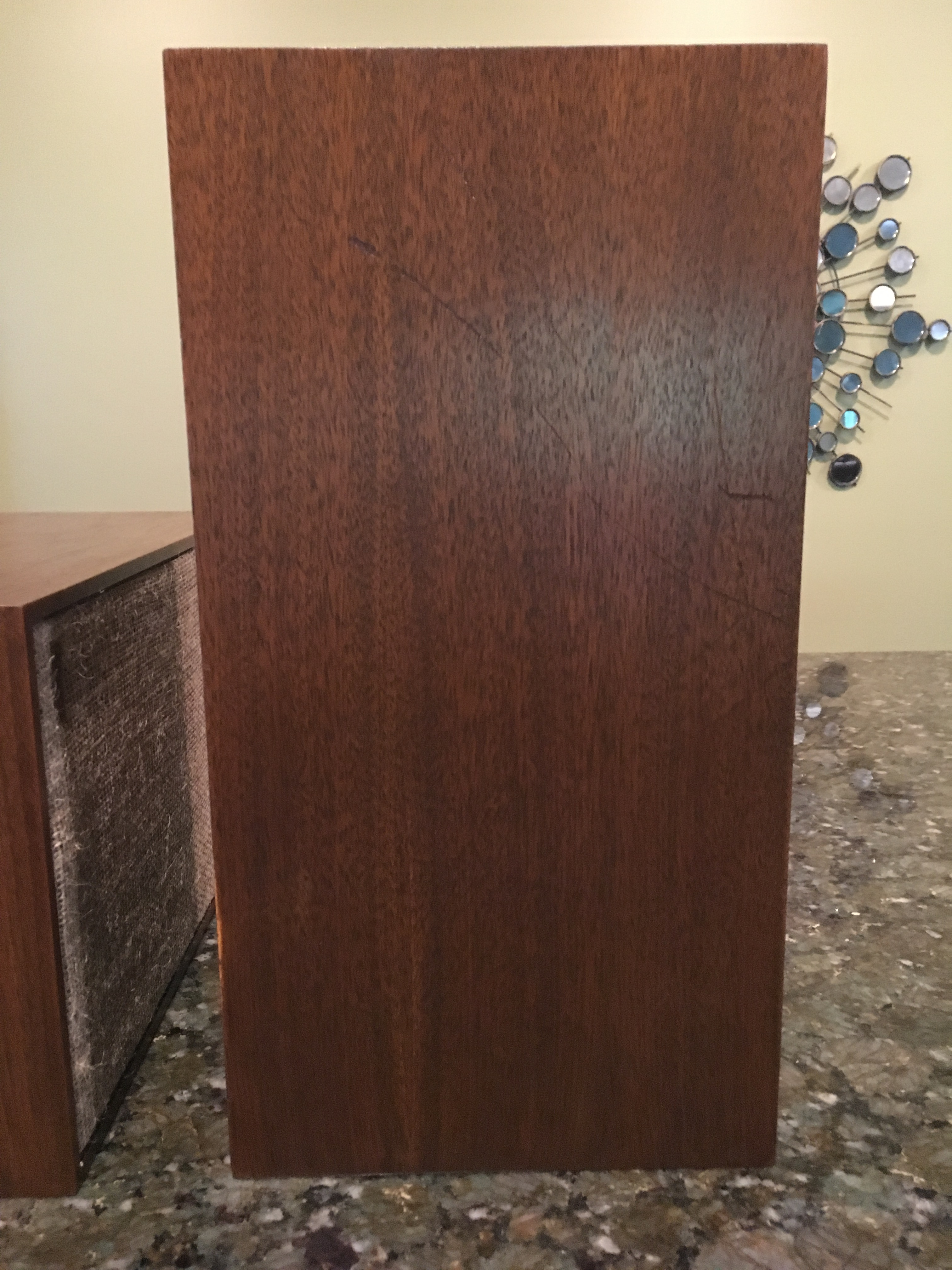 HT- Samsung PN50B860/Integra DTR 30.3/Rt55 Fronts
Rt35i Surrounds/Cs1000p Center/SVS BP1000 Sub
2CH - B&K MC-101 pre/B&K EX-442 amp/NAD 2400 amp
Polk SDA1C, Polk Monitor 7, New Large Advents and Polk RTA 8T
BR - Yamaha CR800/Polk monitor 5