Acoustic Panel Build
It has always been my plan to add acoustic panels to my listening room. I decided on DIY panels.
I mean why should I pay retail when I can build them for twice the price?
I ordered a case of Dow Corning 705 rigid fiberglass. Each case has six 24 x 48 x 2 inch panels.
First, I am building two free standing first reflection panels. I need these panels to be mobile and decided to use mahogany for the stands. I started with a tripod plan but decided to go with a simple design using two feet, two posts and x-members.
Shade tree wood shop.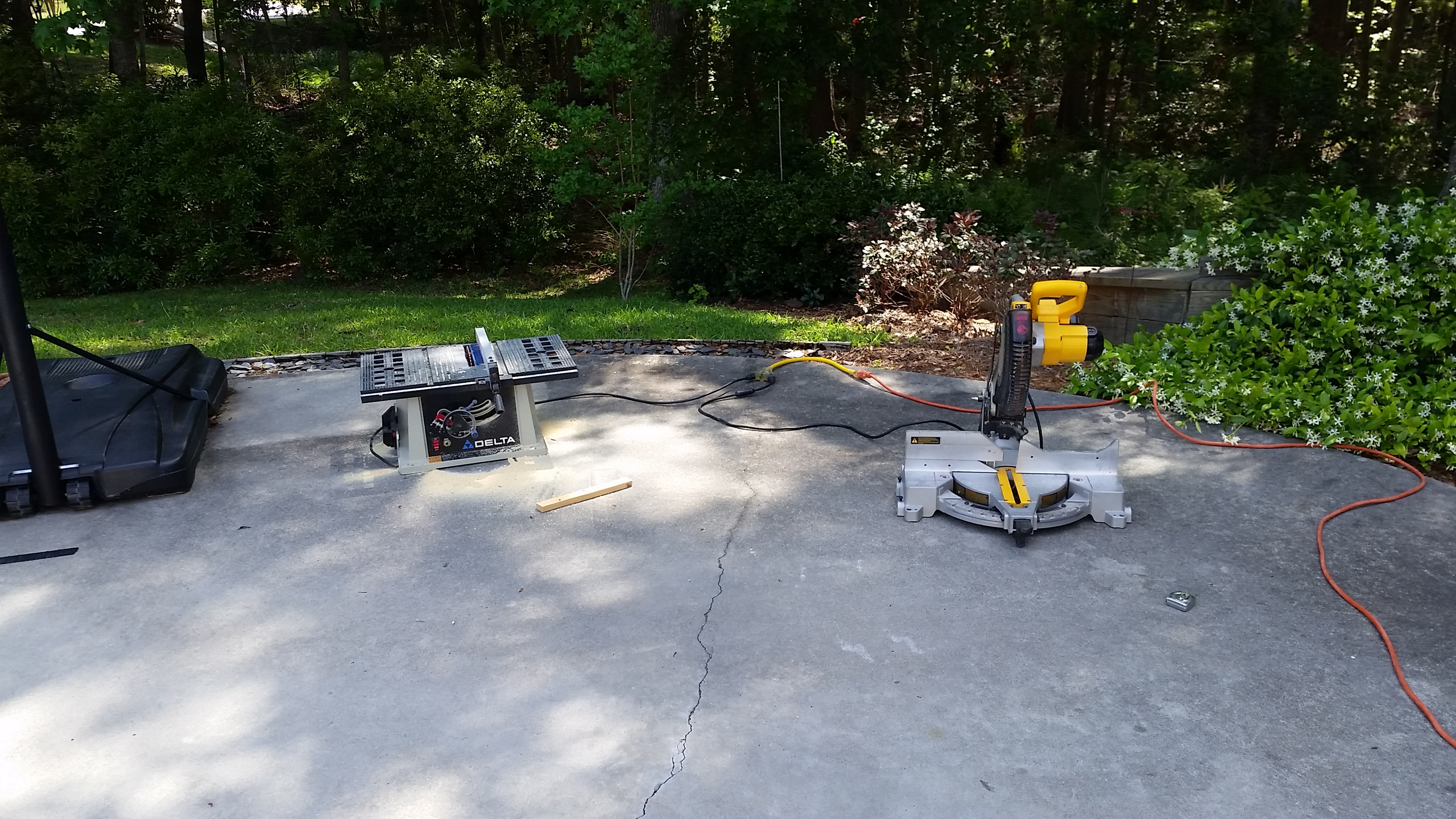 The frame for the fiberglass is also mahogany for the free standing version but just 1 x 2 pine for the wall mounted panels.
I used jersey fabric to cover the fiberglass. Not good! I wanted something stretchy but jersey stretches too much and shows every little detail though the fabric.
I need some fabric advice from anybody who has built similar panels.
I wiped on the first coat of poly and they are going to look great (thanks F1). I will post more photos as I progress.
When I finish the first reflection panels I'll build bass traps doubling the fiberglass to 4" or maybe I will build a couple of clouds for the ceiling.
One thing is for certain. Acoustic panels have made an immediate improvement in SQ and I cannot think of money better spent on a sound system.
Mojo Audio Illuminati v3>>Quantum Byte w/LMS>>Rpi/PiCoreplayer>> Starlight 7 USB >> Mojo Audio Mystique v2 SE>>ModWright SWL 9.0 SE Signature>>Hafler DH-500 Amp+ (Musical Concepts Fully Modded)>>
SRS 2.3TL (Fully Modded)...Velodyne Optimum 8 subwoofer
1KVA Dreadnought

Marantz SA 8005
Pioneer PLX-1000 Turntable - Shure SC35C/N35X - V15III/VN35HE
Yamaha TX-540 Tuner...Sony BDP-S570
Sony PS4

Separate subpanel with four dedicated 20 amp circuits.
1. Amplification 2. Analog 3. Digital 4. Video

"All THAT IS LOST FROM THE SOURCE IS LOST FOREVER"
Comments