The Sound Of Hard Drive Enclosures

Introduction
For the time being, my entire music collection of CDs, SACDs, hi-rez downloads, and vinyl records resides on a 2 TB 3.5" Western Digital Black hard drive. CDs were ripped to 44.1 kHz FLAC files. SACDs were ripped to DSD64 dsf files. Vinyl records were rippled to DSD64 dsf files.
Running a hard drive at lower temperatures extends its life. I looked at a couple of fanned hard drive enclosures to replace a fanless and non-ventilated Vantech NexStar3 NST-360SU-BK enclosure. The The BDP-2 digital player does not "spin down" or "sleep" drives after a certain period of inactivity. Therefore any hard drives connected to the BDP-2 will spin 24/7 unless turned off by their power switches. I leave the BDP-2 on 24/7 and I leave its hard drive on 24/7.
Prior to ripping the portion of my vinyl collection that did not have digital versions, my music files resided on a 1 TB Samsung EVO 850 solid state drive installed in my Bryston BDP-2 digital player. Costs of 2 TB solid state drives are in the $500-$700 range at this time and I would prefer to wait until costs come down....way down.
The Unexpected Benefit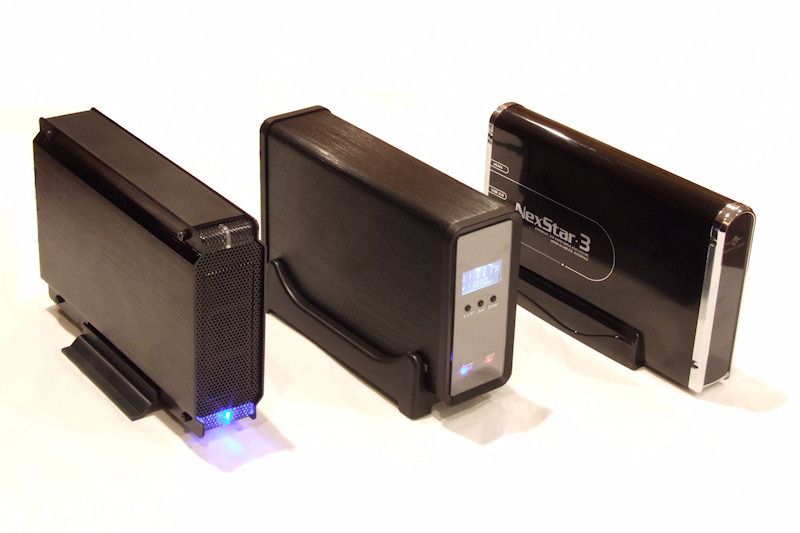 Figure 1. Hard drive enclosures left to right: Sabrent EC-UEIS7 (fanned) $26, Rosewill RX304-APU3-35B (fanned) Armer $36, Vantec NexStar3 NST-360SU-BK (fanless) $30 The Sabrent's blue LEDs were so bright that they had to be covered with a piece of black electrical tape, leaving just a little bit of blue showing.
There was no perceivable difference in the sound of the same digital file played from the internal Samsung SSD or the Vantech enclosure connected via either eSATA cable or USB cable.
Surprisingly, the same file played from the Sabrent HDD enclosure's USB or eSATA connection sounded better than the internal Samsung SSD, with the eSATA connection sounding the best. The Rosewill HDD enclosure sounded worst among the Samsung SSD, Vantec enclosure, and Sabrent enclosure.
The Rosewill enclosure features a display for HDD temperature and fan speed, and displays are notorious for their electrical noise. Hard drive controllers and solid state drive controllers can also contribute to audible electrical noise. I was very disappointed that the Rosewill didn't win. It was the quietest, coolest running, best built, and coolest looking enclosure.
Digital files played from the Sabrent enclosure had more image weight, more three-dimensionality, more overall clarity and detail, and more micro details in the bass. Conversely, digital files played from the Rosewill enclosure were slightly veiled with blurred bass transients.
Only with the Sabrent enclosure could I hear a difference in music clarity and detail between a generic computer grade USB cable, a Pangea USB-PC cable ($35), and a Revelation Audio Labs Prophecy Cryo-Silver USB cable (split power and signal legs) ($549). However, the eSATA connection with a generic computer grade eSATA cable sounded better than any of the USB cable options.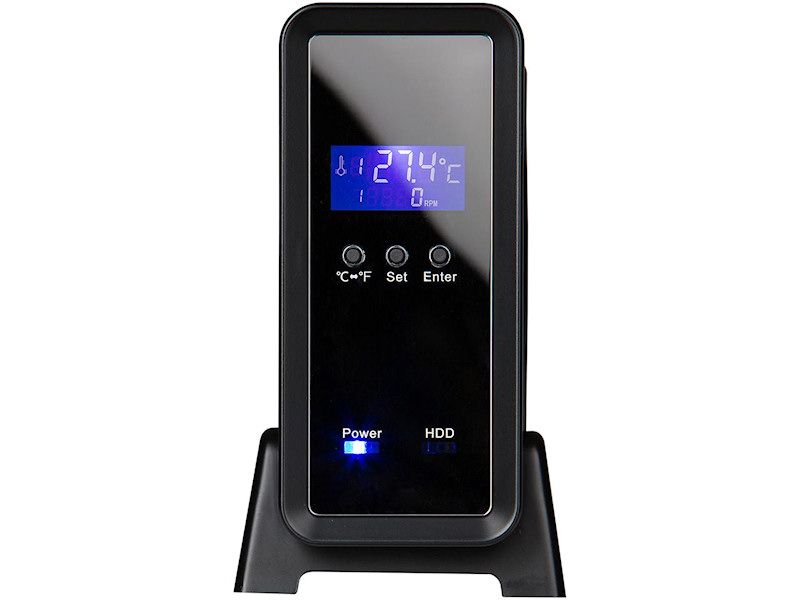 Figure 2. Rosewill enclosure's temperature and fan speed display. My eyes loved the display, my ears hated the sound.
The Rosewill enclosure had a whisper quiet 80mm x 80mm fan that could not be heard from 3 feet away. Furthermore, the Rosewill enclosure and cradle damped the hard drive's vibrations. In contrast, the Sabrent's fan could be heard from 6 feet away and the enclosure produced a low hum when placed on the audio cabinet top.
Applying strips of Dynamat Xtreme to the inside of the Sabrent enclosure's top and bottom panels, the perimeter of the fan housing and the side panel opposite the fan side reduced the audible fan noise distance to 2.5 feet. The hum caused by placing the Sabrent enclosure on the cabinet was also significantly reduced by the Dynamat. The hum was eliminated completely by placing the enclosure on a 5" x 5" x 1" sorbothane pad.
Cooling Performance
Figure 3. The Sabrent and Roswill enclosures both use an 80mm x 80mm fan, but the circular opening of the Sabrent enclosure does not extend all the way to the ends of the fan blades. It is 2-3/4" in diameter compared to 3-1/8" in diameter for the the Rosewill.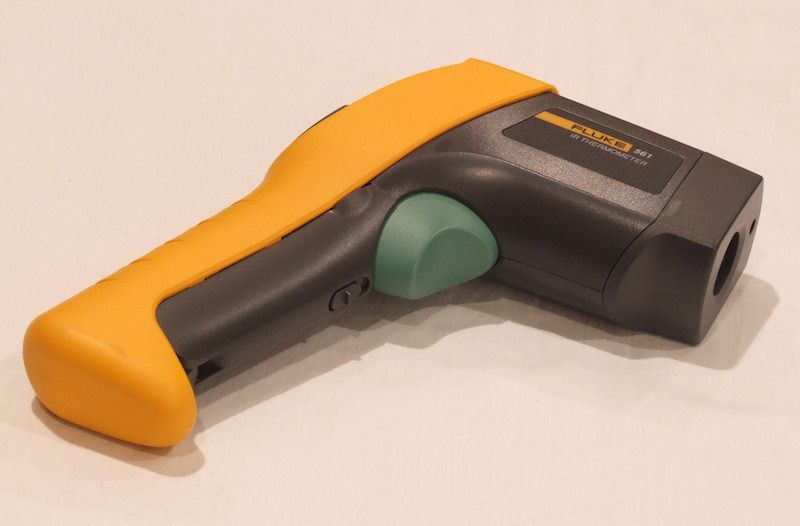 Figure 4. Enclosure temperature measurements were taken with a Fluke model 561 infrared thermometer.
The following measurements were taken after 1 hour of continuous music play:
Vantec enclosure:
Case top: 91 degrees F.
Case right side: 101 degrees F.
Case opposite side: 99 degrees F.
Sabrent enclosure:
Case top: 86 degrees F.
Case fan side: 91 degrees F.
Case opposite side: 92 degrees F.
Rosewill enclosure:
Case top: 87.1 degrees F.
Case fan side: 87.1 degrees F.
Case opposite side: 87.1 degrees F.
Digital display reading: 87.2 degrees F.
The WD Black hard drive in my home office computer runs at an average 118 degrees F (measured by Speedfan temperature monitoring software).
Proud and loyal citizen of the Digital Domain and Solid State Country!
Post edited by [Deleted User] on
Comments