NAD 175HD, Audioquest IC's, PS Audio, Proceed, etc... for sale
blueboxer
Posts: 622
Hopefully one for sale thread for multiple items is the easier way to do this, opening a thread for each item seemed a little silly. All items are in great condition and easily quality for 9/10, but will say everything is 8/10 to ensure any buyer is completely happy with any item. Some of these are higher end gear, which tends not to move here, but I am giving Polkies first dibs at what I think are very good prices before dealing with the 'gon or ebay.
With that being said, everything is priced much lower than I will list on those sites and pretty much at the bottom price I would accept to avoid any haggling or feelers for those trying to get something above what they might truly be able to afford. I am going to list everything here for a week to try and move it fast and avoid listing elsewhere. If any item doesn't sale than I will just move it on to the other sites. I hope that doesn't sound harsh, just trying to streamline everything and avoid responding to a bunch of crazy offers.
All prices do not include shipping, and if you elect to pay via paypal, any way other than a gift or personal check, I am willing to split the fee only since it offers both the buyer and seller equal benefits and protection. I am trying to finish my '64 Nova and move to a more dedicated stereo setup, but if things don't move I will continue to enjoy any pieces left. I think most of these pieces are well regarded and known, so I didn't list any detailed specs, but will be happy to answer any questions.
First up is a NAD 175 HD, this is a factory HD and not an upgraded version or refurbished unit. I have run it with my PS3 slim, Xbox 360 Elite, Apple TV, and Wadia transport with no handshake or dropped signal issues. The sound is typical NAD with a warm and powdery soft sound and offered a huge improvement for stereo use over all previous receivers I have used. Unit will ship in the factory box and packaging with all accessories (some are still unopened).
$1450.00
MSRP $3,000.00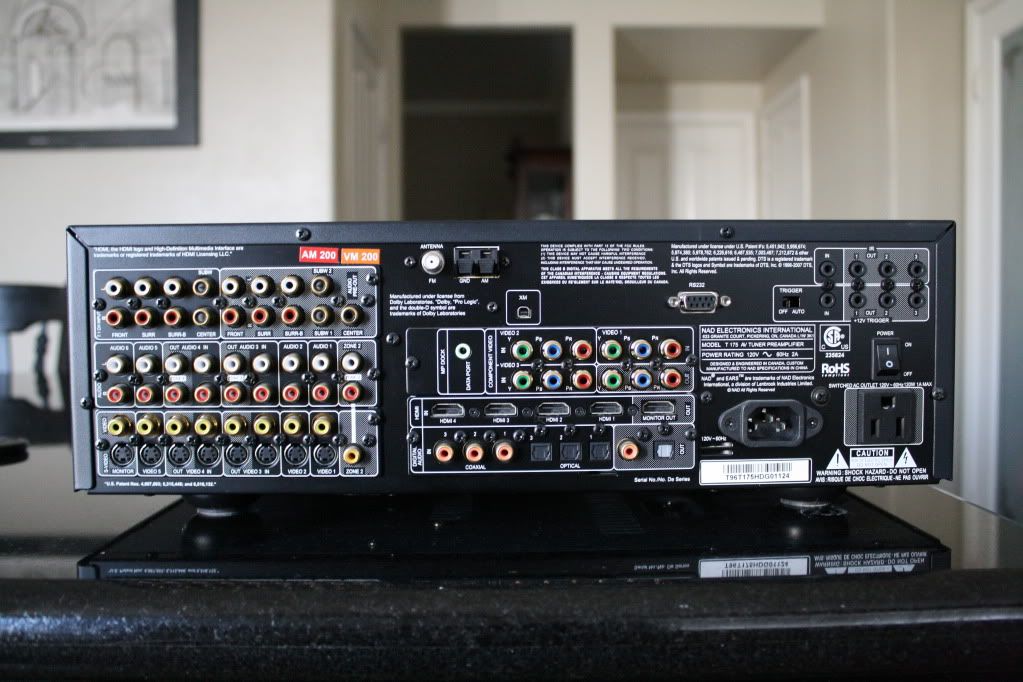 Next up are a few Audioquest RCA/IC's:
Pair of 1.5 ft Columbias (not the ideal length for everybody, but a great pick up at this price for the guy with the right rack.
$135.00
MSRP $425.00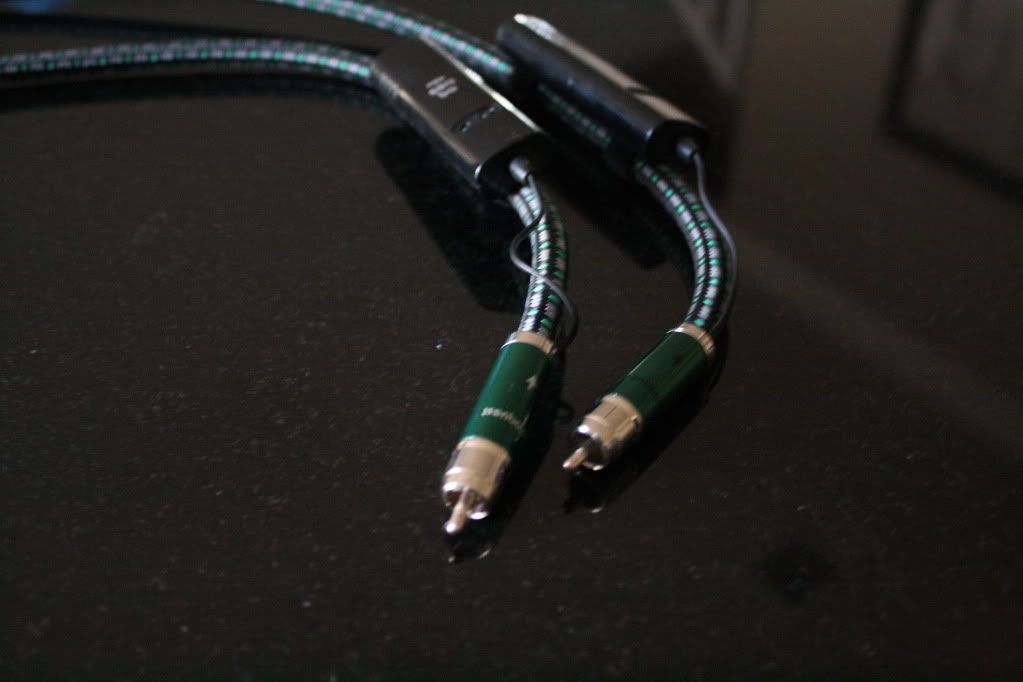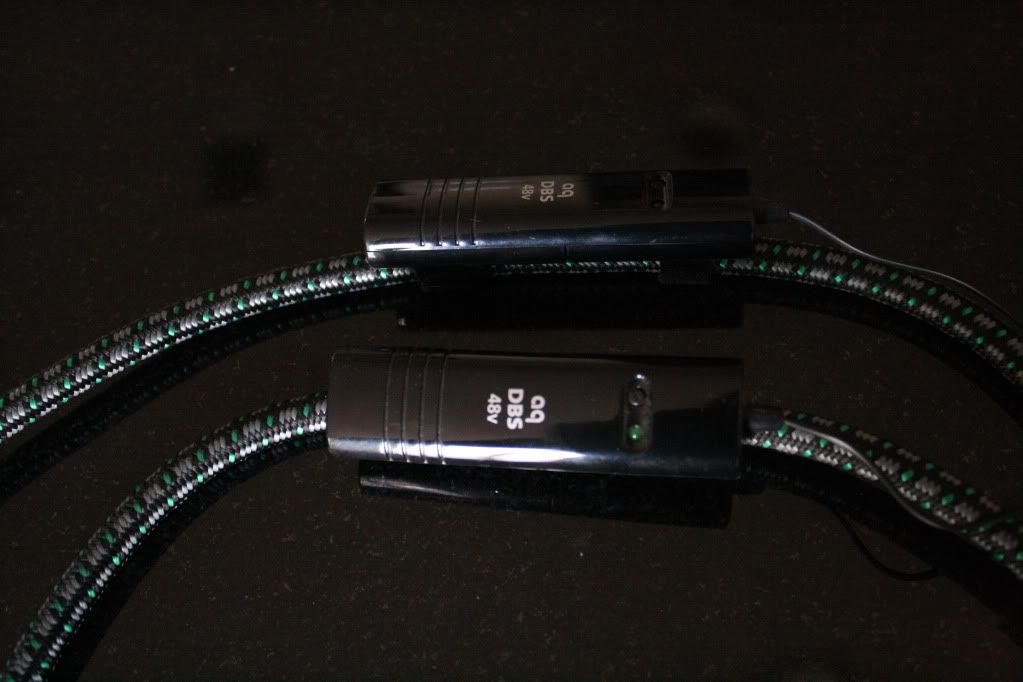 Pair of 4 ft Audioquest Cinemaquest:
$15.00
Pair of 2 ft Audioquest Cinemaquest:
$10.00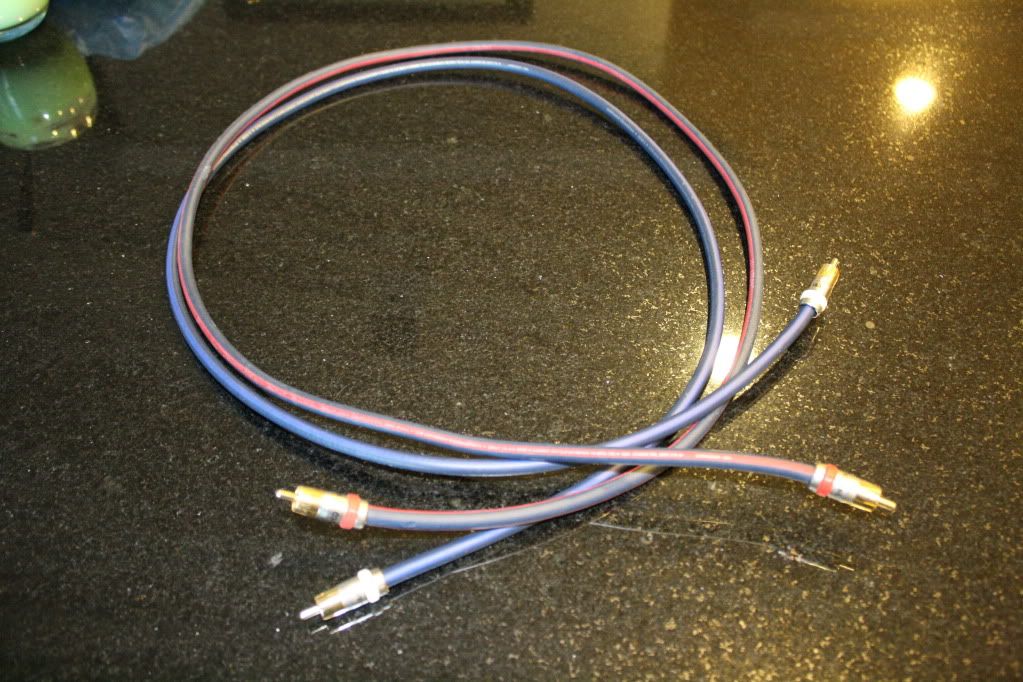 Next up is some Signal Cable gear:
Signal Cable Magic Video Power Cord 4 ft. Recommended for those looking for a warmer sound.
$35.00
MSRP $55.00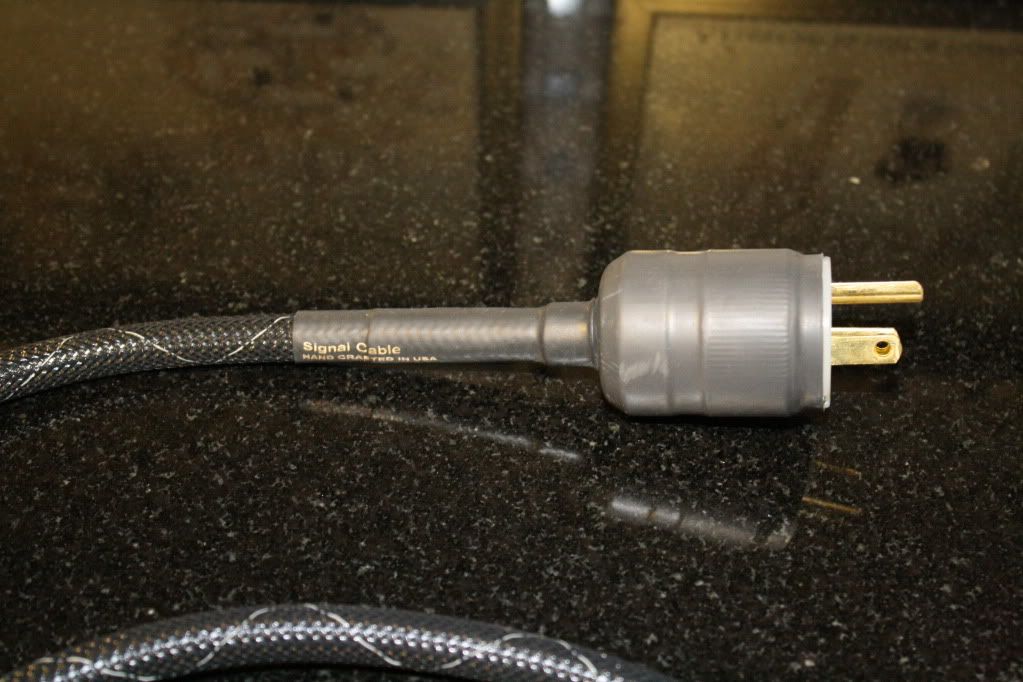 Signal Cable Analog Two XLR Interconnects. A set of five IC's in 5 ft. length. These are also virtually new and were used for less than a month before deciding on NAD over Anthem. My pictures didn't load on this one so I am just using the one from Signal:
$125.00
MSRP $195.00
Also available is a PS Audio Power Port Premier, this was never installed or used and is in perfect condition:
$55.00
MSRP $100.00
Lastly, is the one piece I hate to see go the most and will probably be the one piece that remains due to the weight of this beast, my Proceed AMP 5. This multichannel amp puts out 125 at 8 ohms and doubles at 4 ohms. This amp is still used as a reference piece for professional reviewers and is great for anyone who loves multichannel music or a music amp overall. This is the one piece that I would rate a 7/10 just due to age, but it is cosmetically and functionally in great shape. The amp offers both balanced and unbalanced inputs and weights in at about 110 lbs. If you live anywhere between Phoenix and Los Angeles we can probably meet up to avoid trying to ship this tank:
$1,400.00
MSRP $5,500.00
Post edited by blueboxer on