Anthem D2 and MCA 50 amp...
blueboxer
Posts: 622
Space and time constraints are restricting me from going with two HT setups so I am sticking with my NAD/Proceed combo that favors my Mythos speakers. The Anthem did highlight that the Mythos can be bright so I would recommend this setup with other speakers such as Paradigm, LSi, B&W, etc... that can handle the very detailed sound that the Anthem provides. I will say that movies were amazing with this setup and exceeds the NAD/Proceed setup. For those that favor HT over music, this could be an ideal setup for you. However, ironically most people have loved the D2 for its ability to act as an excellent stereo setup.
I will list this on the gon as well, I know most members tend not to want the high end items in this economy, but figured I would list them here a couple hundred dollars less than the gon listings. Both items are in excellent shape and will be rated as 8/10 just to be conservative. Both items come in original boxes, packaging, manuals, and power cords. This is the D2 and not the D2v, but it will do True HD via PCM, which as I said sounded even better than the NAD HD. Here are the pictures and pricing without further to do:
Anthem MCA 50 $1000 plus shipping, no paypal fees: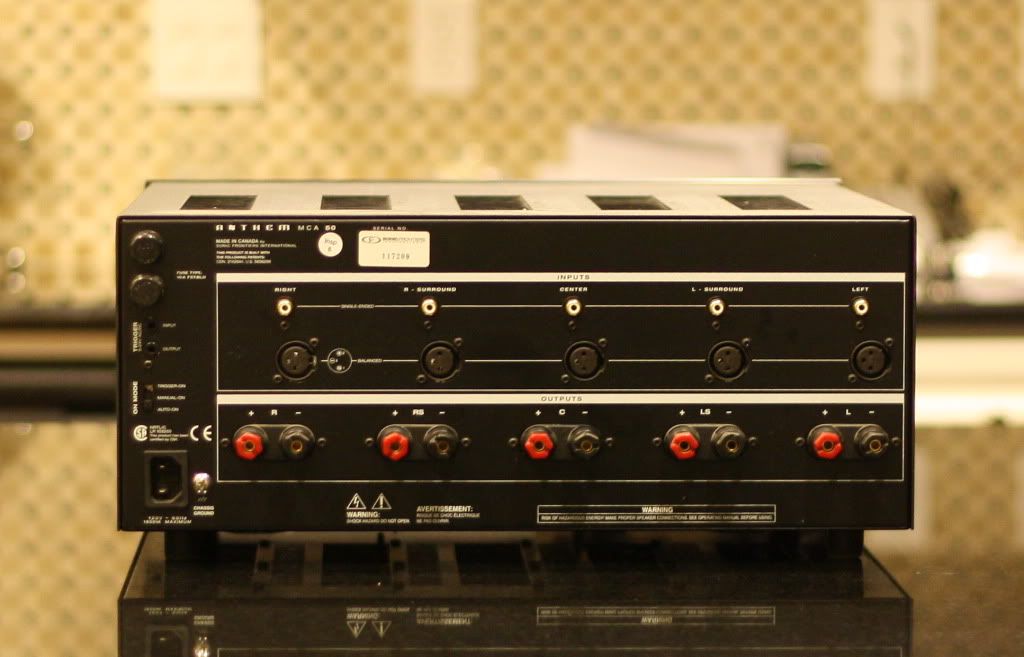 Anthem D2 $2600 shipped, no paypal fees: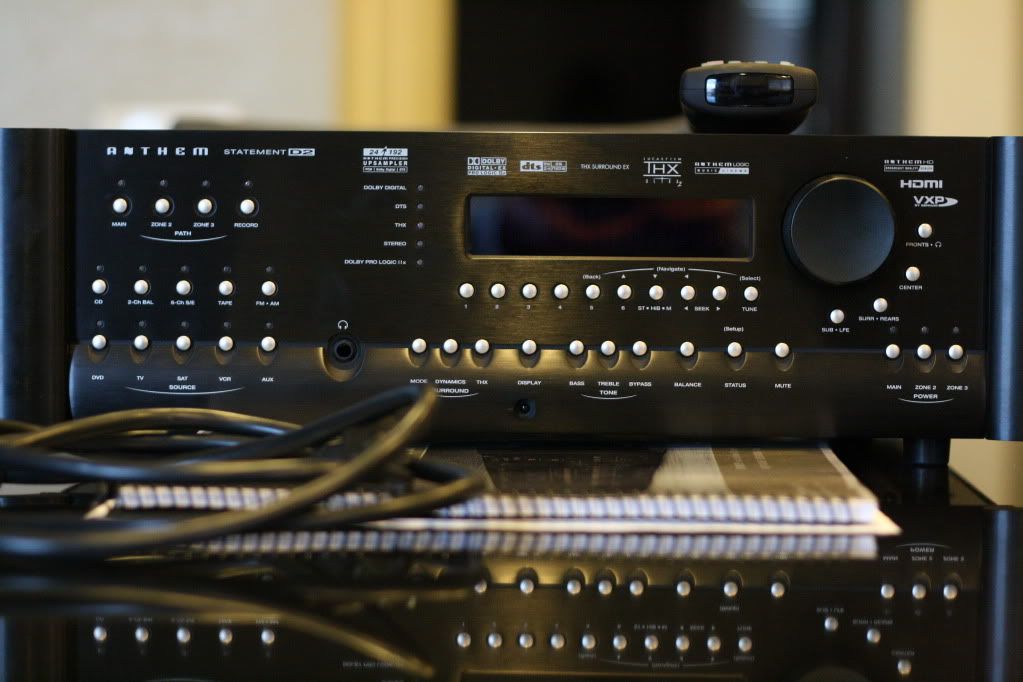 The last D2's went for about $2800 with fees and MCA 5's are listed at about $900 and A5's went for about $1800. This amp is smack right inbetween for closer to the MCA 5 money. The amp is about 185 watts per channel in 8 ohms and over 300 in 4 ohms.
Post edited by blueboxer on