Polk SR124-DVC with Alpine PDX-1.1000
Hi Polk Audio STAFF
I recently buy a Polk Audio SR124-DVC and an Alpine PDX-1.1000 AMP
but i dont know how to wire them...
Can you guys help me?
I already read both manuals, but i dont have an answer yet..
So I create a color method, so i could be easy to understand...
This is what i think its ok (RED,BLUE,GRAY.BLACK)....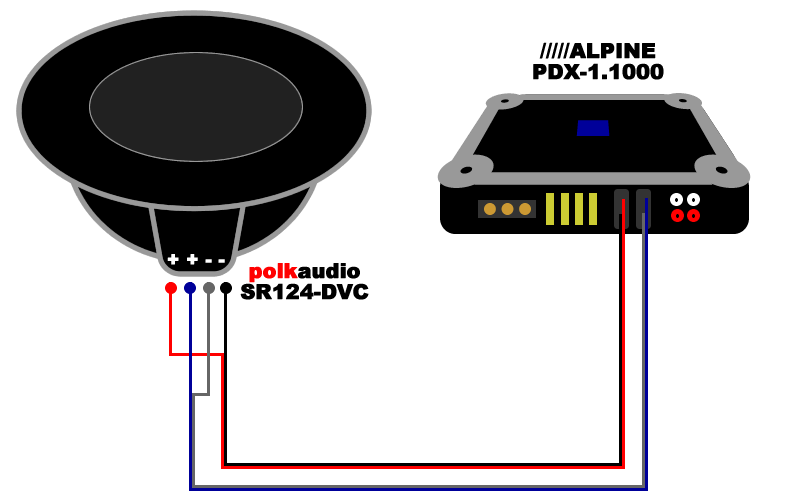 Is it ok? or am i wrong?
Z

/////Alpine

CDA-9887 HU

/////Alpine

KTX-1000EQ

/////Alpine

PDX-4.150

/////Alpine

PDX-1.1000

Polk

Audio

SR 6500

Polk

Audio

SR 124 DVC

KnuKonceptz

MKS Kable

G35

/////Alpine

CDA-9887 HU

/////Alpine

KTX-1000EQ

/////Alpine

PDX-4.150

/////Alpine

PDX-1.1000

/////Alpine

SPX 17PRO

/////Alpine

SWX 1243D

KnuKonceptz

MKS Kable
Post edited by Kinetic on
Comments