Samsquantch?
THERE'S SOMETHING ON THE HILL!
Maybe?
You decide.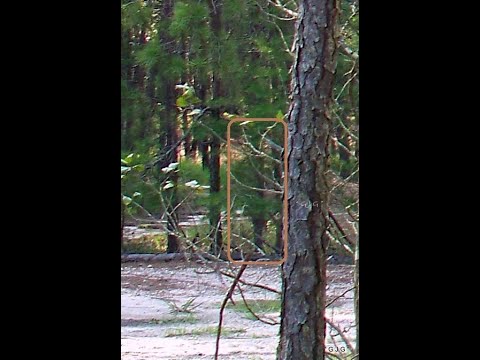 Video is making the rounds locally since being picked up by a local radio station.
On, also, the Menantco Ponds Wildlife Management Area is on the edge of Millville and backs up to a pretty open and heavily forested area with large gaps between populated areas. It's not officially part of the Pine Barrens preserves but it's a series of Wildlife Management Areas and pretty much open wilderness for a significant portion. It's a 300 square mile area of South Jersey that encompasses Belleplain State Forest and Cape May National Wildlife Refuge.
Additionally, there's a large swath of land that extends from Estell Manor to Basto that sits between Hammonton and Egg Harbor City where the only populated spot is this little zit called Elwood that has less than 1500 people living in this cut that's 10 miles long and 5 miles wide. It connects directly to Wharton State Forest which opens up into an 1100 square mile area that is sparsely populated and mostly open wilderness due to being the Pine Barrens National Preserve. If you're a migratory animal that wants to avoid people, you have a pretty open highway to wander from Cape May to Freehold and from the Atlantic Ocean shoreline to Berlin, NJ, pretty much uninhibited and unnoticed. That about 2000 square miles of space to move and the areas to the west of Freehold are still mostly farm land through Princeton, Flemington, Washington and Hackettstown and reach the southern end of The Delaware Water Gap National Recreation Area in Blairstown. There's a series of parks and preserves in the valley that make up Stokes State Forest and High Point State Forest which butt up against a few New York State Forests at the border that opens to the Big Indian Wilderness Area where, once you get past I-84, there's literally nothing from Port Jervis, NY where PA, NJ and NY meet until you reach I-88.
That's a massive natural migratory highway that runs through the most populated area of the United States and most people here pay no attention to it. But they wonder how we can get black bears wandering around all the way down in Cape May.
Expert Moron Extraordinaire

You're just jealous 'cause the voices don't talk to you!
Comments