End of the world Karma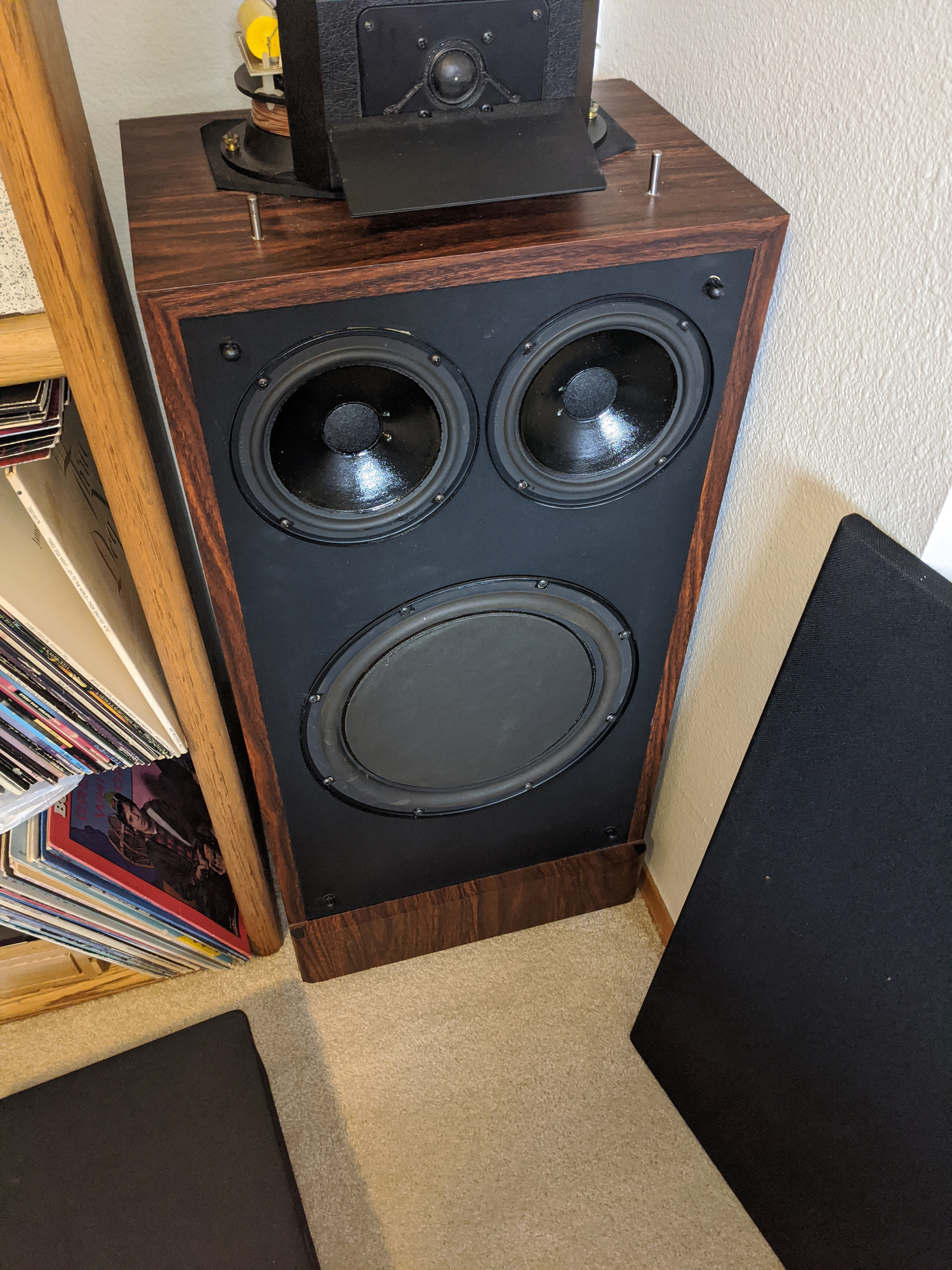 Kidding, no doom and gloom here. Just going stir crazy...
Selling our home of nearly 19 years and downsizing. No room in the new place so I am offering up as a Karma a very nice pair of RTA12b's. Cabinets are in good shape as is the grill cloth. Drivers are perfect and PR's have no rinkles. Sealed tight as a drum on push test. Peerless tweeters, crossovers are original and could probably use upgrading but sound awesome to my ears as is. Top hats could use little love.
These were generously karma'd to me a few years ago from
@starkiller
and I have enjoyed them immensely. It's my understanding they are one of the most desirable non SDA vintage Polks.
Kicker is I don't have the time or energy to ship so local pickup in Puyallup WA is required (zip 98374)
Minimum 100 posts and not on my bozo list are the only requirements.
Comments