Mission 700 Speaker rebuild - phase I

My brother has had these for a few years and the foam around the woofers is gone. So we're taking the opportunity to do a rebuild of the woofers and crossovers.
These boxes are a bit unique in that the woofer sits on top and the port is below the tweeter. The speakers are also fixed in the back of the front panel with brackets and the grill is not removeable.
Woofers went off to MillerSound for Bill to do his magic on them. They came back perfect as was expected.
Tweets are probably Seas?
The crossover components were removed completely.
and replaced with some better components.
Phase two will involve some inner bracing and a new back panel but for this round I'm reusing existing parts as needed. Since the port is in the middle of the bottom I split the crossover components. Woofer on left and tweeter on right.
Placed the damping back in again and off we go.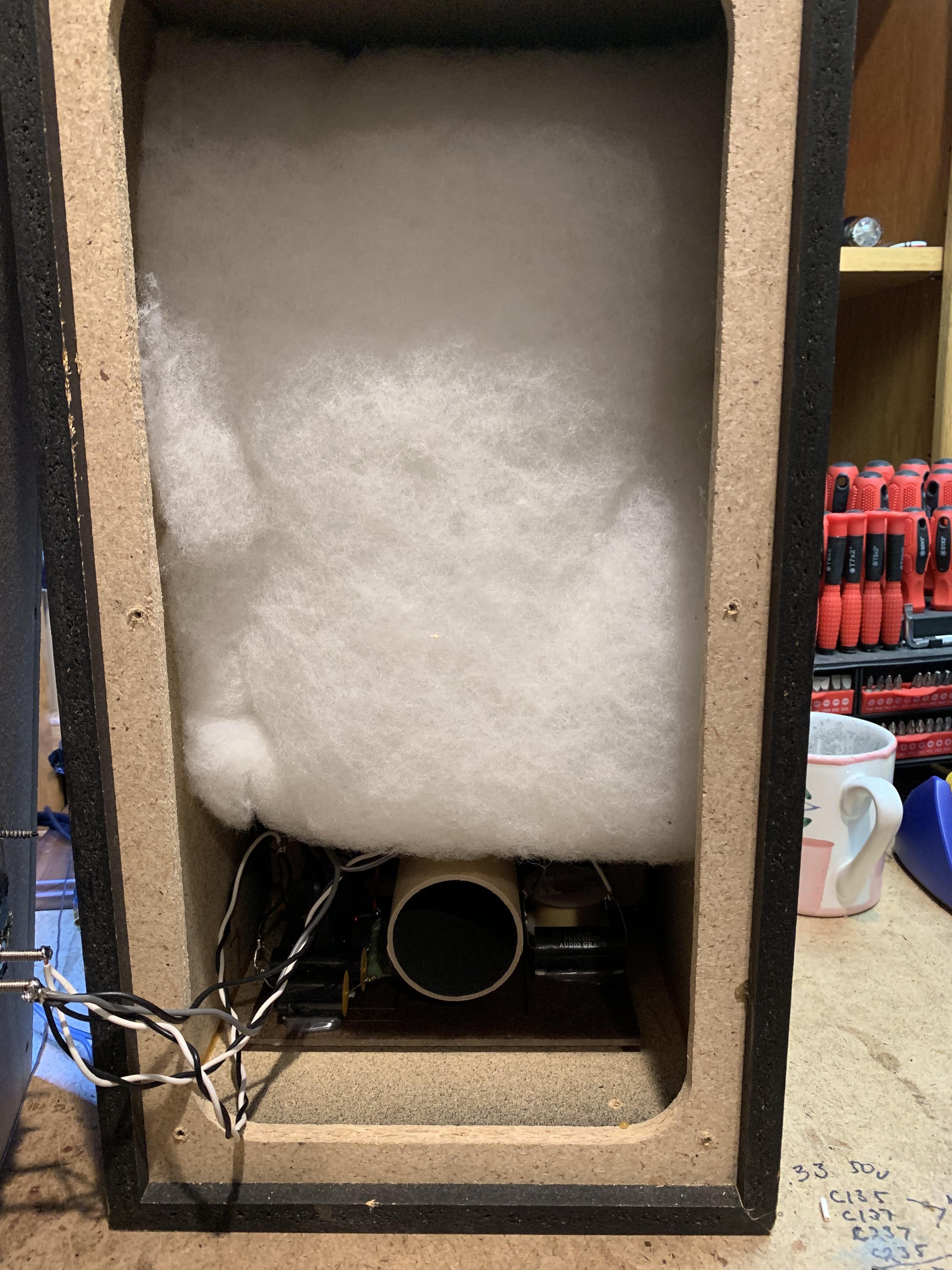 They sound very nice!
Aaron
Enabler Extraordinaire
Comments