Little Bear B4-X
Hi
Got this one yesterday from Nobsound. Sound is good and it has plenty of power for a portable 450mW, not much difference between balance and regular output. Battery should last a bit more than 4hrs.
I do like the DIY look it has and it also looks like a flask. Is all metal case looks like aluminum.
It has two mini RAYTHEON JAN5899 tubes. They only act as a buffer. Cool thing is you can swap OP Amp if you want to. This will be a good companion for my travels.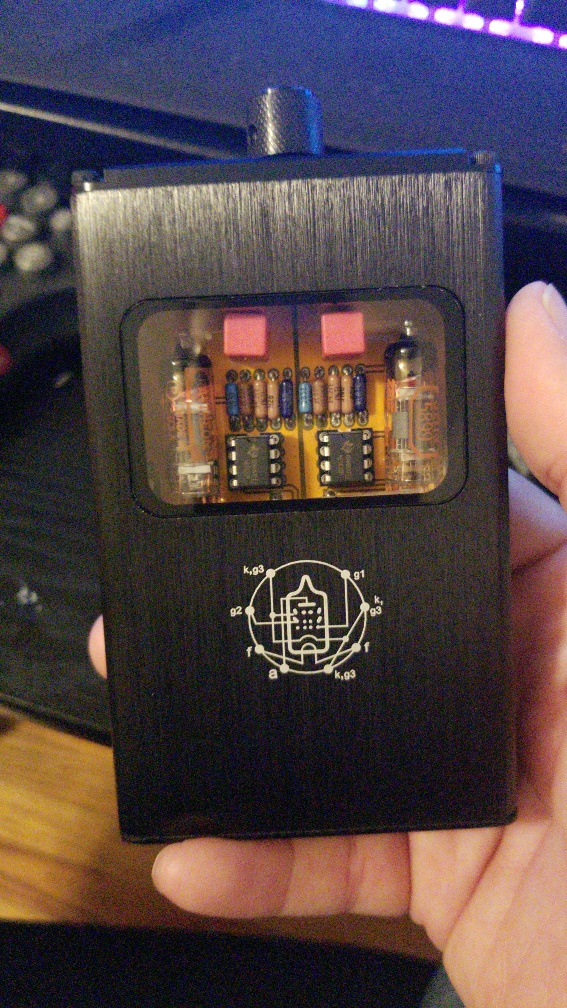 Cheers
HT
AVR-Pioneer SC99
Adcom 585
RTi12s
Rear- RT150
Center-CSi5
Sub-Rythmik audio F25
Player- Oppo BDP-103


Living room 2ch rig:
Peach Tree Decco, Onkyo CS-5VL SACD and Linn Kelidh

Bedroom 2ch rig.
Cary AE-3, Parasound 2125, Marantz SA8005, Usher V-601 or SDA 1C, SVS SB12-NSD, Intel NUC PC and Panamax MX5105

Headphone rig;
Little DOT MK II with upgraded tube's and Sennheisers HD650.
Comments