Dayens Ampino Integrated Amplifier
rooftop59
Posts: 5,155
Don't think much needs to be said on this forum. This is a sweet, smooth, yet punchy little integrated that will blow you away if you haven't heard one.
Of course, at 25 WPC it needs to drive fairly easy speakers. But it sounded wonderful on my Dynaudio Emit 10s in a large living room, and also quite good on some PSB Imagine Bs in a nearfield configuration.
Small nick on top left of face, and light scratch on top. Otherwise very good condition.
This sells with amp only, but I will include a generic power cord if you need it.
It will be wrapped in bubble wrap, in a box, wrapped again, in a second box. It will arrive to you as it left me.
$375 shipped or $350 local, 76708.
Thanks!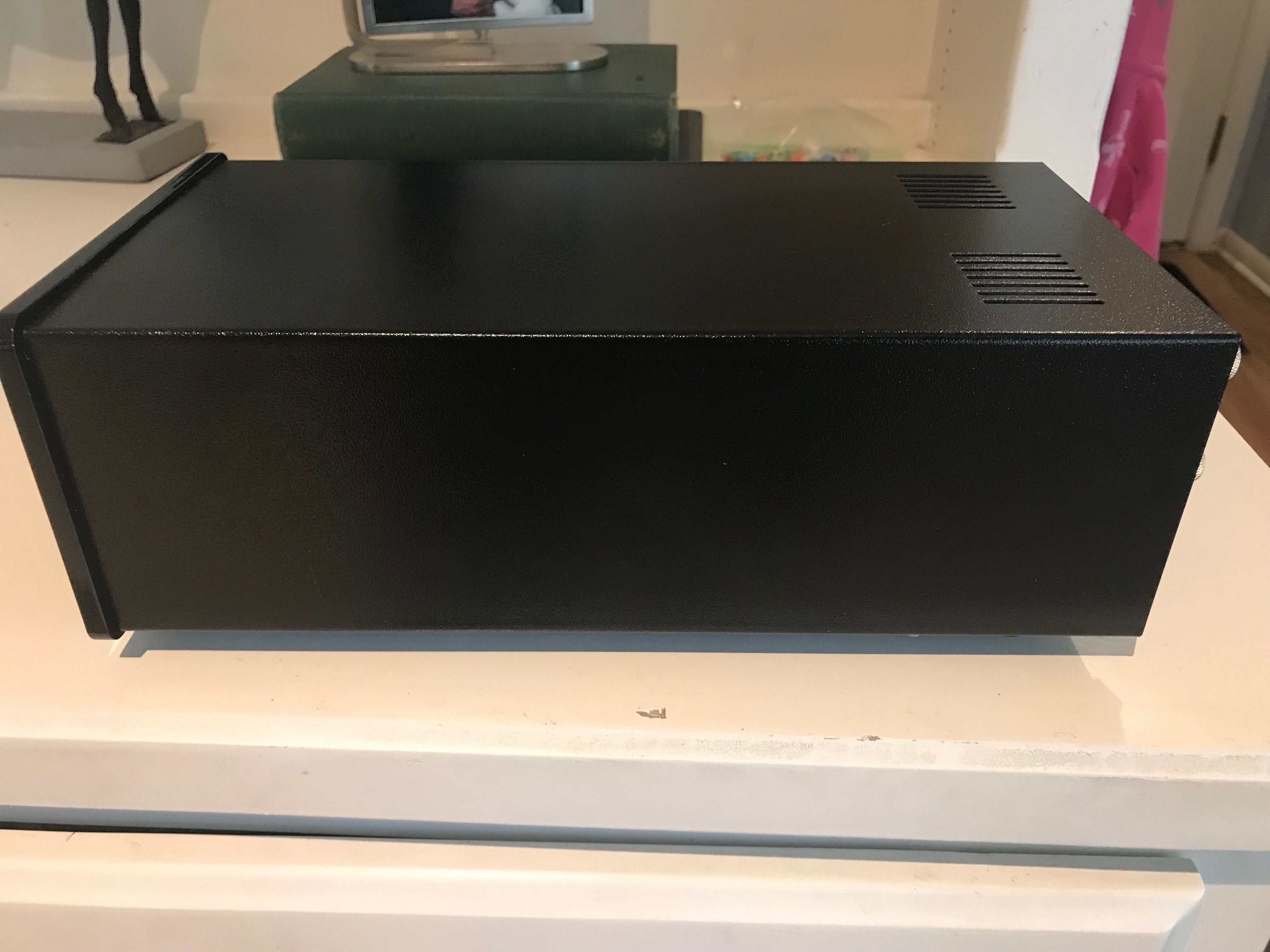 HT Rig:
Denon AVR-X4200w; Peachtree Audio NovaPre; B&K TX4430; Bryson BPD-1; Mains: Dynaudio Emit 10; Center - Polk cs400i; Heights, Center Surround - Klipsch KHC - 6 In-Ceiling; Surrounds - Monoprice in-ceiling; Sub - HSU VTF-2 MK5; LG UP870 4K BDP; NVidia ShieldTV
;
Master Bedroom
Marantz SR-5007; Parasound HCA-1000A, PSB Imagine B, NHT Super One CI surrounds, Martin Logan Dynamo (original), Squeezebox Touch