Marantz 2215B, repair and recap

cortico
Posts: 471
Recently, I have fixed and recapd this 2215B for a friend. It came in with a channel down, ended up being a dirty selector switch, easy troubleshooting and fix.
As protocol on a 40 year old unit, all electrolytic caps were replaced, this time I used a mix of Nichicon FG, KG and Elna SilmicII, the Marantz vibe is there in spades....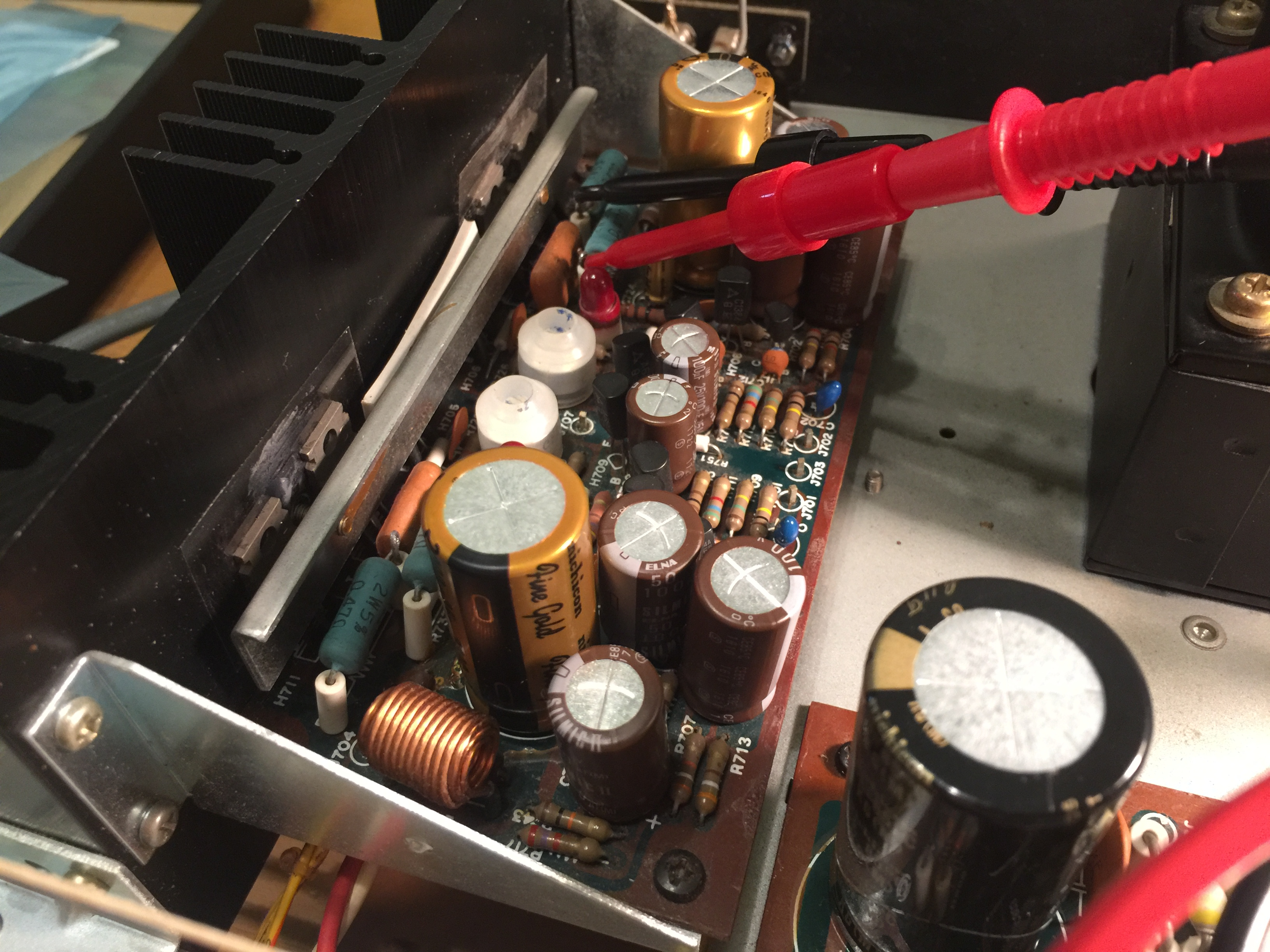 Parasound HC/A 2200II < PL/D 2000 < DA/C 1100HD < CD/C1500
Cambridge Audio phono pre
Pioneer PL530 turntable, Shure M97XE cartridge
Belden ICs
MIT T2 speaker cables
Polk Audio LS70

"If it measures good and sounds bad, it is bad"