New RTiA's in the House
After many many good years in the House the RT2K's and Cs1000p have been upgraded.
Musically they are a big upgrade but it will be the movies that will tell the story for this room. William Bell is breaking them in right now.
I also installed 4 RT-70 Ceiling speakers for Atmos.
The UPS guy was glad he didn't live next to me.
Now I can only hope the DLP will die for the next Phase of this room.
SVS might see a sale before that happens.
It never ends does it.
Love the Polks!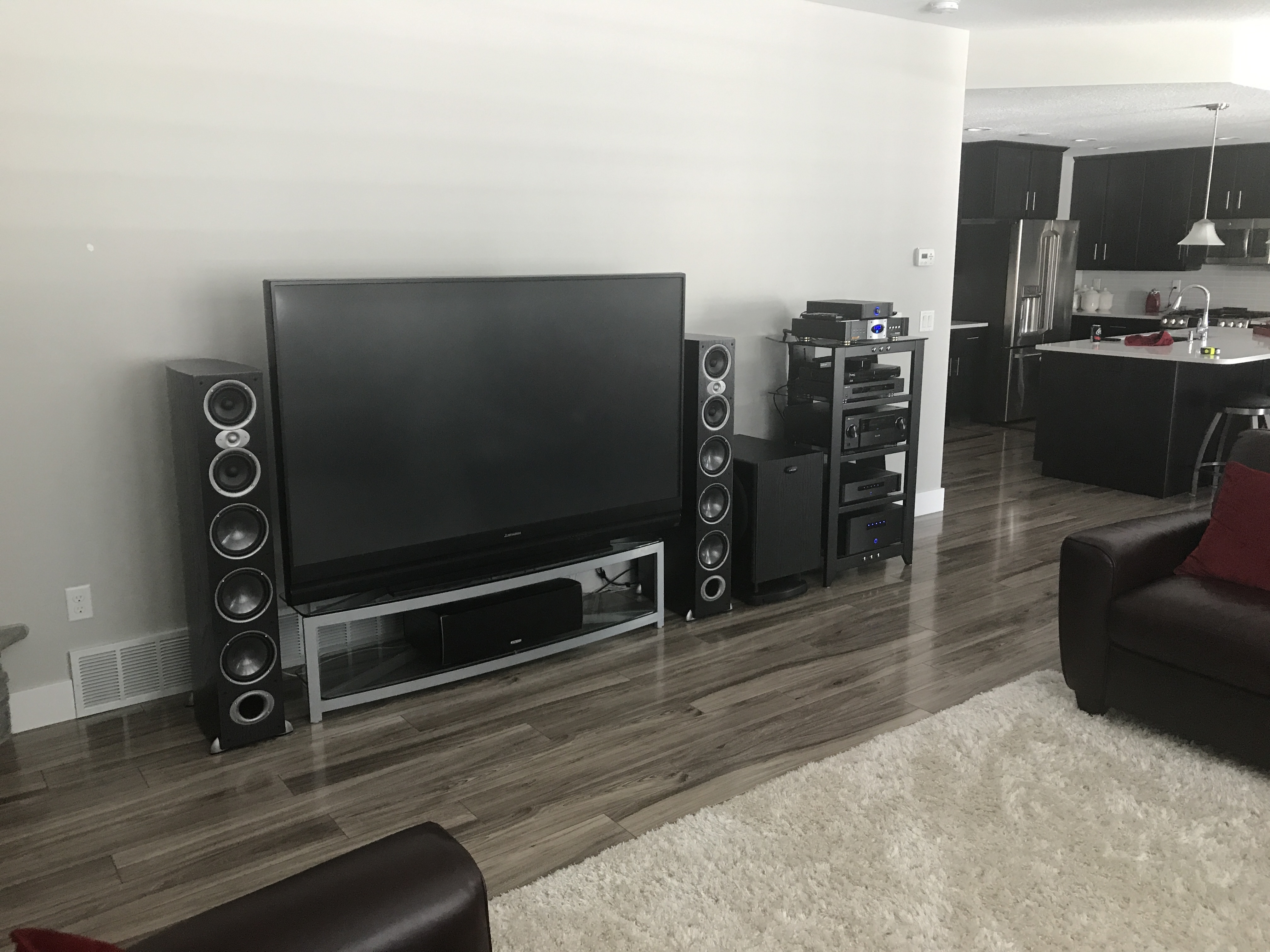 Main room- RTiA9 x4, CSiA6, in ceiling Atmos RT-70 x4, SVS PC 4000 x2, Marantz 7705, OPPO 203, Emotiva DR3 G3, Emotiva XPA-2 G3, Emotiva XPA-5 G3, Emotiva X300, Sony 75" 940E, Panasonic Plasma VT50, PS Audio Power Port X2, Perfect Wave AC-5 x8, Douglas jumpers, SVS Ultra speaker cables, Transparent IC, Furman PFi20 W/Cullen cable, SoildSteel S4-4 rack, GIK room treatments

Office-Infinity Kappa 600, Kappa Center, in ceiling Polk RC80i, Marantz 5012, OPPO 203, Pioneer Elite PDF-59 CD, PSA Stellar 300, Sony 510C 48"

Master BR- LSi7, LSiC, LSI700 in ceiling, SVS-PC 2000, Marantz 7704, Emotiva XPA-5 G2, OPPO 203, Pioneer DVL-919 Laser Disc, Sony 55" 800B

Patio- SDI Atrium8 x3, Emotiva A-100 amps x3