LSi9's Ebony with VR3 Fortress Mods
Mikey081057
Posts: 6,586
A very nice matched pair of LSi9's with VR3 Fortress Xover Mods that were done by Trey.
I would rate them at 8/10 where you might find a few fine scratches that are barely visible.
I have installed AQ Silver Jumpers on the Binding Posts.
There are some mars on the bottoms from being on stands with with rubber feet but nothing out of the ordinary.
They sound great and look great. Grills are in fine shape as well.
$550 paypal + actual shipping to you or free local pickup in 33991.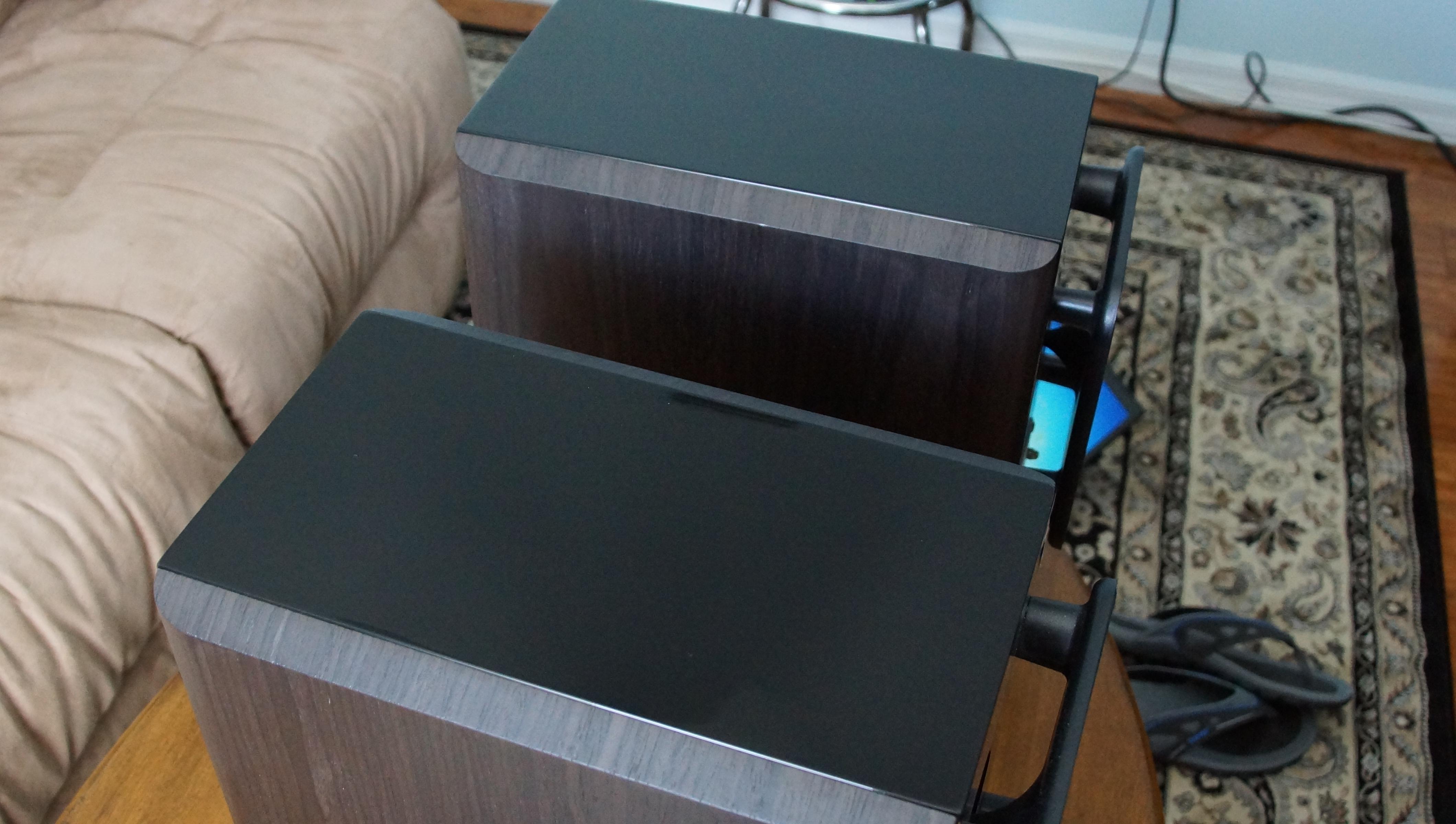 My New Year's resolution is 3840 × 2160

HT:Polk LSiM 706 LSiM 705's VR3 LSiM 703's LSiM 702's| Marantz AV7704 | Sunfire TGA-7401 | Oppo UDP 203 | Sony PS4 Pro| Directv Genie HD DVR | Samsung 75" Q8 QLED | SVS PB13 Ultra | MIT EXP 2's (Fronts & Center)

ManCave: Parasound Halo A21 | Parsound Halo A52+ | Marantz AV7002 AV PrePro | Usher Dancer Mini-x DMD's | Usher BE-616 Center | SVS Ultra Surrounds | SVS SB4000 Sub | SVS SB2000 Sub | Oppo UDP 203 | MIT Shotgun S3's | PSAudio Stellar GCD | Music Hall MMF 5.3se TT w/ Soundsmith Carmen | Mytek Brooklyn DAC+ | Lumin U1 Mini | HP Elite Slice PC | ROON'd for life | Samsung 50" SUHD TV | Sony PS4

Patio | Polk Atrium 8's | Yamaha R-N303BL |

Office |Cocktail Audio X14 | KEF LS50 | Peactree Nova 125SE |

Bedroom | Focal 905's | Chromecast Audio |

Garage | Polk Monitor 5B's

Closet Yamaha M80 | 2 Polk MP3K subs| Yaqin MC100B with Shuguang Treasures KT 88's & CV181Z's | Tesla E83CC's | Marantz 2252B | Marantz 2385 | Bluesound Node |Polk SDA SRS 2.3 |