Audio Research Reference 3
SCompRacer
Posts: 7,252
Bought a nice ARC Ref 3 at a fair price to try in the mix. My first 6H30 tube pre. One 6550 and 6H30 in power supply, four 6H30's in the output. I'm running balanced out to amp, DAC is balanced in. Gotta get an external phono stage to connect the turntable.
I'll have at least four audiophile types here Saturday to voice their impressions. I didn't even have time to warm it up today, just wanted to power it up and made sure it worked.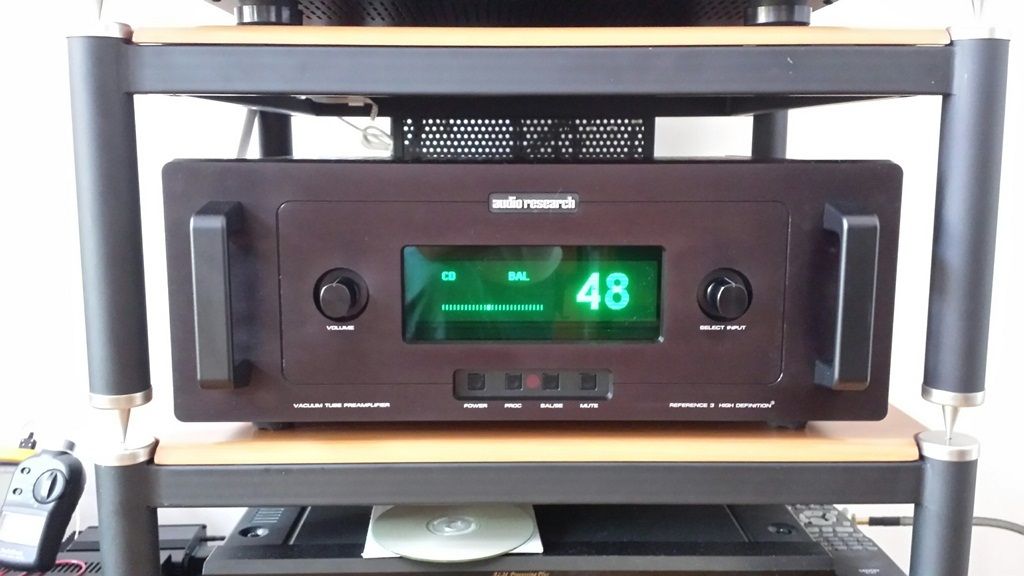 Not my innards or rear panel pic, but they look the same.
Make yourself necessary to someone. Ralph Waldo Emerson

Salk SoundScape 8's * Audio Research Reference 3 * Bottlehead Eros Phono * Park's Audio Budgie SUT * Krell KSA-250 * Harmonic Technology Pro 9+ & Pro 11+ * Signature Series Sonore Music Server w/Deux PS* Twisted Pear Buffalo III Dual Mono ESS Sabre32 DAC * Heavy Plinth Lenco L75 Idler Drive * AA MG-1 Linear Air Bearing Arm * AT33PTG/II & Denon 103R * Richard Gray 600S * NHT B-12d subs * GIK Acoustic Treatments * Sennheiser HD650 *