First box build
bobman7
Posts: 55
SO I built my first sub box for my car last night, kept it easy and went with a sealed enclosure. I think the final product turned out pretty nice and it was fun working with wood again!
Test fitting
No circle jig was available...got to do this the old fashioned way!
Test fitting the back piece, no sanding required so far! I was rally surprised by how it all fit together.
Final Product with Mon. 5s in the background.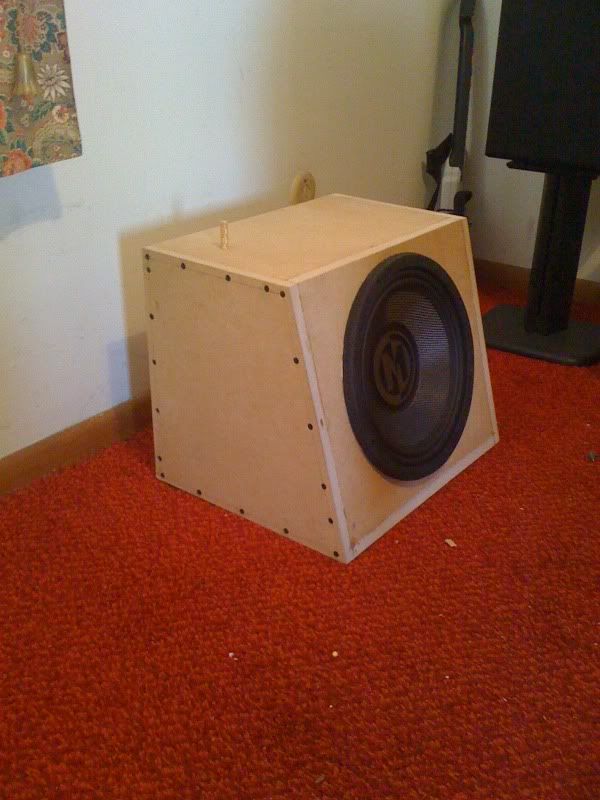 2 Ch Rig
RTA12B
Audio Research D-90
Nikko Beta III
Harman/Kardon FL8450
Computer Rig
Monitor 5
Yamaha RX-500u
Post edited by bobman7 on