HH Scott 340 Receiver Rebuild
A project for a good friend. HH Scott 340 receiver. I agreed to refurb it before realizing how much effort would be required.
But it's all good otherwise I'd have nothing to do. I've been bothering Ken about some details and mhardy might be next.
The multi-value can capacitors will be replaced first. There can be up to four values of same or different value capacitor in each can. Can is marked for values with symbols that match symbols on bottom wafer.
There are multiple ways to replace these can style electrolytic capacitors. CE Manufacturing® builds new multi-section electrolytic "can" capacitors on the original vintage Mallory machinery. They have a video page with three videos showing the process. They are priced around $40 - $50 each but don't offer custom builds that I am aware of. The Scott 340 needs four cans. One 75uf @ 450v x 4, one 20uf @ 450v x 2 with 25uf @ 25v x 2, one 30uf @ 500v x 2 and one 20uf @ 450v x 4.
https://www.cemfg.com/can-capacitors
Hayseed Hamfest is another source for can capacitors. They stuff new cans with modern caps. Brands used are Nichicon, United Chemi-Con, Panasonic, Illinois Capacitor, Rubycon, Roderstein, etc.. They offer can kits for some gear like Fisher, HH Scott, McIntosh. They also offer a custom quote form for values not listed. The kit for a HH Scott 299D is close to what I need for $167. They are in the UK so unsure of what shipping might cost.
https://hayseedhamfest.com/
Another way, if you have the room, is install modern caps on terminal strips in the chassis. While modern caps are smaller, there is not enough space for the fourteen values this 340 needs, so I chose the disassemble, clean and restuff the can method. It's labor intensive but lowest cost. I chose Nichicon UCY 12,000 hour rated caps. IIRC cost was 50 bucks for all values needed.
I file the rolled edge off can and careful remove the wafers. After that, some large screws, some heat and brute force to pull it out. I did it in garage as it stunk when opened. Some folks cut the can. Some use side cutters and roll the edge back. The procedure I chose, the can will slide onto the round wafers. There is a stack of three wafers. By removing one layer, I can reroll the edge over the ring with tabs. You need those tabs to attach it to wafer riveted to chassis.
I'll do the 75uf/75uf/75uf/75uf @ 450v/450v/450v/450v common positive, yes, positive ground, can first. Once the new caps arrive, I'll see if I can fit the rest in the chassis. The other three cans are common negative ground.
Adapt a cap makes a small circuit board that fits modern caps and rivets/nut-bolts to chassis. You have to figure out how to attach the can to cover them. A guy on ebay supplies a similar can kit with round wafer that can fits on. I don't want any exposed caps above the chassis and want to keep the original appearance.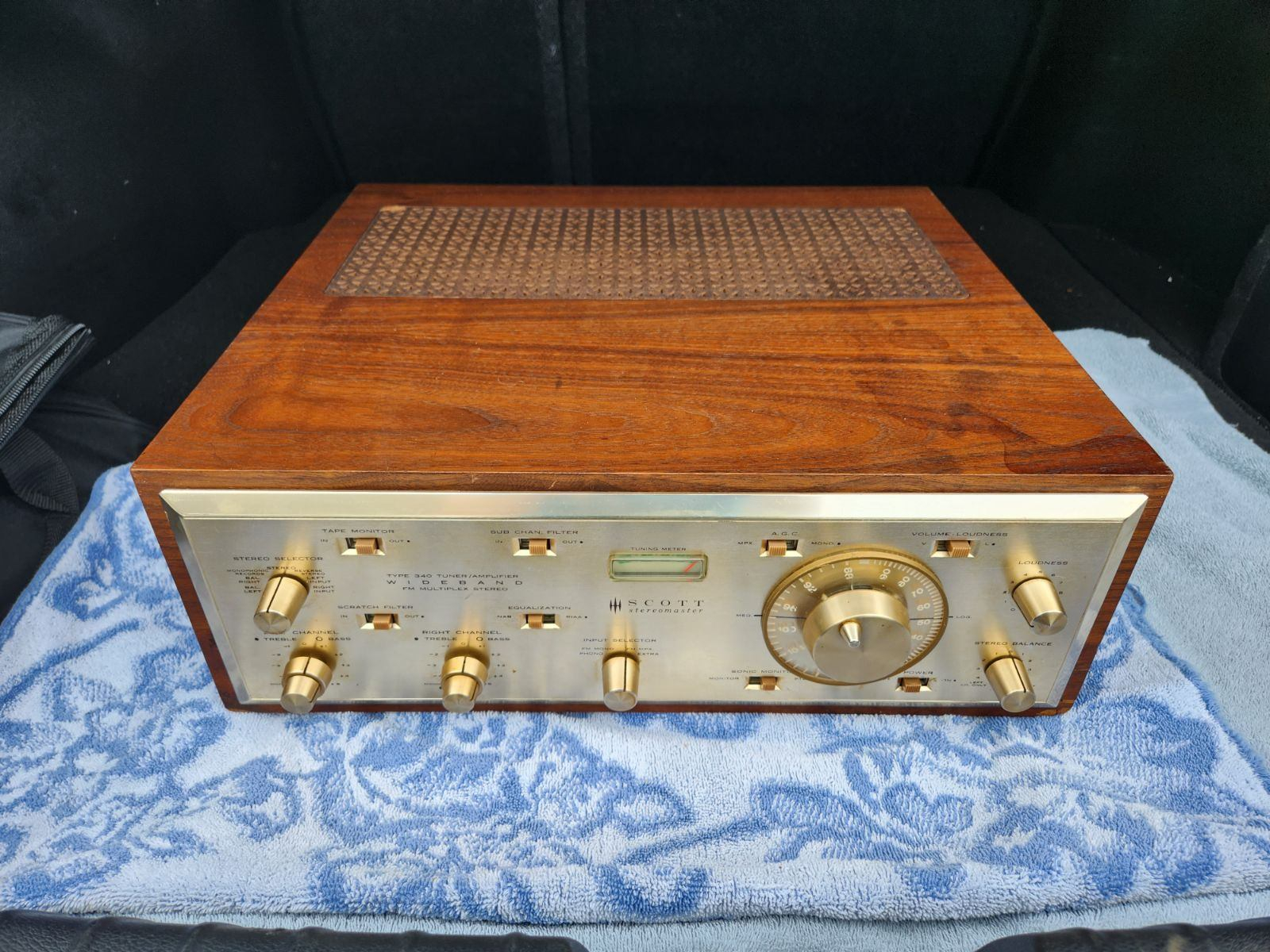 Salk SoundScape 8's * Audio Research Reference 3 * Bottlehead Eros Phono * Park's Audio Budgie SUT * Krell KSA-250 * Harmonic Technology Pro 9+ * Signature Series Sonore Music Server w/Deux PS * Roon * Gustard R26 DAC / Singxer SU-6 DDC * Heavy Plinth Lenco L75 Idler Drive * AA MG-1 Linear Air Bearing Arm * AT33PTG/II & Denon 103R * Richard Gray 600S * NHT B-12d subs * GIK Acoustic Treatments * Sennheiser HD650 *
Comments