Which xover is correctly assembled?
Both of these xovers are supposed to be B2000A. For 2.3's. The top one is actually labeled B2000A, 2.3. The bottom one is only labeled 2.3.
I purchased 2 of the top ones off eBay years ago.
The bottom one I purchased directly from Polk around the same time.
Both have 4 resistors. As they should.
Notice the caps in the center of the board are reversed. I think I'm correct in saying the top one is good and the bottom one is a fluke./Users/jimcook/Pictures/Photos Library.photoslibrary/originals/A/A431742A-B7B7-4367-B067-A990413A6BB2.jpeg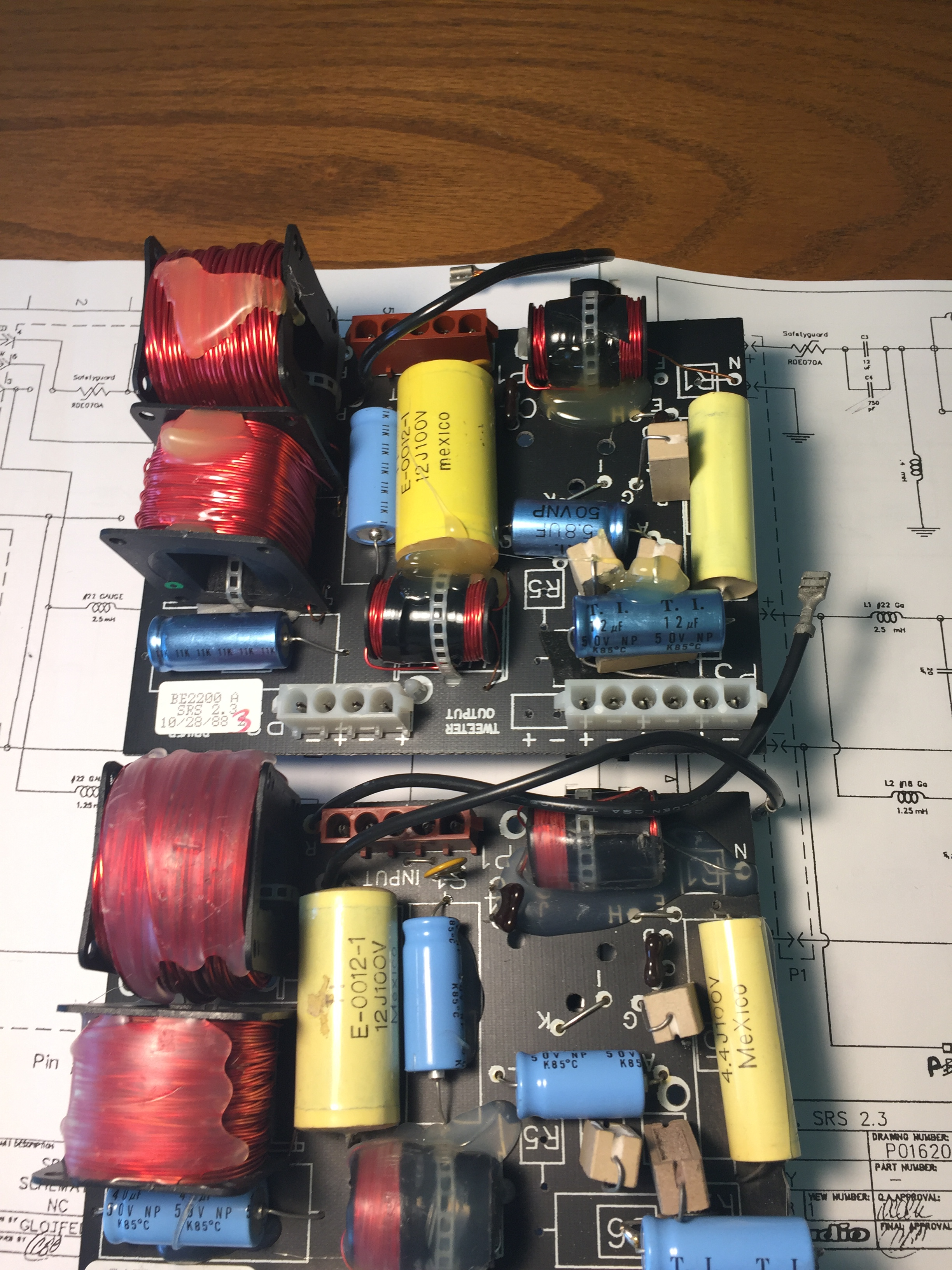 Post edited by neskahi2 on
Answers