Aerosmith Just Push Play LP / Sealed or???
So, I've had this sealed Just Push Play LP for many years. I really like the album art. Hajime Sorayama did a gynoid resembling Marilyn Monroe.
IIRC got it from a record store in WI many, many years ago. I also have an open one that I've played. The sealed one has an Amoeba tag on it ($10.98 + tax!) with what appears to be an anti-theft strip on rear. The tag and strip are taped over, but the overlay tape doesn't go all the way around the edge of LP jacket.
I don't see any ragged edges on the shrink film under the tape like it's been opened and wonder if anyone here has seen an LP tagged like this from Amoeba? Or is it just an elaborate fake sealed LP job?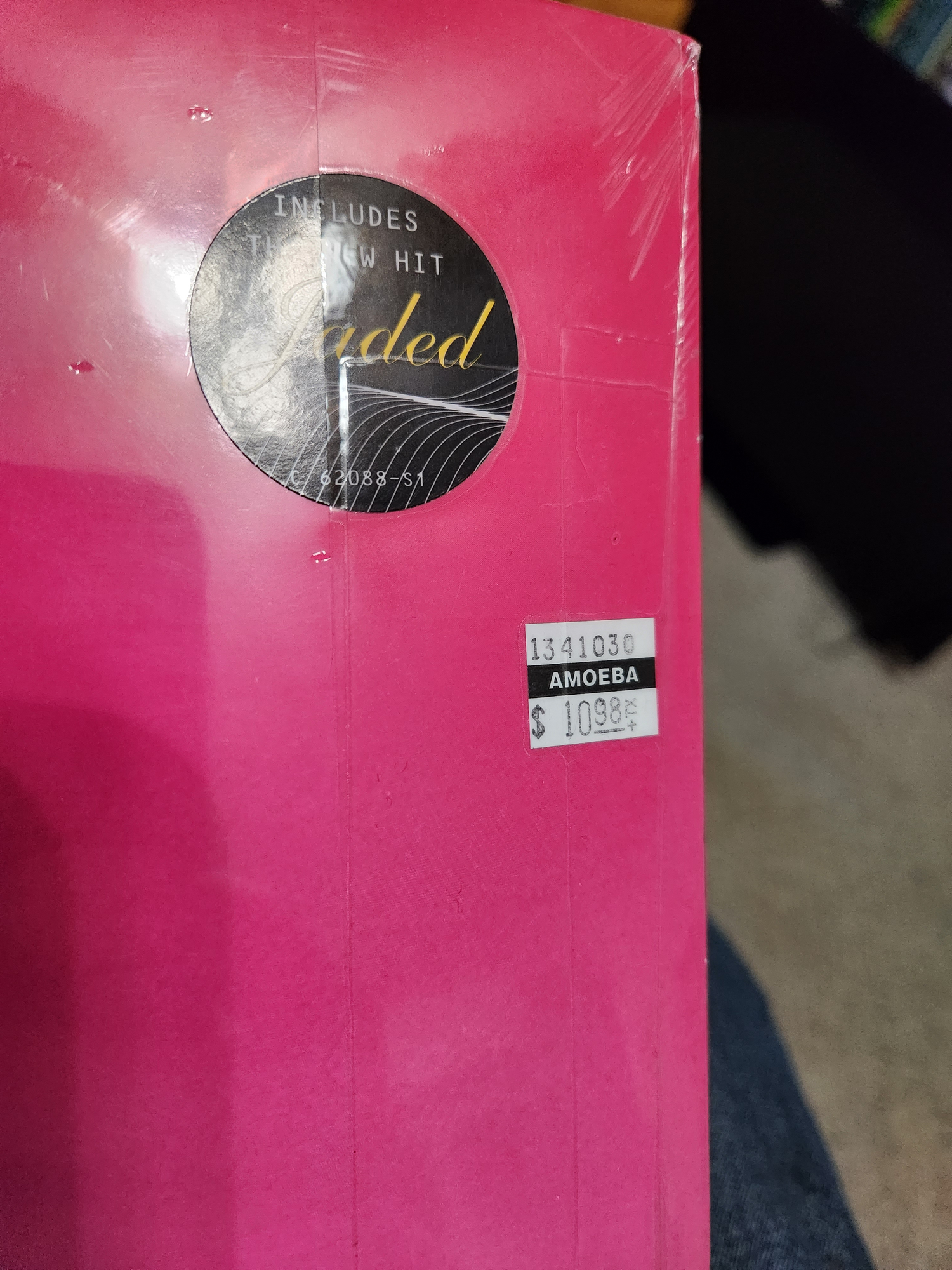 Salk SoundScape 8's * Audio Research Reference 3 * Bottlehead Eros Phono * Park's Audio Budgie SUT * Krell KSA-250 * Harmonic Technology Pro 9+ * Signature Series Sonore Music Server w/Deux PS * Roon * Gustard R26 DAC / Singxer SU-6 DDC * Heavy Plinth Lenco L75 Idler Drive * AA MG-1 Linear Air Bearing Arm * AT33PTG/II & Denon 103R * Richard Gray 600S * NHT B-12d subs * GIK Acoustic Treatments * Sennheiser HD650 *
Post edited by SCompRacer on
Comments