wiring Polk Atrium Sub100
Receiver is a Panasonic SA-HE100 (
https://www.manualslib.com/manual/119574/Panasonic-Sa-He100.html?page=7#manual)
Currently outdoors had 2 polk atrium 8 speakers setup in solo mode on either side of the deck (24 feet). Had speakers wired to the speaker terminals on the receiver. Wife said not enough bass so I bought atrium sub 100 to use. Immediately after getting it read "designed only for Atrium Sat300"
Well anyway I wired it the best I could figure out (im a complete idiot with this stuff) and I do feel the bass. But it only is really felt if the volume is above 50%.
So questions:
Does me wiring it the way I did make it ineffective? Do I need an adapter? Should it be going solely through "subwoofer out"?
Is this just the nature of outdoor subwoofers? that you don't 'feel' them unless its pretty loud? I've drawn a diagram and included my wiring setup.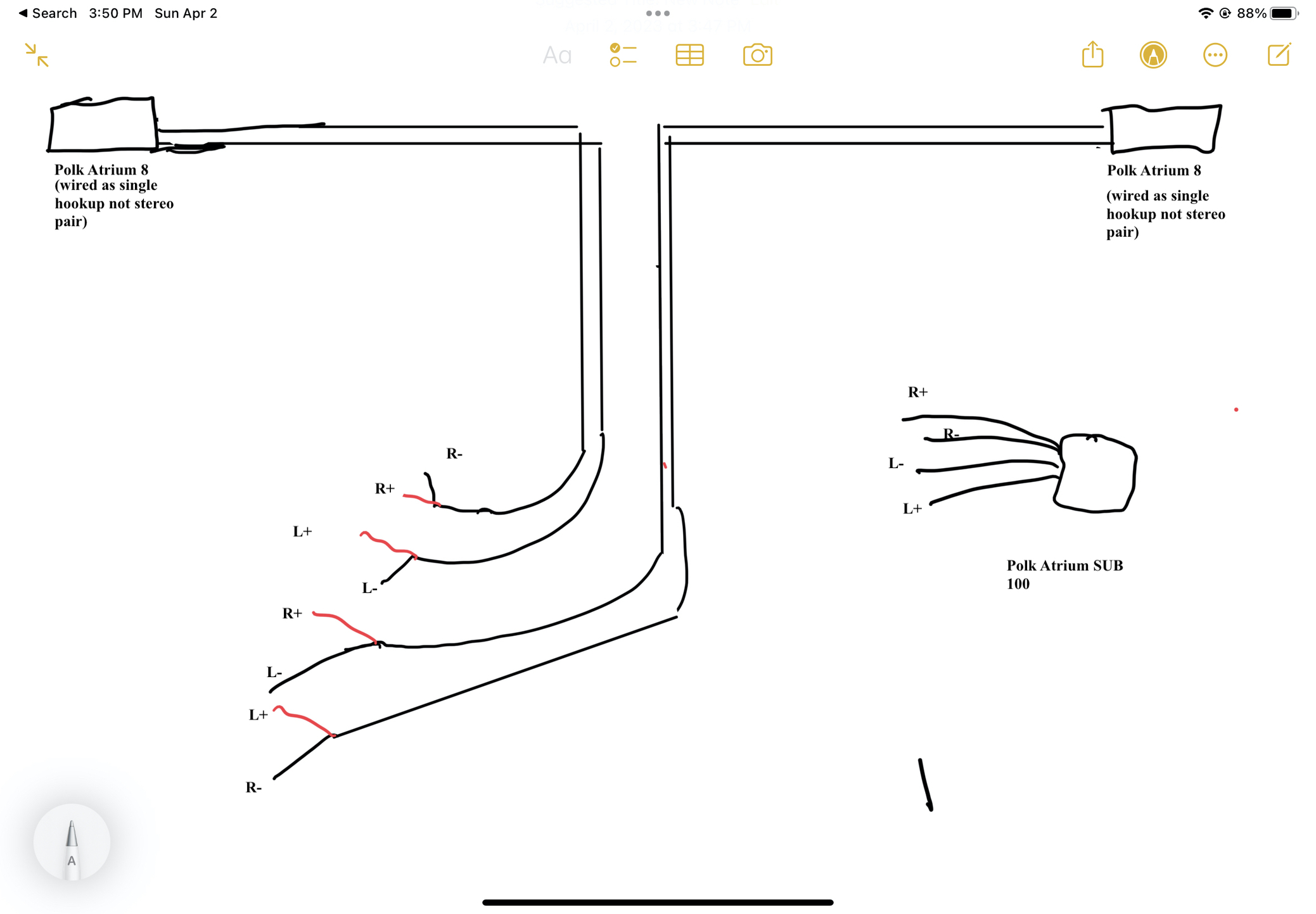 Answers