Muddy Waters Folk Singer Mofi One Step coming

For those interested in One Step pressings… Yesterday mofi minute announced that Muddy Water Folk Singer will be the next one step released (after Carole King Tapestry). Tapestry expected to ship first 2-3 weeks of January with Folk Singer coming possibly April. Also interesting to note is that Mofi has apparently taken over the packaging of the one steps instead of a contractor to improve quality control.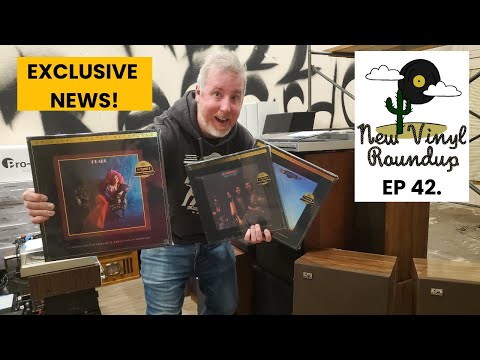 https://m.youtube.com/watch?v=cjCA5DwAIJ4
Preorder for Folk Singer if interested:
https://www.musicdirect.com/vinyl/Muddy-Waters-Folk-Singer-(Lmt-Ed-UltraDisc-One-Step-45rpm-Vinyl-2LP-Box-Set)
I know the old mofi pressing is really well liked and I've heard good things about the recent analogue productions release. Once i heard about the one step a year ago, I decided to hold off on any other version and wait for this release.
Primary: Doshi V3.0 pre and phonostage, Vandersteen M5-HPA, Vandersteen Quatro CT, AMG viella, Goldfinger Statement, AQ Niagara 5000, AQ IC and power cords, Mapleshade Samson V.5

Secondary: Nakamichi PA7, Nak CA5, Polk LS90, Sota Sapphire, Sumiko MDC800, Van den hul Crimson