Digital Transformation Complete....for now.
As some of you know. all my vinyl gear is gone and some of you have PMed on the vinyl itself which I appreciate. Please be patient-I work in an industry which is getting verrrrrry busy this time of the year and after the new CY I will be getting back to you on your inquiries. Back to title of my post. I am loving the convenience and connectivity of the Cambridge CNX v2. I went a step further this week and tubified the rig with a Black Ice Audio Glass FX Tube DAC:
The first owner had installed Hammond 12ax7 tubes which on a very limited trial run sounded way too pronounced in the bass and details in the uppers were lost in the soundstage with music styles from The Orb, Tame Impala, and the uppers were annoying on some assorted ambient music.
It only took about 2 days for the Hammond tubes to come out and enter a pair of 1957 Valvo Long Plates which were bought here and were my favorite tubes when I had my Cary pre in the mix. I only had the Valvos running for about an hour but they are warming up and killing it. There are other assorted tubes which will be auditioned through the holidays. Back to the DAC. Upon opening the double box and removing, this thing is heavy and solid and....looks much better in person. I guess I can stream wifi right to the unit itself which is really a function I may never use, but the price and seller and price was right on this purchase. Here are some assorted pics of the DAC itself: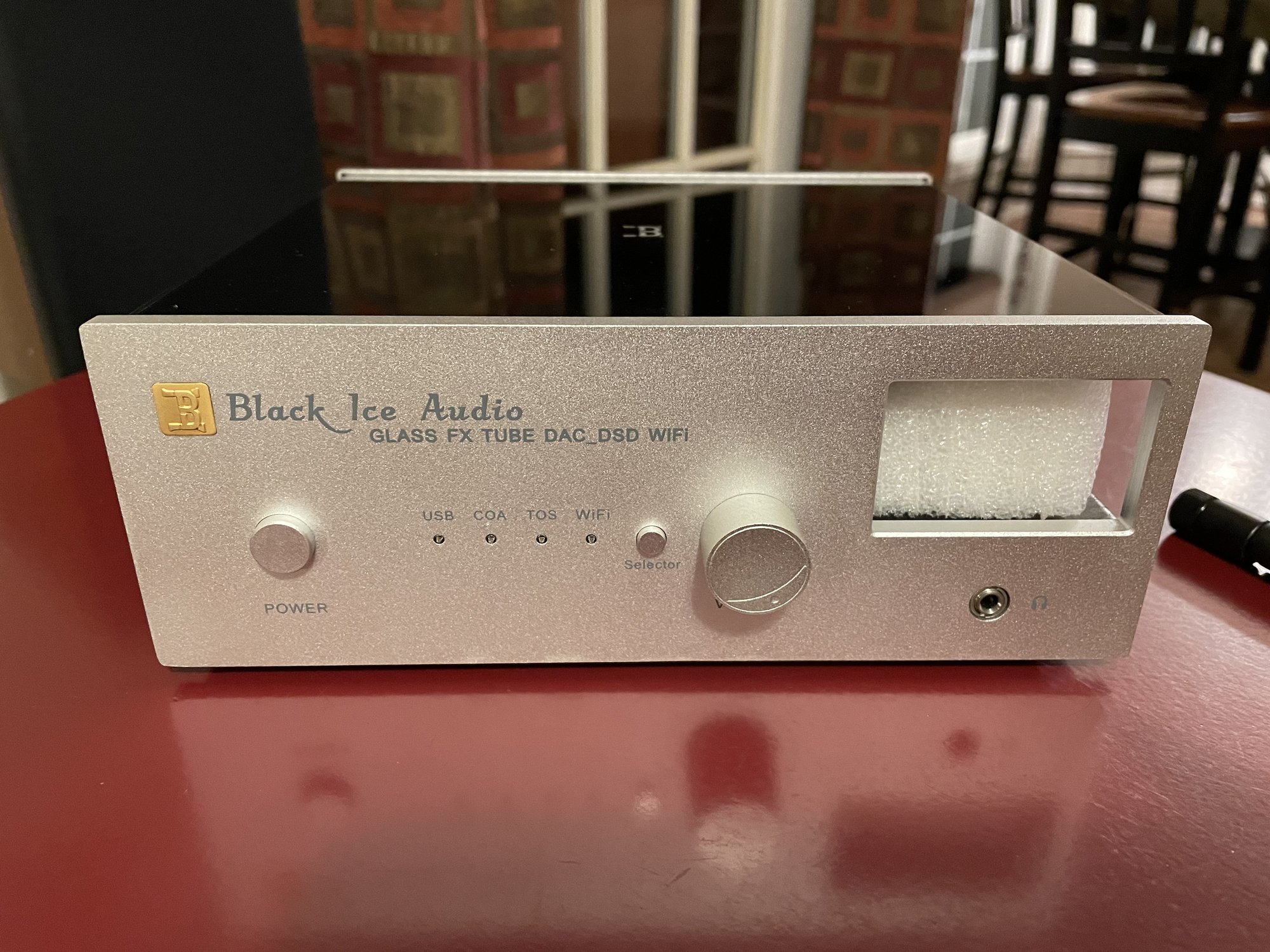 Comments