Album Spotlight - James Taylor's "Hourglass"

treitz3
Posts: 14,511
Hello and good afternoon to you all. As you know, I simply love a well recorded album. Not because it makes your system shine but because of the sound. You know, the beautiful end result as to what hits your ears.
Well, every once in a while you come across an album that you rarely ever hear about or maybe never heard about that simply sounds wonderful. Please allow me to introduce you to
James Taylor's "Hourglass" DSD SACD. SKU number 7464-67912-6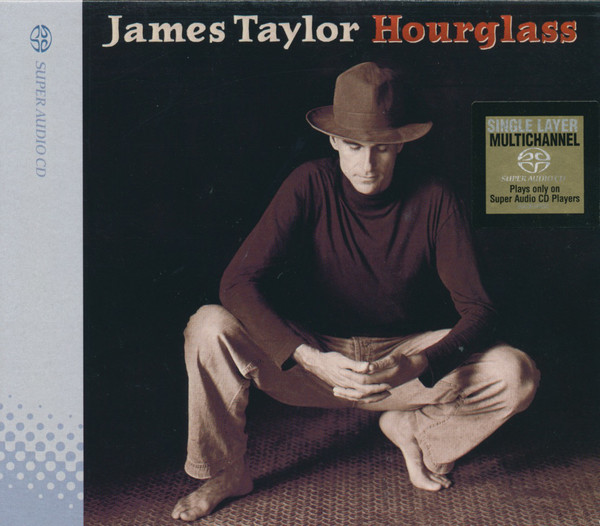 Unfortunately for some, if you do not have an SACD Player? This is not for you, as it will not play. With that said, it features Yo-Yo-Ma on the Cello but includes other instruments that include the fiddle, tin whistle, harmonica, Acoustic bass, Soprano, Tenor and Alto saxophones as well as both guitar and steel guitars. The album also includes vocals by Sting, Jill Dell'Abate and Shawn Colvin.
Now, I do not have the redbook version and I have not heard the LP in years but if you do not have this album and you have an SACD Player? Get it. You will not be wasting your hard earned money. It can be hard to find great music with a stellar recording but one needs not look any further than this for that great combo. I would even go so far as to say that this album may just be one of James' finest albums.
Simply great music.
Tom
PS - I would not recommend getting the recent LP's of this. I have read a lot of bad things about the mastering/pressing. Caveat Emptor.

In search of accurate reproduction of music. Real sound is my reference and while perfection may not be attainable? If I chase it, I might just catch excellence.
~ The best way to enjoy digital music reproduction is to never listen to good analogue reproduction ~
~ Not all things that can be measured can be heard and not all things heard can be measured ~
~ When the law ends, tyranny begins ~