Dynaudio Emit M10 Speaker pair (white)
I realize there might not be much interest here given the color, but I figured I would give it a shot. In excellent condition, I did add bumpers to the bottom. They come with port plugs which provide a more even flat response and make these very easy to integrate with a sub (see measurements here:
https://i.nextmedia.com.au/Assets/dynaudio_emit_m10_loudspeakers_review_test.pdf)
.
These are my favorite small bookies I have ever owned, and made me fall in love with the Dynaudio house sound. I clearly preferred these over the LSiM703s fwiw. Less bass, but much better treble, and just a really exciting and coherent musical presentation. Hey hole I don't always agree with them, I think whathifi got these right. Only reason for selling is that upgraded to the excite x18, which honestly isn't as big an upgrade as I was hoping for!
Polkie price $450 shipped conus via FedEx ground. Paypal, please cover any applicable fees. This price is for active polkies with at least 100 posts and 6 months membership. Anyone else will have to cover shipping.
Thanks!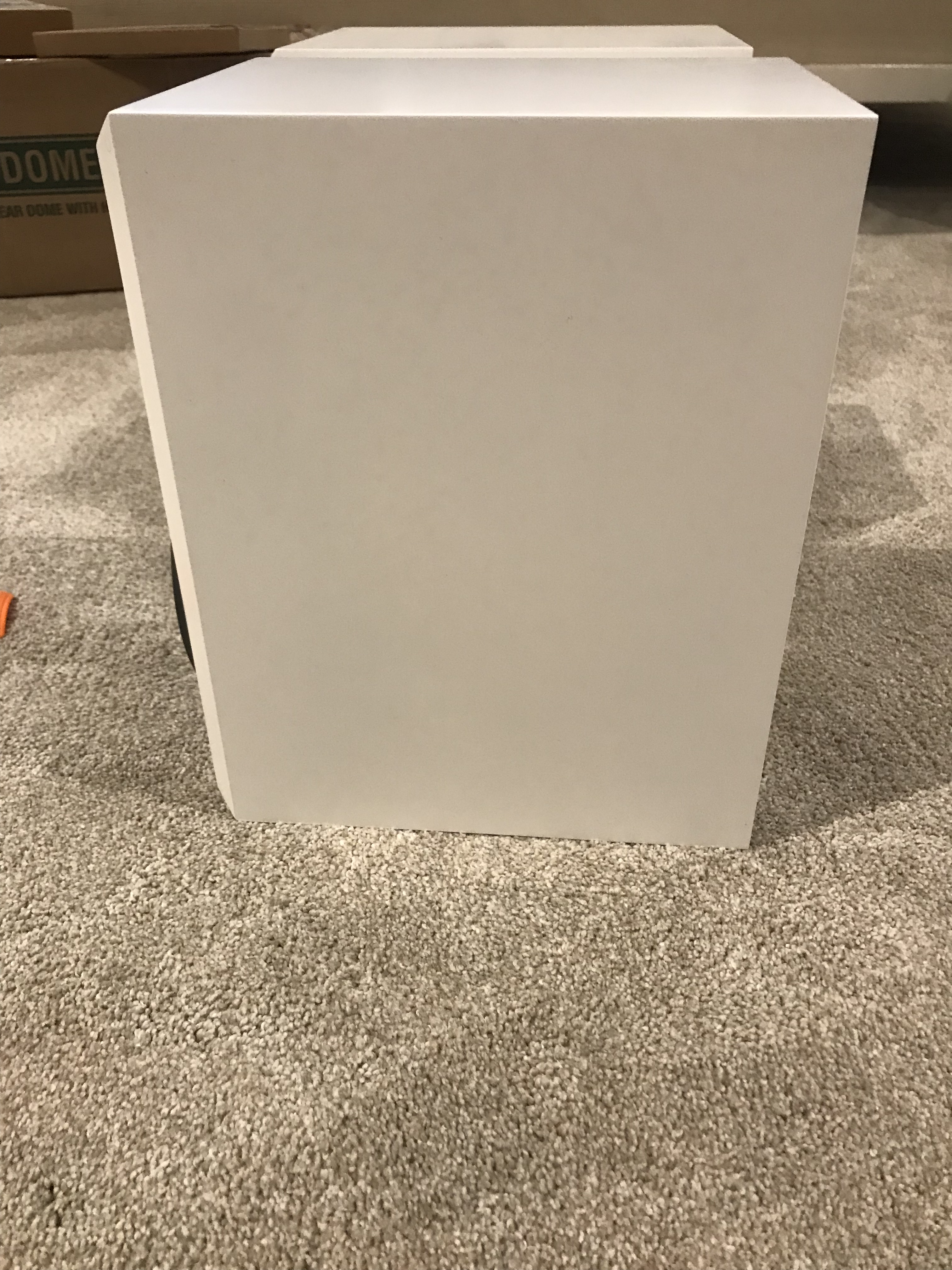 Living Room 2.2: Usher BE-718 "tiny dancers"; Dual DIY Dayton audio RSS210HF-4 Subs with Dayton SPA-250 amps; Arcam SA30; Musical Fidelity A308; Sony UBP-x1000es; Squeezebox Touch with Bolder Power Supply Game Room 5.1.4: Denon AVR-X4200w; Sony UBP-x700; Definitive Technology Power Monitor 900 mains, CLR-3000 center, StudioMonitor 350 surrounds, ProMonitor 800 atmos x4; Sub - Monoprice Monolith 15in THX Ultra Bedroom 2.1Cambridge Azur 551r; Polk RT25i; ACI Titan Subwoofer
Comments