Little Blessings...
nooshinjohn
Posts: 21,320
Coming up now on two years since I last hugged my mother... among the last things I did with her was bake my favorite Christmas cookies from when I was a boy, and for a brief couple hours, she was just Mom, and I was her little boy again.
She went to be with God on Memorial Day of 2017. Several months go by, and I was watching tv when a commercial comes on for Hershey's Kisses. In the commercial, a little boy and his mom are making peanut butter blossom cookies, with the kisses in the middle. They were my favorite Christmas cookie, and the last memory I have of spending time in the kitchen with her.
She had lost the original recipe she used when I was a boy, so she started using a different one than I remembered, but that was ok. It was the time spent doing it that mattered most. Fast forward to this past Thursday....
I am in Target shopping for things and as I am walking past the 75 percent off candies, I see a package of Hershey's Kisses. It was the last one they had from the holidays, and on that package was a recipe for Peanut Butter Blossom cookies. Of course I bought it, along with all the stuff to make them.
Suddenly I felt as though she was with me in that kitchen again, with me stealing the occasional piece of chocolate when I felt she wasn't watching. That first bite of warm cookie with the kiss in the middle confirmed what I had hoped... her recipe was found!
Life is full of little miracles, if you listen for them, and what was a holiday tradition thought long gone can live again thanks to that little angel that has been whispering in my ear. I love you Mom.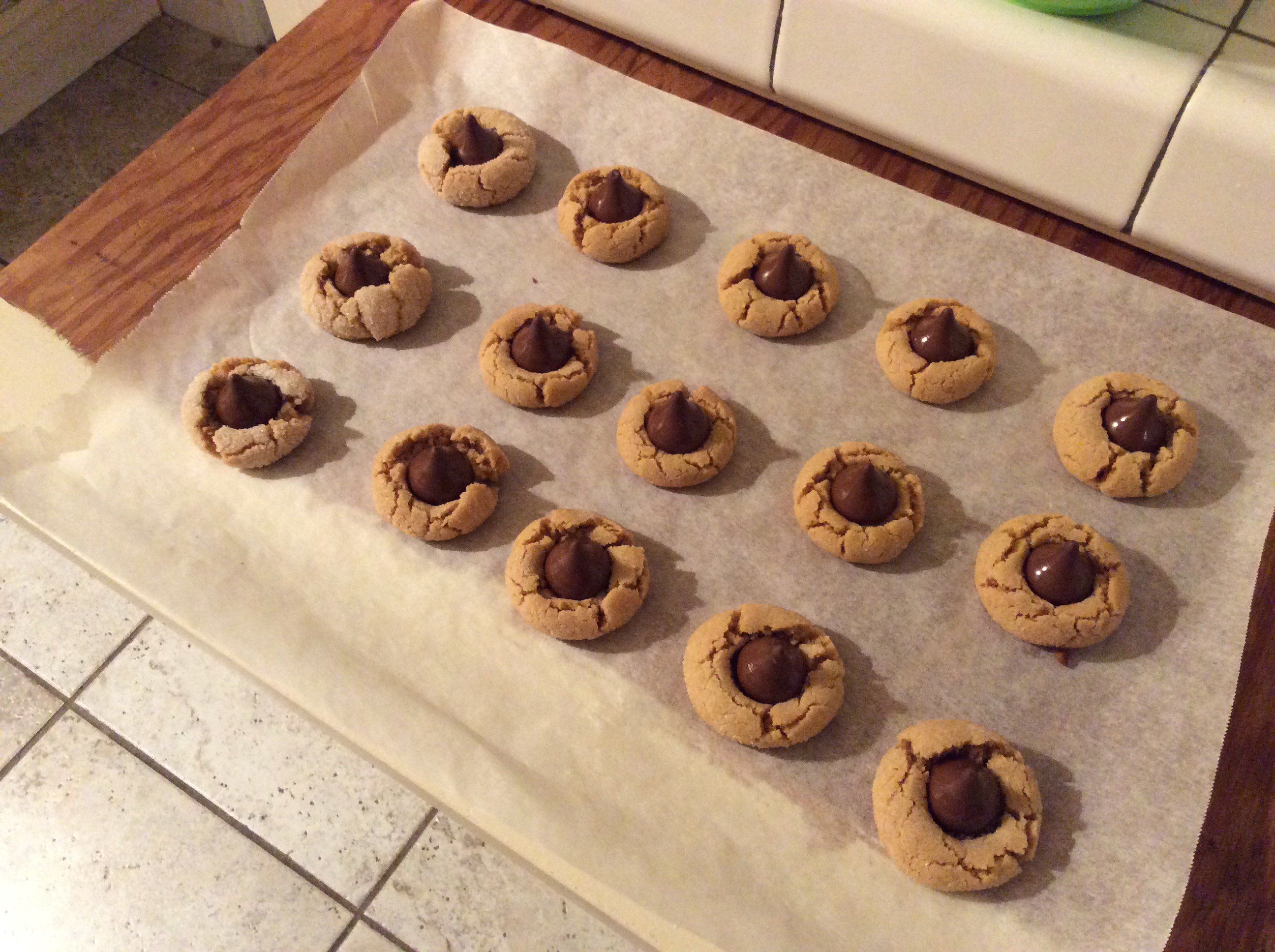 The Gear... Carver "Statement" Mono-blocks, TriangleArt Reference SE with Pass Labs Xono Phono Preamp, Walker Precision Motor Drive, ClearAudio Goldfinger Diamond v2 cartridge and Origin Conquerer Mk3c tonearm, Polk Audio "Signature" Reference Series 1.2TL with complete mods, Pass Labs X0.2 three chassis preamp, PS Audio PerfectWave DAC MkII, Pioneer Elite SC-LX701, Oppo UDP-205 4K Blu-ray player, Sony XBR70x850B 4k, Polk audio AB700/800 "in-wall" surrounds.

Saying that it's "too hard" to pursue your dreams is no different than admitting to yourself that you are too lazy to achieve them.

"If it moves, tax it. If it keeps moving, regulate it. And if it stops moving, subsidize it."