Klipsch " the sixes" Cool new set of powered speakers
stangman67
Posts: 1,280
Hey polkies,
This is my first new audio purchase in a while. I'm moving from DC up to Rhode Island for a six month navy school before moving down to Florida. I will have all my household goods up in Newport but the vast majority will be in storage as I am living in what amounts to a furnished roommate share program in military housing. So with that living situation I will not be able to setup my full 2 channel system.
So I just picked up a set of these Klipsch "the sixes". I would like to start off by saying I have never been a huge fan of the Klipsch house sound if you will. They have always been a little too forward and for me. People love to characterize Klipsch as speakers with a lot of "attack" which I think is a good way to put it. This set of powered speakers really intrigued me though, for a relatively low price you get a set of beautiful, real wood (!) veneered powered speakers. There are usually 799.99 but available for 599.99 right now.
I temporarily set these up today in my current place to get a sense of what they are, obviously I have no final thoughts as these were just thrown on a dresser and played with an aux cable from a cell phone, far from an ideal setup. My initial impressions are very positive although. They are quite big bookshelf speakers at 16" ish tall and certainly sound bigger than a traditional bookie. They house a Single 6.5 woofer and horn loaded 1" titanium tweeter. They are certainly forward but I would not characterize them as overly bright or harsh. I am very impressed with the bass capability as well, These things were pumping out some serious bass on Genesis' Firth of Fifth. The imaging seemed very good given the setup inadequacies which is impressive.
All in all I think for 599, these are a serious no brainer. In Rhode Island these will be setup with a Music Hall MMF 7.3 Turntable and a Cambridge Audio Solo Phono I picked up from Joecoulson. Possibly will utilize one of the digital inputs with my Bluesound Node 2 as well. These will be sticking around and will be going in the living room with a turntable in the future permanent house.
Thanks for listening to this all over the place "review" of sorts! I will be updating in a few weeks when I get these setup in a legitimate listening environment with good source equipment.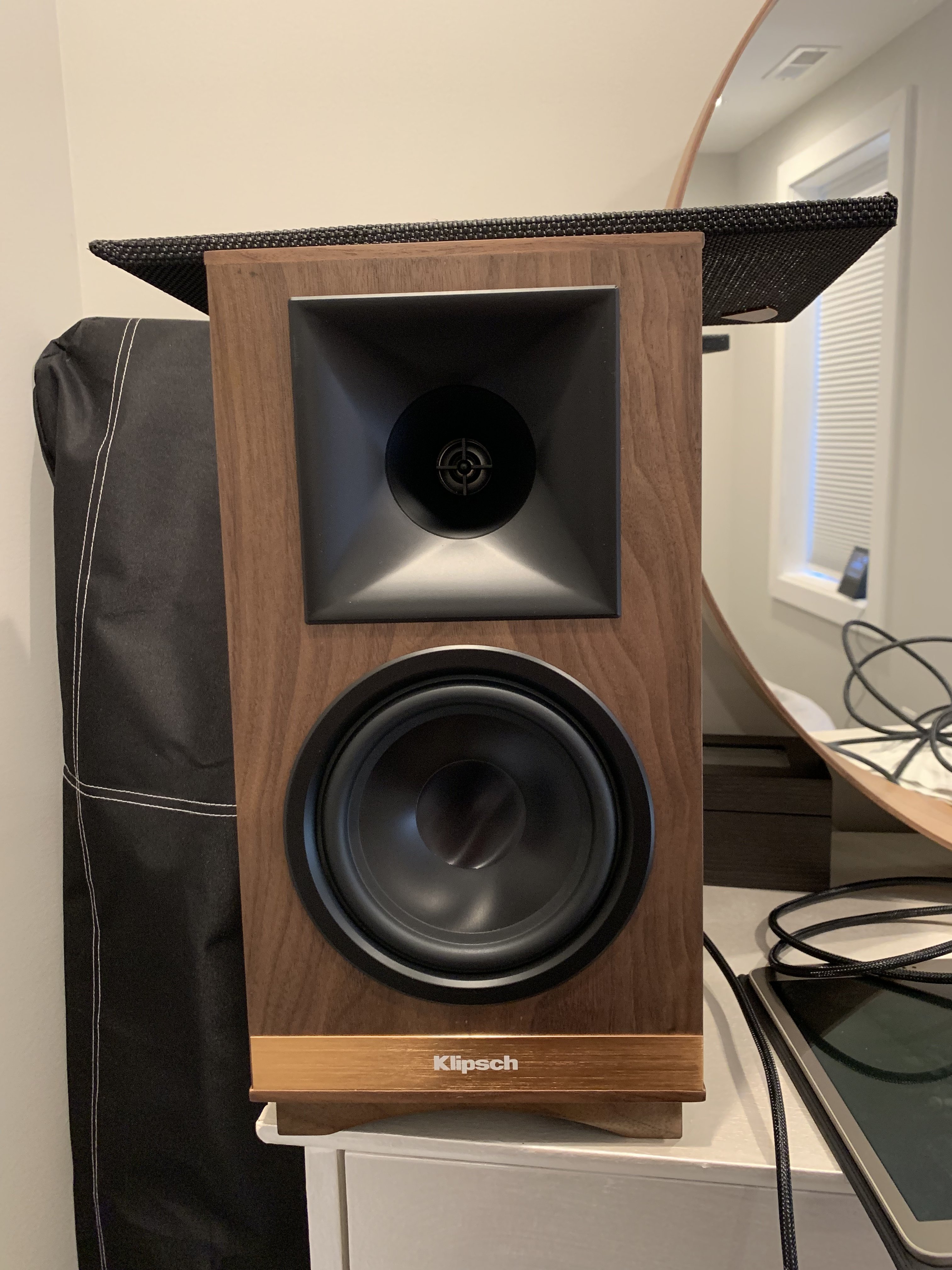 2 Channel - Major reduction complete

KEF LS50W I Rega P6 w/ Ania MC I Rega Fono MC I Audience Ohno ICs