Now I know
rpf65
Posts: 2,113
A few weeks ago, I was really bored, and decided to see what the modern day Billboard 100 consisted. Like many people, I'm stuck in my own little world, and was just curious of what the masses listened to.
After going through the list, eliminating every singer/group that I know that I detest, and listening to a few seconds of those that I never heard of; yes, many songs I condemned within 10 seconds-they were that bad, I found there were exactly 2 songs that I wouldn't jump out of the shower with a head full of shampoo and smash the radio I have in the bathroom. The bathroom radio has a rough life.
Anyway, I asked a few people and they were curious also. They recognized very few on the list, and not being as brave as me, didn't give those unrecognized artists the 15 seconds they deserve before you condemn them to the skeet launcher.
The answer, or at least an excuse is found here.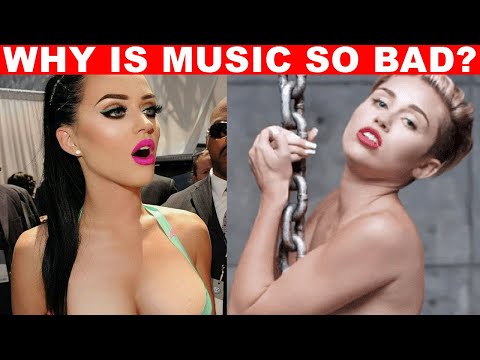 He does have a few good points.